Making The Ultimate Skillet Nachos
Making the Ultimate Skillet Nachos will have you craving them throughout the entire year! So good and simple you will think it's Cinco de Mayo everyday!
Why does my family love Nachos? It's one of those dishes where you make a few basic items, then add what you want to make them your own. It's a great snack, or even a full meal.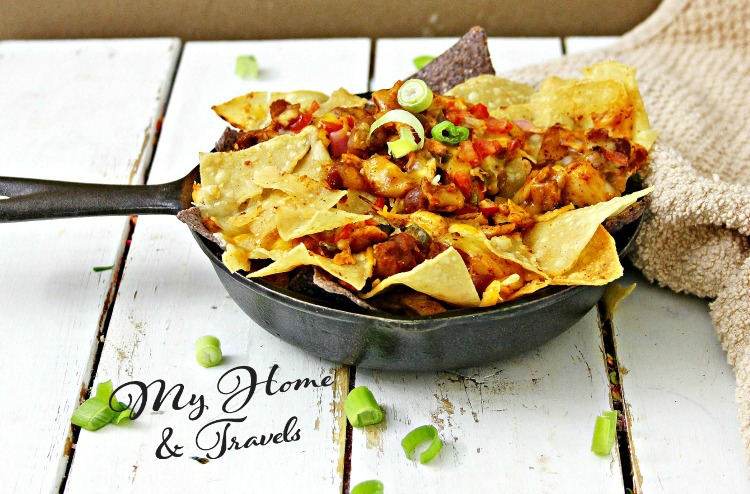 Wow, if you love Nachos, you'll absolutely fall in love with these ultimate skillet nachos! They're bursting with flavor, starting with crunchy chips, gooey cheese, spicy beans, chicken, and sauce on top then all of your favorite toppings on the side. This is definitely one for the favorite recipes, especially for a crowd or maybe a movie night in.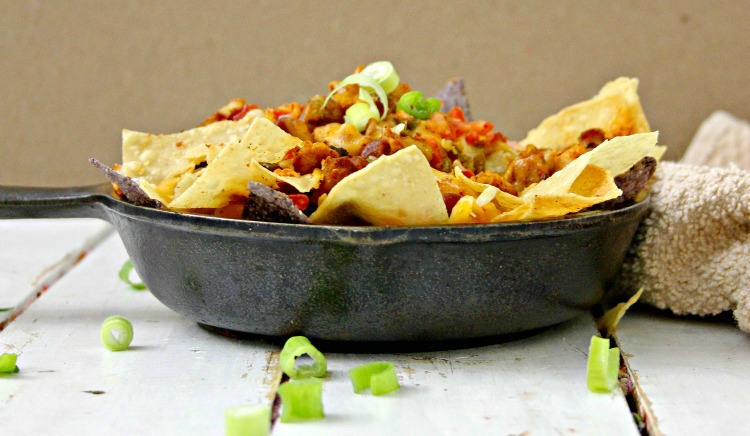 Perfect for tailgating or hanging out with friends, this is one dish that everyone in your party will enjoy!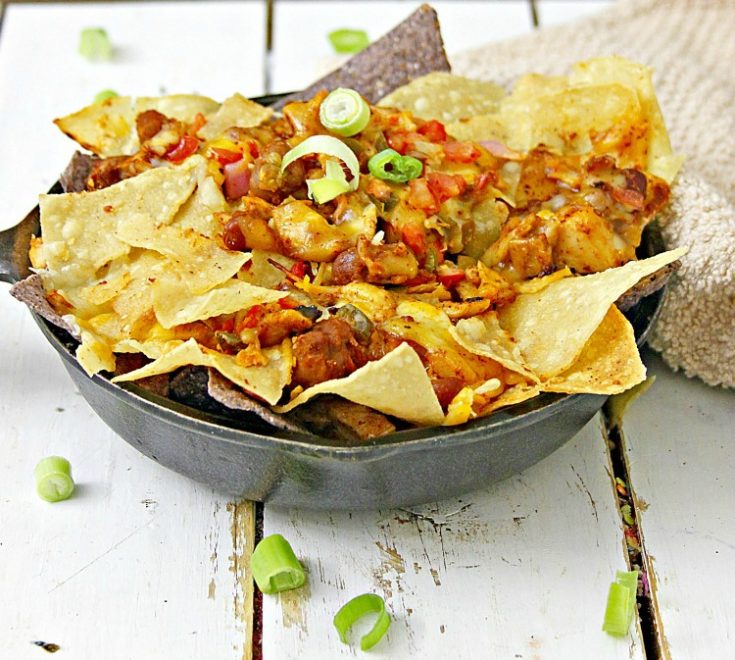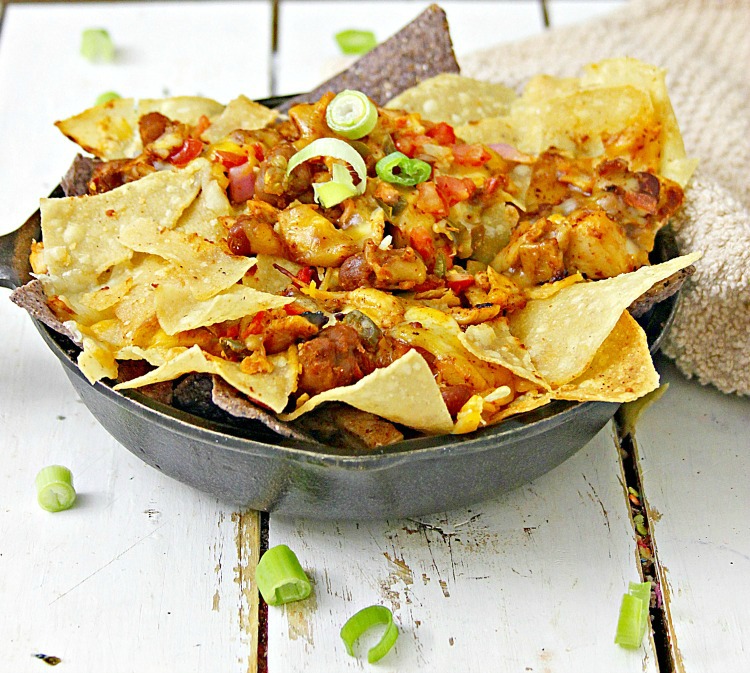 Great for a snack but filling enough for a meal.
Ingredients
Tortilla chips - 1 to 2 bags - A good layer is needed
3 cups shredded cheese
1 small can of Enchilada Sauce - Mild -, I used Old El Paso
1 lb boneless skinless chicken breast
Olive oil
Southwest Seasoning - see the recipe in links
1 can beans - black beans and pinto beans are my favorites
Salsa
1 small onion
Garlic
Bunch green onions
10 " - 12" cast iron skillet
SUGGESTED Toppings
sour cream
avocados
guacamole
chopped onions
chopped green onions
chopped tomatoes
jalapenos
salsa
various cheese
hot sauce
Instructions
Directions for chicken
1 lb boneless skinless chicken breast, sliced thin, about 1/4"
2 Tablespoon of Olive oil
2 Tablespoon Southwest Seasoning
Preheat olive oil in medium skillet.
Saute chicken until done, aproximately 7 - 10 minutes.
Stir every few minutes making sure no pink is seen
Sprinkle Southwest Seasoning over chicken.
Stir til all is well coated.
If it appears dry, drizzle on a teaspoon of olive oil so seasoning sticks to chicken
Cook about 5 minutes
Remove from heat
Cover skillet and set aside.
Directions for beans
1 can black beans (14 - 16 ounces) - drained and rinsed
1 Tablespoon Southwest Seasoning
2 T Olive oil
1/2 cup of chopped onion
1 Tablespoon minced garlic
1/2 cup salsa - I used mild
Saute onions and garlic in olive oil, just until they are soft.
Do not brown.
Add drained beans and seasoning.
Stir until all is well coated.
Stir in salsa
Cook until just heated. About 5 minutes.
Set aside.
Directions to assemble the nachos
Preheat oven to 350
Spray the bottom of the iron skillet with cooking spray.
Using half of your ingredients at a time
Place a double layer of Tortilla chips in the skillet
Add chicken
Add bean mixture
Sprinkle cheese over beans
Repeat these layers, ending with cheese
Bake this mixture for 10 - 15 minutes, until cheese is melted
Remove from oven and cool on wire rack 10 minutes before serving
Drizzle Enchilada sauce over the top of the melted cheese
Top with chopped green onions
Have an assortment of toppings to be served on the side.
Notes
Bean mixture is great as a dip by itself
Break larger chips in smaller pieces
Use 2 cans beans for a heavier bean taste
Use your favorite cheese or mixture such as cheddar and monterey jack
You can find bags of Fiesta or Mexican cheese
Homemade Salsa or Pico de Gallo is always good too
Did you know you can shred chicken with your mixer?
If you freeze your chicken about 15 - 20 minutes, it will slice easier.
You could also shred chicken.
This would also be a great use for leftover or a rotisserie chicken.
These could very easily be made vegetarian.
Using Ranch Beans will make it a bit spicier
Mix it up with colored chips

Lodge Cast Iron Skillets are the best. Plus they are locally made to the Chattanooga area.
Individual servings made in these Lodge Cast Iron Mini Skillets would be cute.
Here's my favorite Southwest Seasoning Recipe. Not only great for these Skillet Nachos but any of your Tex Mex type recipes such as Fajitas.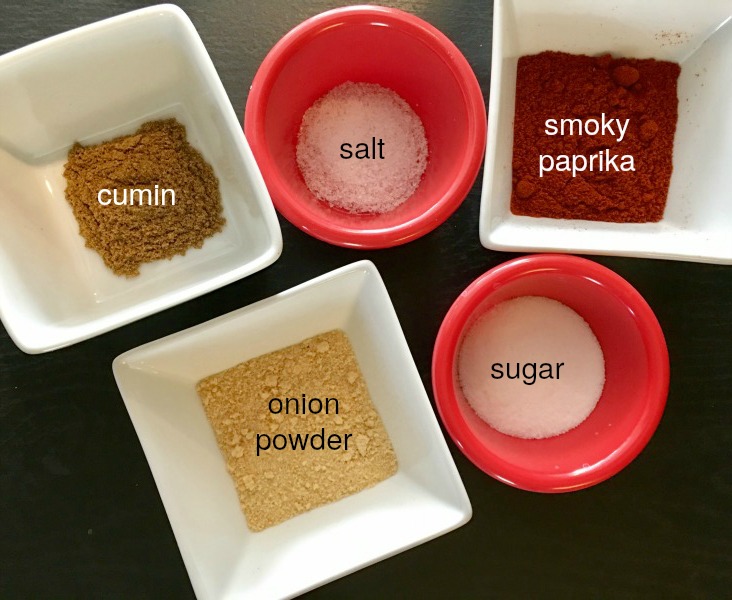 Don't you need a Margarita with these? Try this Creamy Margarita for something different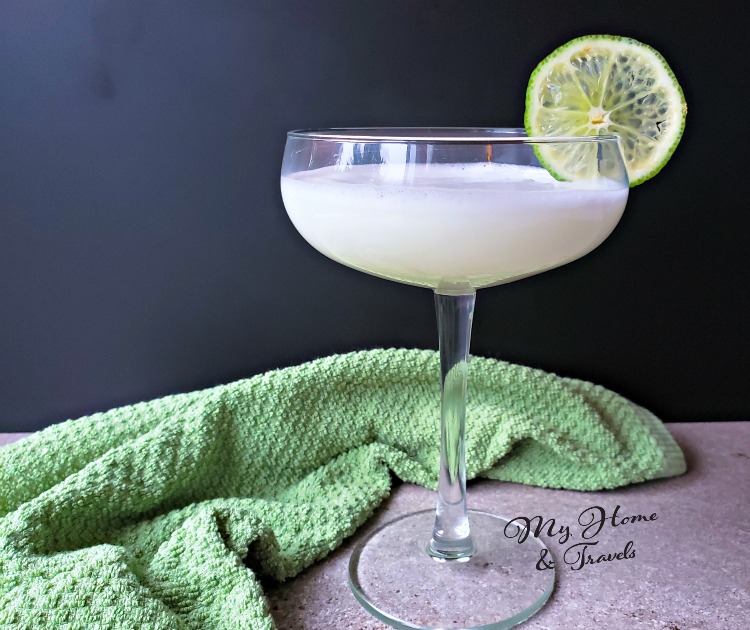 Save this to Pinterest for later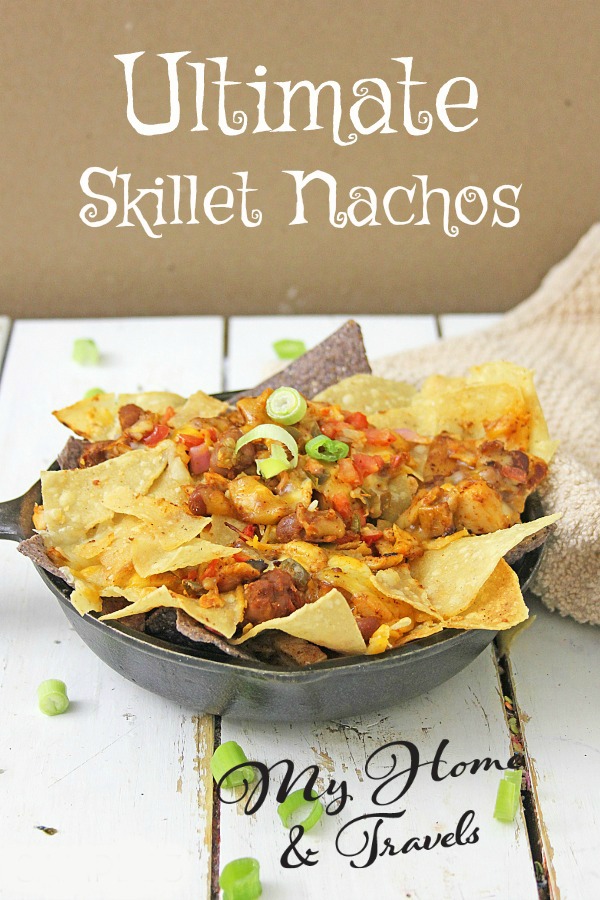 Here's a Taco Bar Corn Salad I just added which would go great with this. I also love this as a dip or side dish.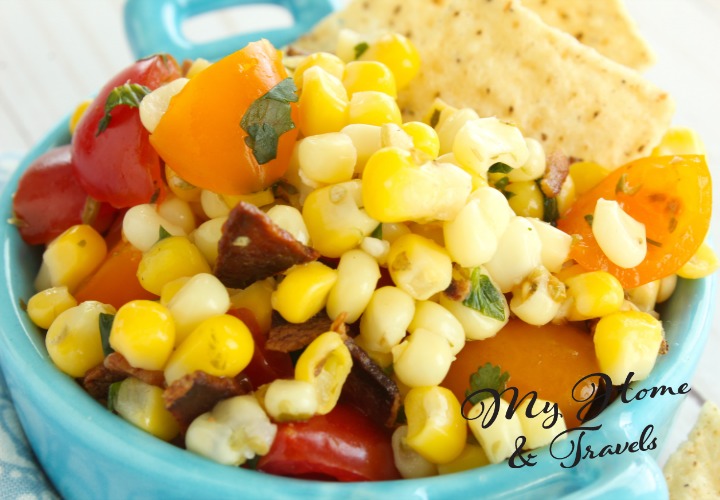 Do you want a couple more Nacho ideas?
I've included affiliate links to Amazon for you to find some products easier. I may receive a small commission, but the price is the same for you. It just helps my blog out.
Happy Travels,
Rosemary