This recipe came from my Aunt Mega. This was her go-to dish for an outdoor event with friends.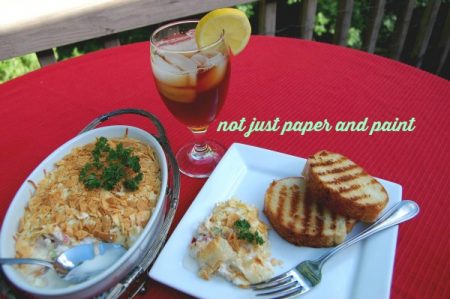 It's also great for lunches or a make ahead dinner.
Add a side salad and some crusty garlic bread and dinner is ready.
For lunch, just add a dish of fruit.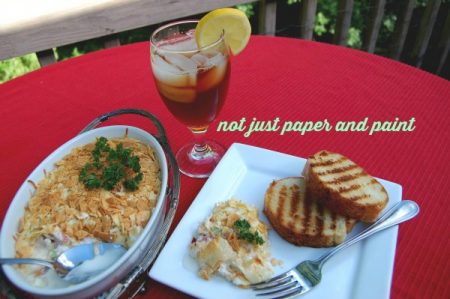 A great dish for picnics because serving it at room temperature it is still just as good
Ingredients
3 cups diced chicken
½ cup chicken broth
1 cup slivered or sliced almonds
1 small jar pimento strips
2 cups chopped celery
1 tablespoon lemon juice
1 tablespoon minced onion
1 ½ cup mayonnaise
1 teaspoon salt
1 cup crushed plain potato chips
½ cup grated mild cheddar cheese
Instructions
For chicken
Boil chicken breasts until done.
Cool.
Dice into 1/2" cubes.
Combine all ingredients in medium bowl, except cheese and chips.
Pour this into a greased 9 x 13 casserole dish.
Sprinkle the cheese on top, then the chips.
Bake at 350 for 20 – 25 minutes, just until hot all the way through.
Notes
Make day ahead.
Add chips right before baking.
For a quick idea - use a rotisserie chicken.

Adapted from My Aunt Mega