Top Museums In Chattanooga To Visit
Are you making travel plans for 2023? Why not start in your own hometown? I'm fortunate that Chattanooga has so many attractions and activities for the whole family. This list of Top Museums in Chattanooga To is a great list to begin with.
If you are a local person, how many of these have you visited? I know I'm guilty of not doing things in my own backyard. Since I don't really make resolutions, I'm making a to-do list for visiting more of my hometown and sharing with you.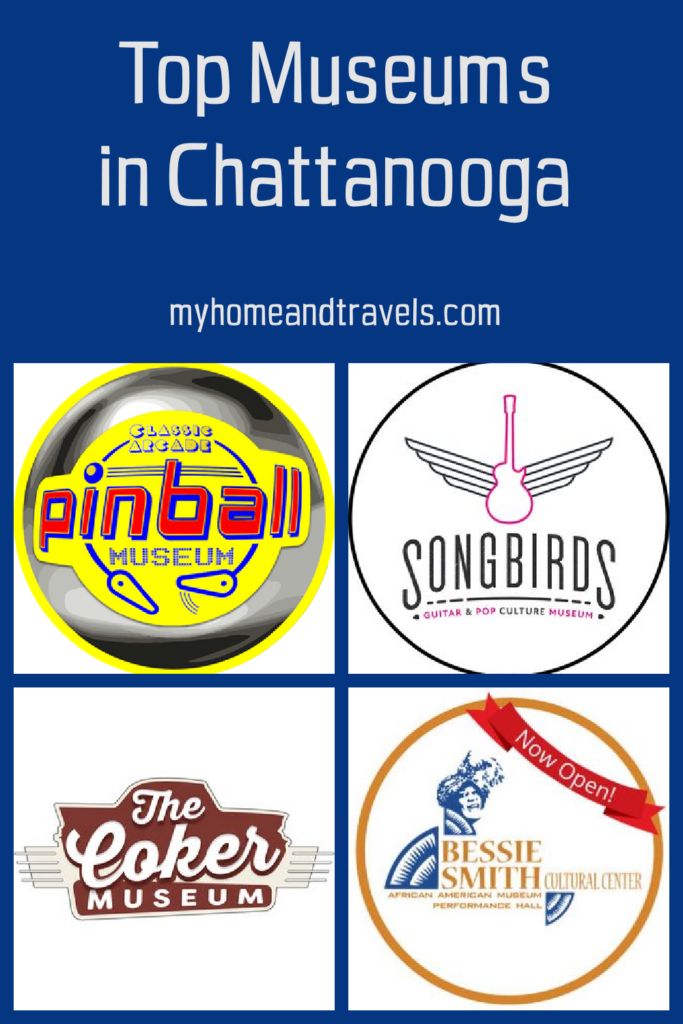 This museum is the region's leader in experimental learning for our future generations. Learn by playing in one of the many exhibits including Art Space, Make It Happen Workshops, Stem Zone, and Tennessee River Play.
Find out about special events and exhibits, including Free Days for one of Chattanooga's top museums.
HOUSTON MUSEUM OF DECORATIVE ARTS
This museum has a way of elevating everyday utilitarian objects to an art form. Decorative arts can include things all of us use every day such as ceramics, textiles, metals, glass, wood, and even paper. This Victorian structure built in the mid-1890s and purchased by the museum in 1968. Anna Houston, who never occupied the house, collected over 15,000 examples of rare decorative glass.
INTERNATIONAL TOWING & RECOVERY MUSEUM
One of the most unique museums you will find, is this one located at the foot of Lookout Mountain. The tow truck was invented in Chattanooga out of necessity. Find the history of the tow truck, along with a Hall of Fame, gift shop, and children's play area.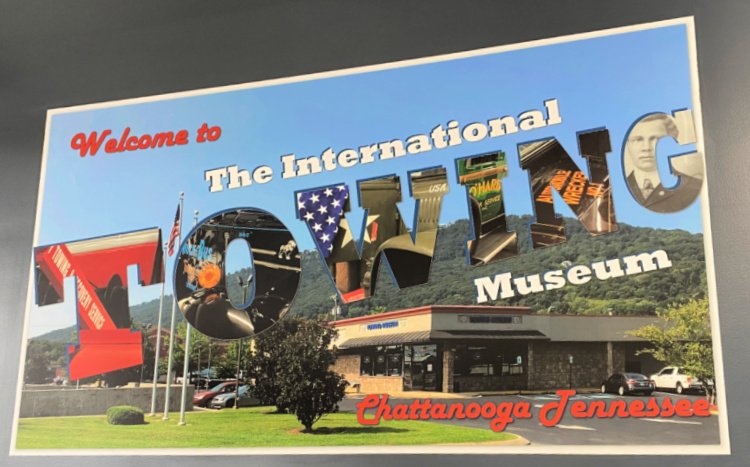 A new area was established to honor those who made the ultimate sacrifice in one of the most dangerous professions there is. A Survivor Fund provides financial support to these families.
Have you ever thought about how tow trucks started? I have a full post HERE about my visit last year.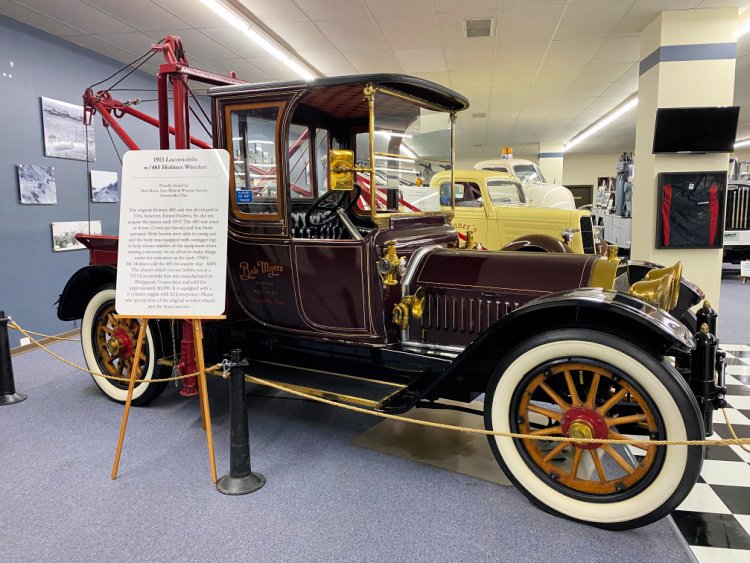 Founded 1983 by 10 visionary leaders, the goal of this museum is to present the many contributions African Americans made to the development of Chattanooga. Located at 200 E. MLK Blvd, the facility was established to pay tribute to the empress of the blues – Bessie Smith. Locally it's referred to as "The Bessie."
The center strives to preserve and celebrate African-American history in Chattanooga through art, entertainment, research, and education
TENNESSEE VALLEY RAILROAD MUSEUM
Railroad service first arrived in Chattanooga in 1850 with the Western and Atlantic RR and by 1858 Chattanooga was quickly becoming a railroad hub.
The city's reputation gave rise to the Glenn Miller hit Chattanooga Choo Choo.
In 1961, the TVRM was founded by local residents who had begun buying old steam engines and passenger cars that were headed for the scrap pile. Southern Railway donated the East Tennessee, Virginia, and Georgia railbed on which the TVRM could operate. Passenger
trains run on this historic route, including the Missionary Ridge tunnel, completed in 1858. Multiple train ride and holiday events are always being scheduled.
THE COKER MUSEUM AT HONEST CHARLEY
Located in the heart of Chattanooga's historic Southside with 13,000 square feet of occupancy, they can house any event you can think of. This is Corky Coker's personal collection featuring cars, motorcycles, buses, trucks, and even 3 airplanes.
You will find a 1910 Nyberg model, which was made in Chattanooga. If you are a motorcycle fan, check out the large collection of Indian Motorcycles.
As you walk through, you will be in awe of all the rare and unique finds located under one roof. The museum can also be rented for private events.
This museum houses multiple pinball and arcade games. It's a great place too for gifts and T-shirts to represent your favorite arcade and video games.
You will find old-school games and newer games as well. Do you remember playing Frogger or Mario Bros back in the 80's? You can here on an old-style arcade machine.
Go in for a few hours and bring back some of your childhood memories with your favorite games. Private parties can also be planned for a group.
BATTLES FOR CHATTANOOGA MUSEUM
If you're a Civil War buff, here you go. The Battles for Chattanooga Museum is located on Lookout Mountain at the entrance to Point Park Battlefield.
Since 2016, a digital projection show brings the battle to life of the battle days fought here in November 1863. Hear about the Battle Above the Clouds and Sherman's assault on Missionary Ridge.
Also featured is an excellent weapons and relics collection. The Battles for Chattanooga lets you see the battles that sealed the fate of the Confederacy. It's amazing how much history is around Chattanooga.
CHARLES H. COOLIDGE NATIONAL MEDAL OF HONOR MUSEUM HERITAGE CENTER
Charles H. Coolidge National Medal of Honor Heritage Center has only been opened a couple of years but is constantly add more history to bring visitors back. Named for a lifelong Chattanooga resident, Mr. Coolidge, was one of the oldest living WW II veterans at the time of his death recently.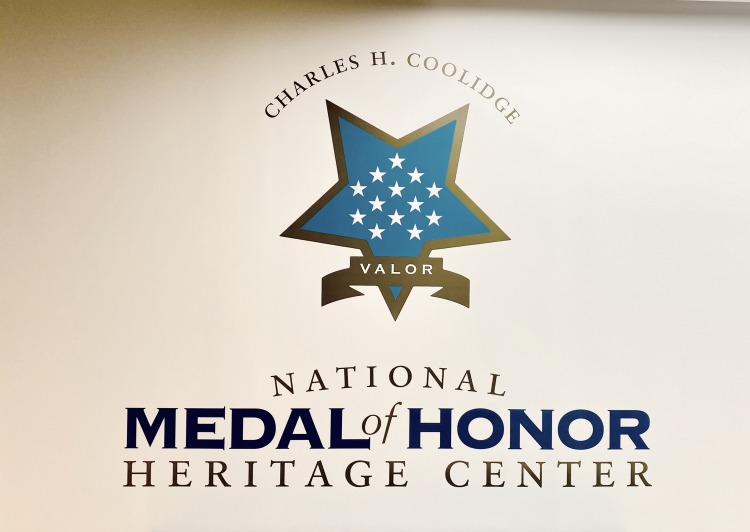 There are other Chattanooga area connections to this museum and names other will recognize.
Desmond Doss – featured story of Hacksaw Ridge
Paul B. Huff – a paratrooper who helped to wipe out several German nests
Mary Edwards Walker – a Chattanooga resident and only female awardee of the Medal of Honor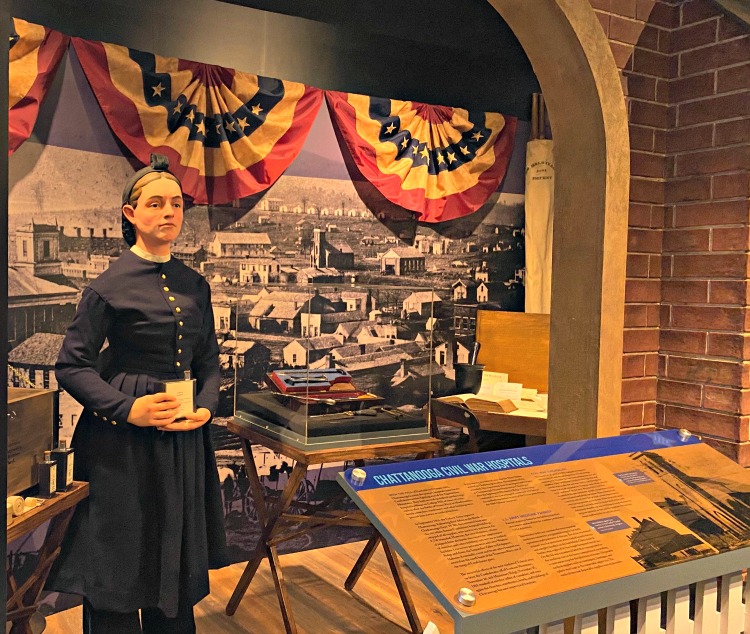 You will also find many actual medals, some on loan from families to uniforms, and exhibits to show what some wartime was like.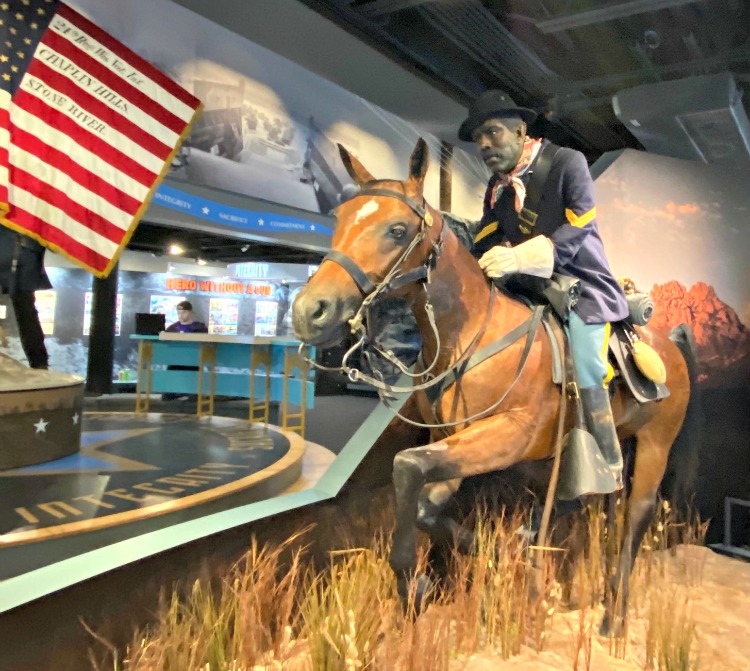 The exhibits change often so there's always something new to see.
SONGBIRDS GUITAR & POP CULTURE MUSEUM
Songbirds isn't just a museum of guitars, but also a living history of local musicians like Bessie Smith or The Impressions.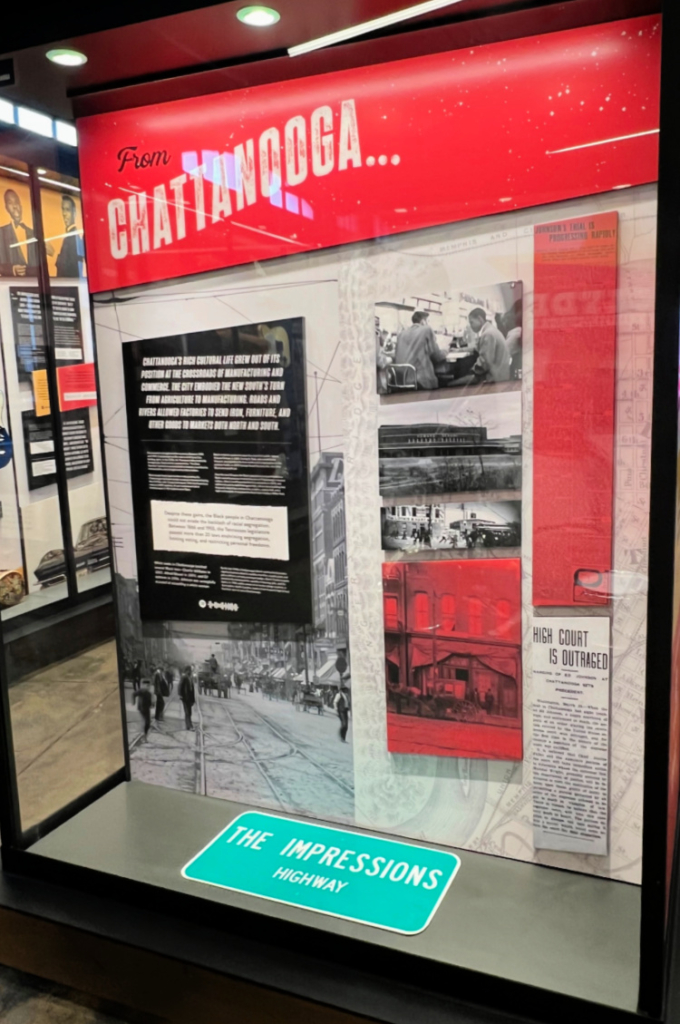 You will learn the history of how an electric guitar was invented along with vintage guitars of BB King, The Beach Boys or Roy Orbison.
This is a place for anyone, not just a guitar or music enthusiast. This small venue makes intimate a great intimate concert setting. Mitch Rossell, a local guy, now in Nashville (opening for Garth Brooks) loves this setting.
Take a special tour of "The Vault". These are among some of the rarest and priceless guitars you will find in one place.
Sitting on the banks of the Tennessee River, is an ever-changing place to visit. While you might find your typical art in paintings, but then again there's so much more. The exhibits include photographs, sculptures, decorative arts, to mixed media.
They are family friendly with many events held, some even free. With all the virtual options, let the kids learn a little about art at home.
Many exhibits are those you will find at popular museums in larger cities. And don't forget to take a view of the Tennessee River while there.
As with any travel, I recommend checking out the websites and social media for any updates to hours, special events, and admission pricing. Consider giving them a phone call ahead of time to.
What's some of your favorite local attractions?
Make sure you get out and support your local businesses including what some consider touristy places.
I've included affiliate links to Amazon for you to find some products easier. I may receive a small commission, but the price is the same for you. It just helps my blog out.
Happy Travels,
Rosemary