Lauren Rogers Museum of Art is the place to see a collection of fine art from around the world. From American works to British, European, Japanese, and Native American Pieces, the museum houses a large collection of art pieces from around the world and its own backyard. Lauren Rogers Museum of Art is devoted to sharing the arts with locals and visitors, enriching their lives with the beauty and emotional impact of works such as paintings, sculptures, baskets, and more.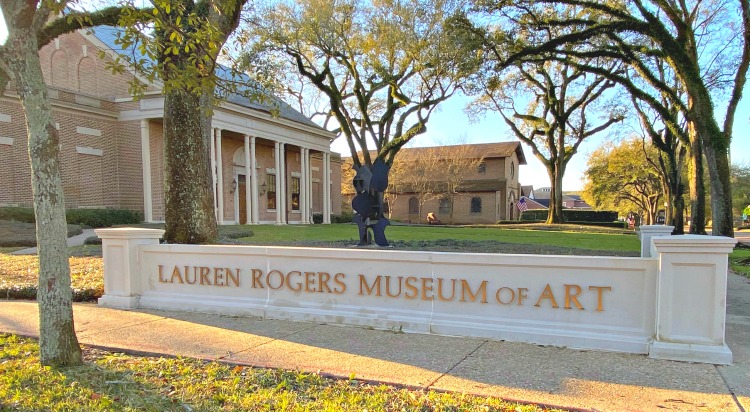 I was able to tour the museum on a recent trip to Laurel, Mississippi, and I was blown away by the sheer amount of art pieces housed in the museum, their quality, and their emotional impact. It was one of the best art museums I've visited in the country.
Making Your Way to Laurel, the Home of Lauren Rogers Museum
If you take I-59 south and west, it will eventually turn into County Road 33, which in turn becomes County Road 331, which becomes Hawkes Road, which finally leads you to the town of Laurel. It's a smallish town with a population of just over 18,500 people and the second county seat of Jones County.
Stepped in history, Laurel has its roots at a lumber town founded in 1882, the hub of the local yellow pine harvesting in the region. By the turn of the century, the town was a center for cotton mills, processing and manufacturing textiles from the states' commodity cotton crop. Fast forward to today, and Laurel is a town rich in southern charm and down-home atmosphere.
Getting to Know Lauren Rogers Museum of Art
Much like its home town, Lauren Rogers Museum of Art is rich in history. It's also overflowing with a plethora of artwork from around the world. It first opened in 1923 as a memorial to Lauren Eastman Rogers, the only son and only grandson of two of the town's founding families. Lauren died of complications due to appendicitis at the age of 23 mere months after marrying his wife. The museum was to serve as a permanent testament to the family's love for their son and grandson.
Upon first opening, Lauren Rogers Museum of Art was used as both an art gallery and the town library. Its first art exhibit was a large basket collection donated in 1923 by Lauren Rogers' great-aunt, Catherine Marshall Gardiner. In 1925, a new wing was constructed, giving the museum five art galleries on the first floor and space for the Laurel Library Association on the lower level, which stayed there until 1979.
Eventually, the new galleries were filled with nineteenth and twentieth-century paintings, which were donated over the years by the Rogers and Eastman families. The original exhibits, which can still be seen today, include works by such famous artists as Winslow Homer, Albert Bierstadt, Jean=Baptiste Camille Corot, and Jean Francois Millet.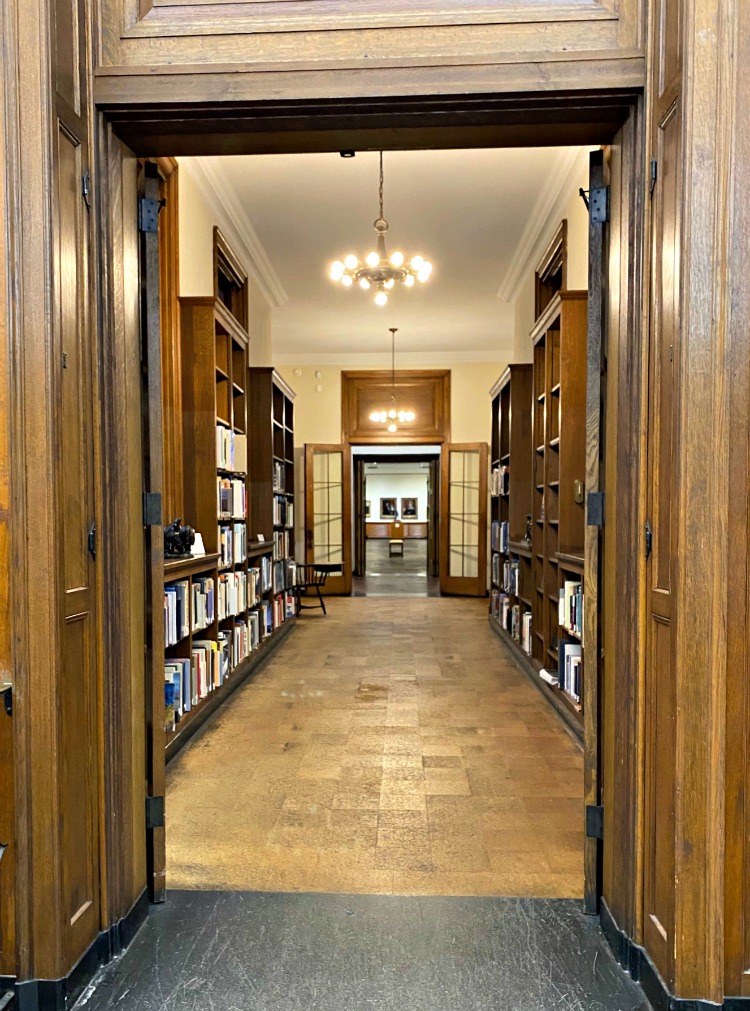 Lauren Museum of Art is itself a piece of art. With architectural design by Rathbone DeBuys of New Orleans and interior design by the Chicago firm of Watson and Walton, the museum is a masterpiece of southern charm and warmth. The walls are paneled in quarter-sawn golden oak and accented by hand-wrought ironwork by Samuel Yellin. Even the ceiling is a masterwork of hand-molded plaster done by master craftsman, Leon Hermant. The original museum floors were cork, and that has been continued throughout years of additions.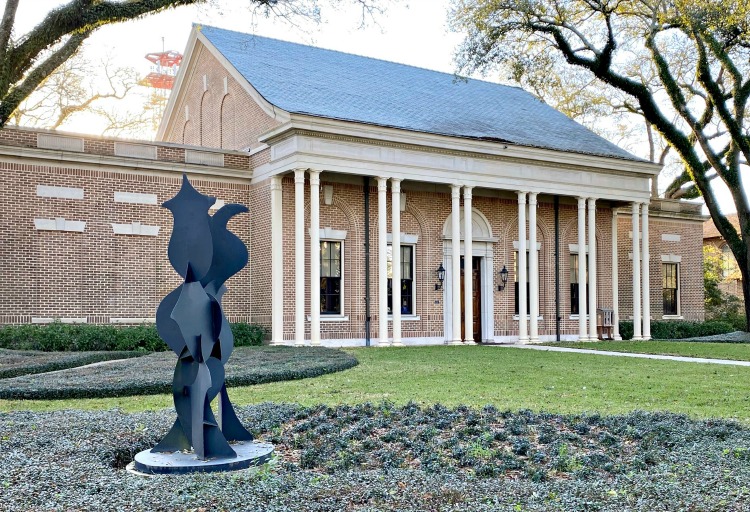 Lauren Rogers Museum of Art Displays
Upon stepping into the museum, I was inundated with the beauty of art from around the world. In addition to the building's own level of artistry, it houses amazing exhibits of fine art from all over the globe, including Andy Warhol, Chihuly, and Native American pieces. It's an eclectic mix of global artistry that both connoisseurs and amateurs alike will adore.
Andy Warhol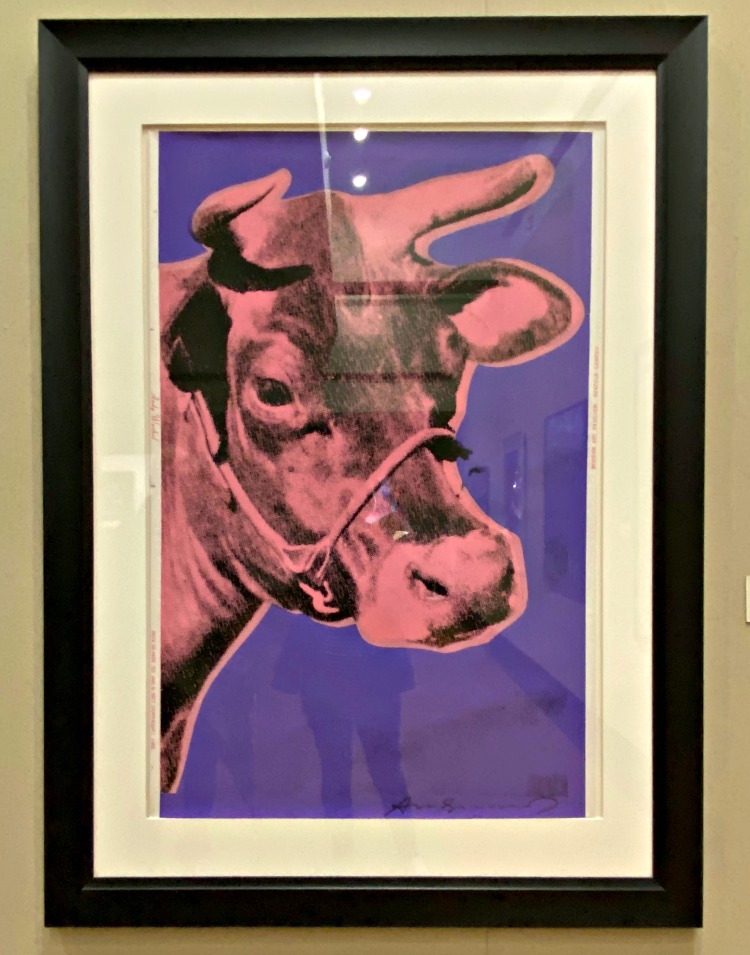 American Art
Lauren Rogers Museum of Art houses an impressive collection of American artwork. In fact, it's one of their largest collections, featuring American paintings, sculptures, and works on paper. The core of the collection is the group of nineteenth and twentieth-century paintings listed above, but over the years, the collection has grown to include all sorts of pieces.
From Chihuly Glass to Andy Warhol's Cows and a vast array of landscape paintings dated primarily from the late nineteenth century and onward, the pieces house by Lauren Rogers Museum of Art are a veritable feast for the eyes.
Chihuly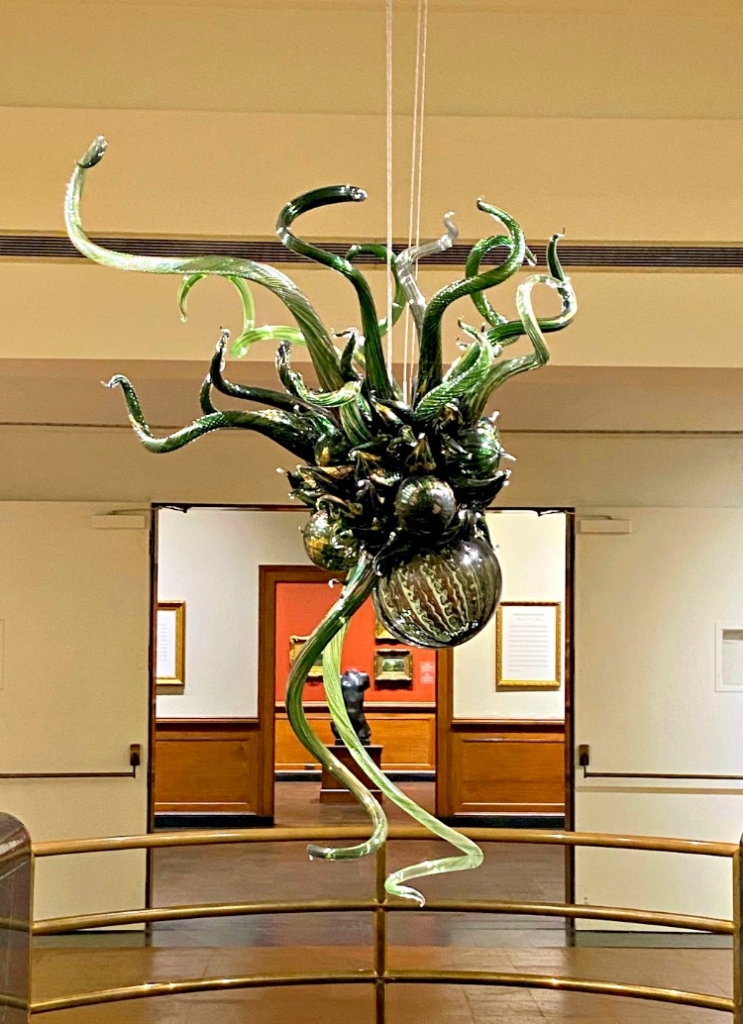 British Georgian Silver
Featuring a robust collection of Georgian Silver, most of which were donated by Harriet and Thomas Gibbons. This collection of silver luxury items is made up mostly of pieces that relate to English "high tea", making for a treasure trove of spectacular silver wrought specimens.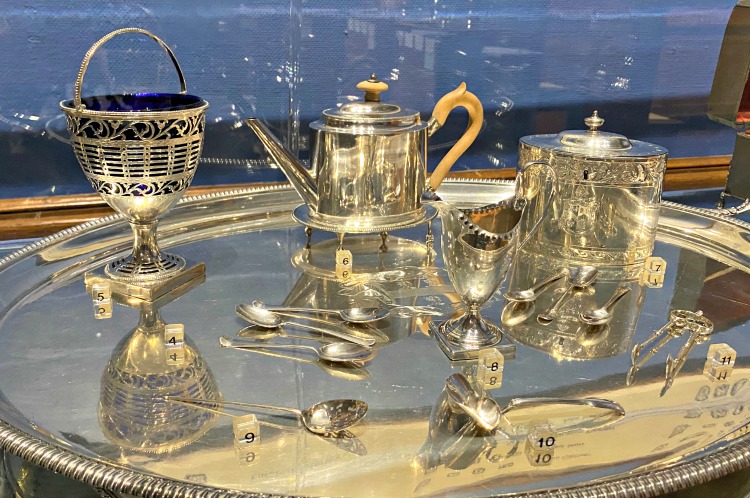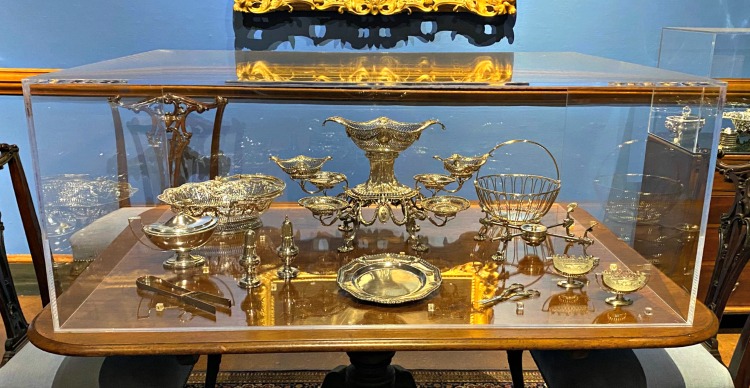 Of course some of my thought was how much time it would take to polish it.
European Art
Lauren Rogers Museum of Art features a quality collection of about 65 European art pieces dating from the seventeenth to the twentieth centuries. The anchor of the collection is 24 works donated by the Eastman and Rogers families in the early days of the museum. These works include internationally renowned pieces like First Steps by Jean-Frencois Millet and Landscape Near Paris by Jean-Baptiste-Camille Corot.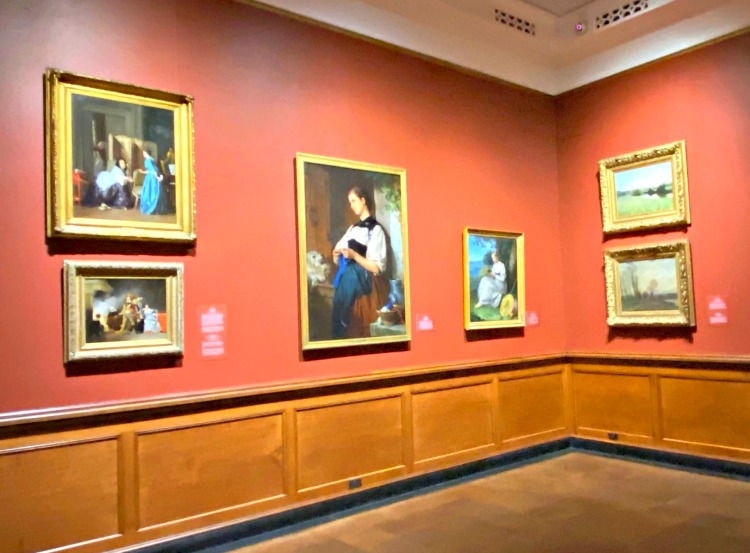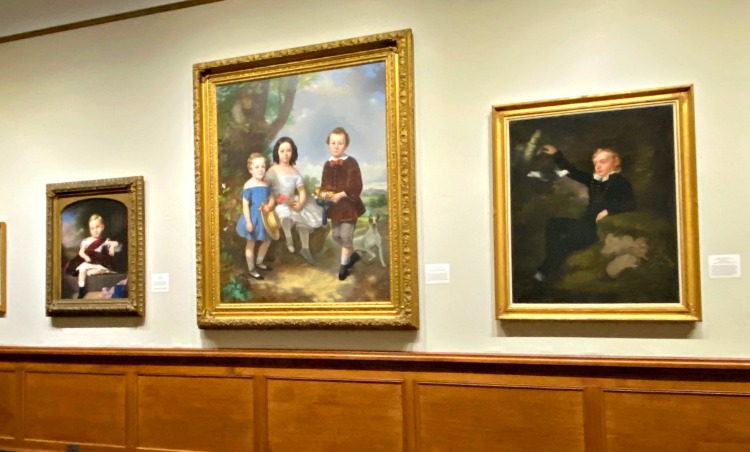 Another notable piece is an etching by Rembrandt called Virgin and Child with Cat. Produced in 1654, this earliest piece in the collection is one of many Biblical illustrations created by the artist.
Japanese Woodblock Prints
Lovers Oriental art will be taken in by the museum's collection of Japanese woodblock prints from the Edo Period of 1600 through 1868. Featuring a variety of scenes of everything from courtesans and actors to Kabuki theater. These are some of the most beautiful prints I've seen in any museum.
Native American Art
Primarily composed of art baskets, the Lauren Rogers Museum of Art Native American art collection is a robust collection of almost 500 baskets. A gift from Catherine Marshall Gardiner in 1900, this collection is still considered one of the best. The craftsmanship and beauty of these baskets really is stunning.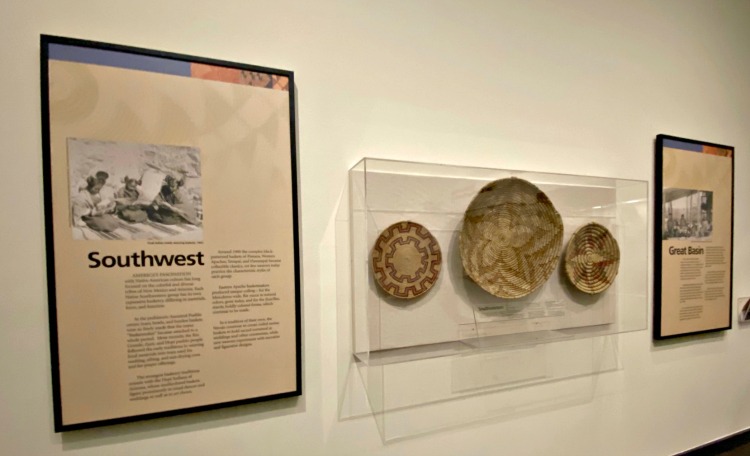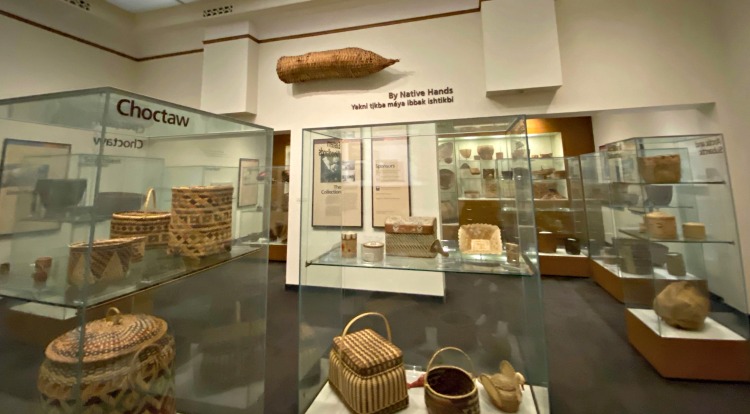 Make it a Point to Visit Laurel Rogers Museum of Art
If you're even in the southeast area of Mississippi, make it a point to visit Laurel Rogers Museum of Art. With such a varied collection of art pieces, from Native American baskets to classic masterpieces and modern art like Andy Warhol and Chihuly pieces, Laurel Rogers Museum of Art is a visual feast for art lovers, from the seasoned to those who are just beginning their journey of art appreciation.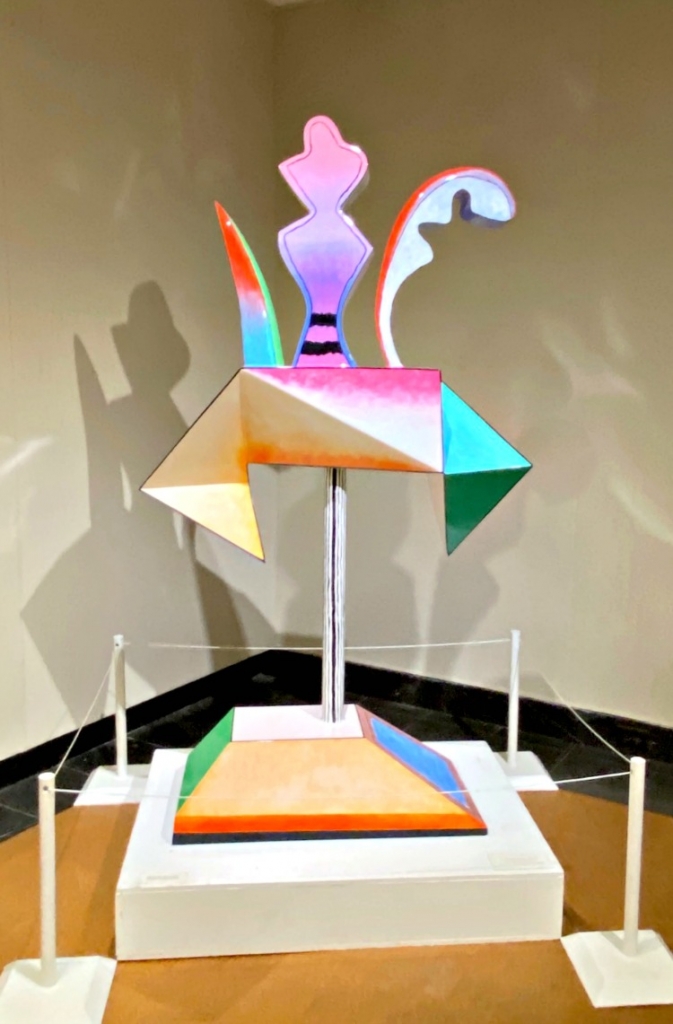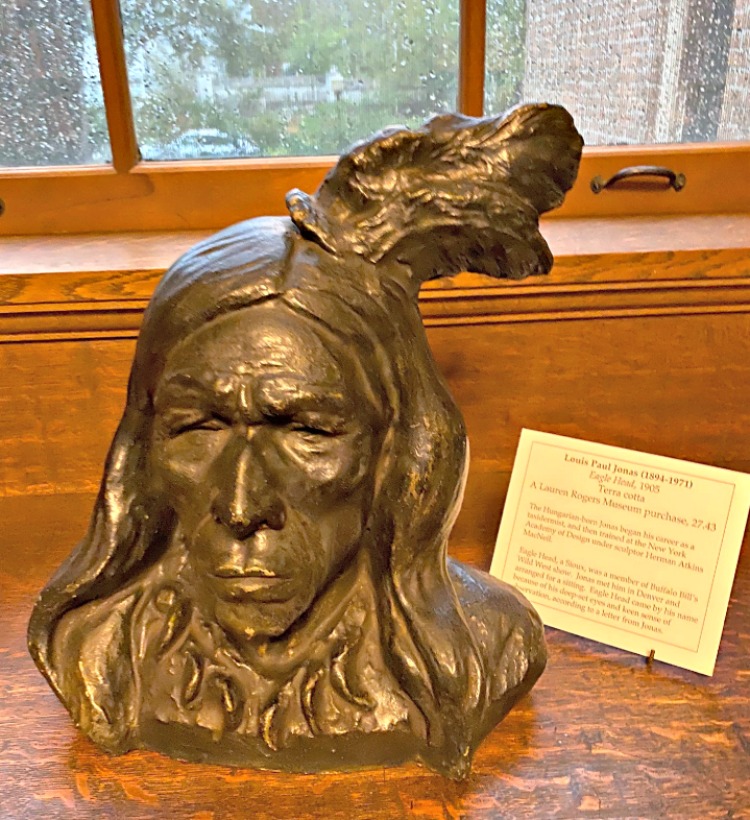 I always suggest you check out websites for all the details of places you want to visit. It will give you hours of operation, admission prices, or special exhibits.
With the current Covid 19, things change almost daily so it's so important to plan ahead, or even call to check. These are their current GUIDELINES.
There isn't an admission charge, but a suggested donation of $3 for each adult for maintaining the Museum. Closed on Monday.
LAUREN ROGERS MUSEUM OF ART website.
All around Laurel, you see signs about Home Town.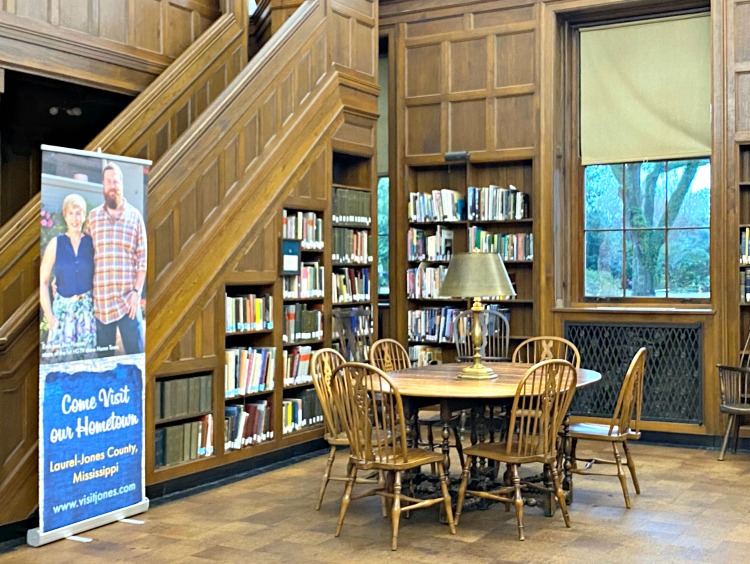 A few more things to read about Laurel and Home Town.
STAYING AT WISTERIA BED & BREAKFAST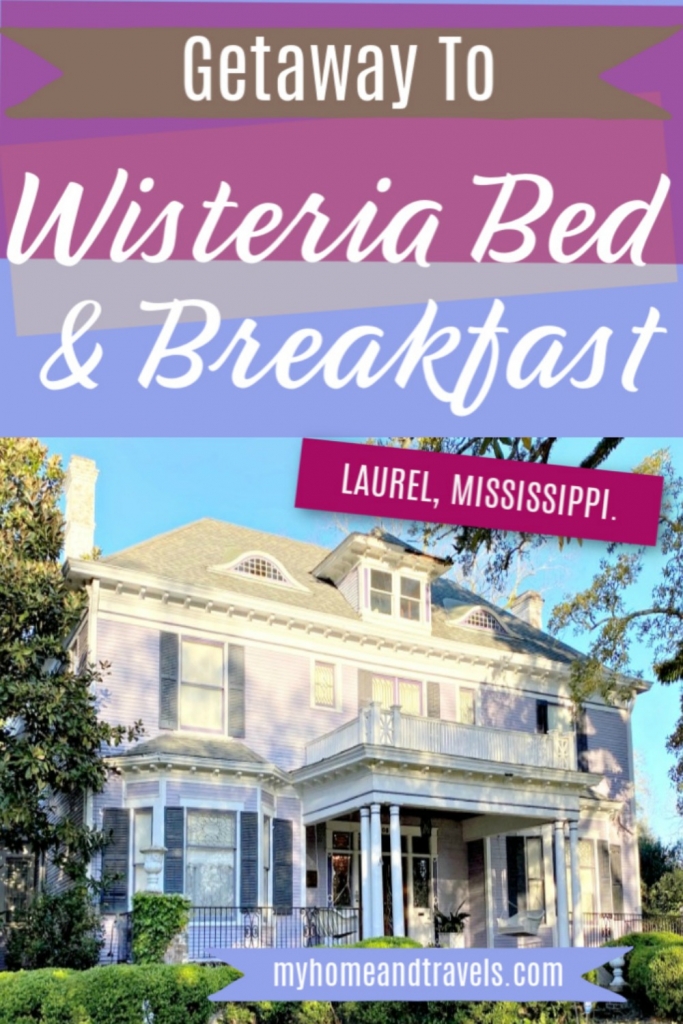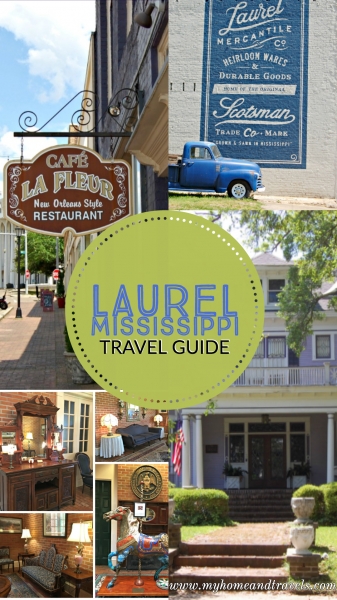 A HOMEOWNER'S STORY OF THE LITTLEST HOUSE