Day 5 – 12 Days til Christmas
One of the age old questions – what do you buy someone who has everything? Well, everyone likes to eat so this is the place if you are still shopping for Christmas. Olive Chattanooga. Located in the trendy Northshore area, this is one of my favorite places to shop for gifts and myself. These would also be great to keep a few on hand for hostess gifts.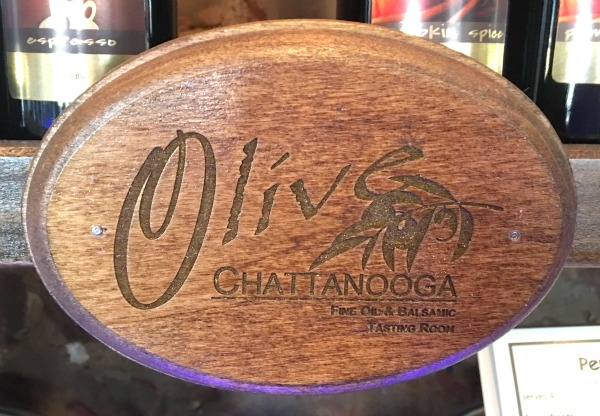 Not only will you find a huge variety of olive oils and balsamic vinegar, but also vanilla, spices, salts, and candles.
If you wonder what something might taste like, no problem. You can taste any and all of them which is my favorite part of shopping.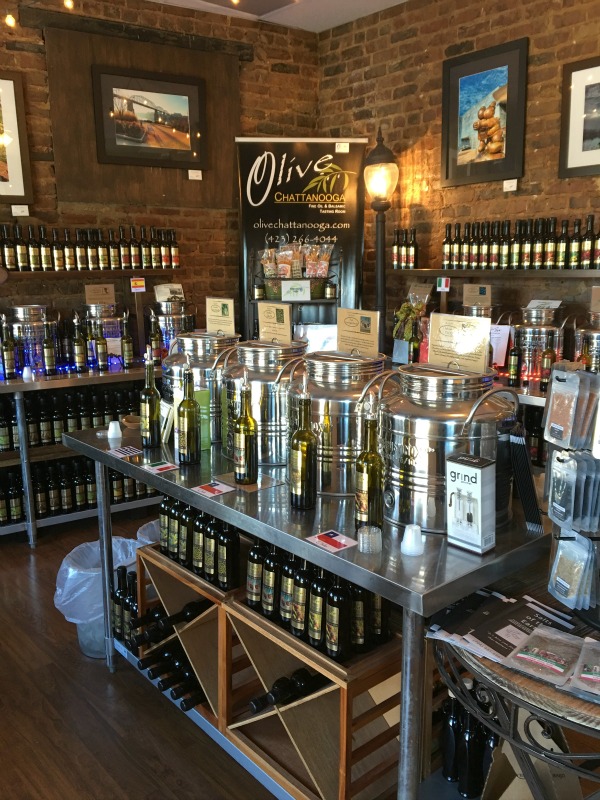 They have blends custom to their shop but also can suggest pairings and how to use any of the products. The Pear and Walnut Balsamic Vinegar peaked my interest. That fruity taste withe slight nutty taste. My little brain started working on how to use this. My first thought was on Salmon, Spinach Salad or drizzled over Brie. I knew glazes or marinades would be an easy way to use these. Guess what we had for dinner last night? I mixed just a little olive oil with this to prevent sticking on the grill. This made a great seasoning and added to the caramelizing of the skin. One of my favorite parts.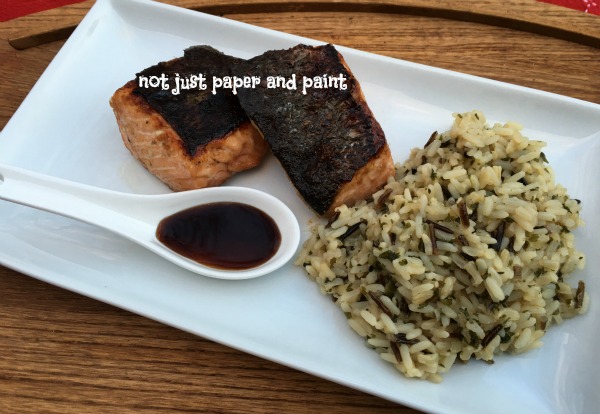 A little extra was served for dipping. In the past I had Persian Lime Olive Oil (this is still available) and Pina Colada Balsamic Vinegar (not available) but they have coconut and pineapple.
Rosemary is an herb I use a lot and having it already an olive oil infused with it, is a lovely way to use it on chicken and pork. I don't find my name too often on items to buy.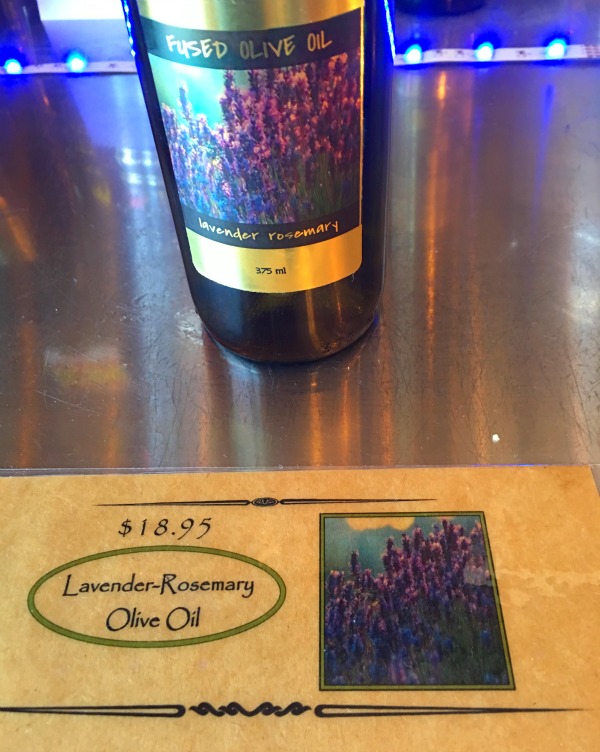 Have you ever thought of balsamic vinegar drizzled on cheesecake? I hadn't either but does sound like a way to take you food up a notch.
Not sure if you could use a large bottle? No problem – everything can be bottled while you wait in a 2.5 ounce bottle. What about a couple of these as stocking stuffers? Did I mention the local honey infused with balsamic vinegar?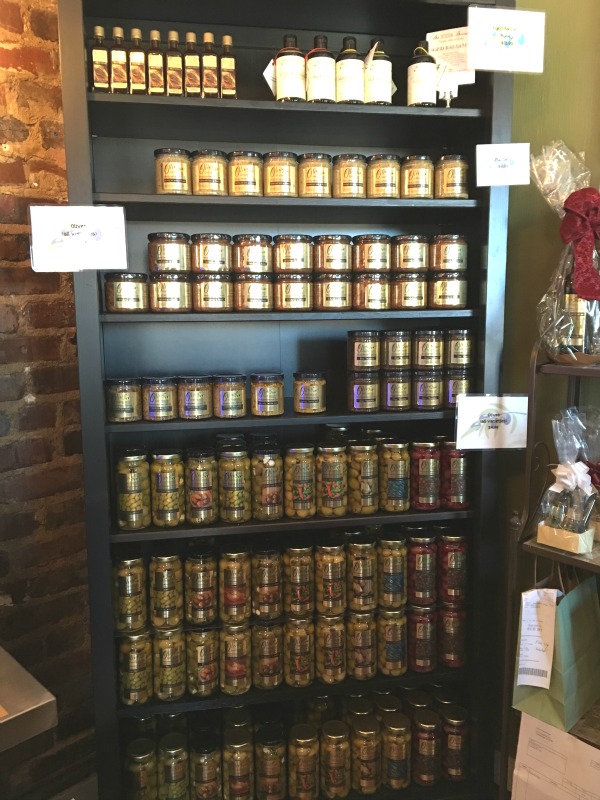 There are already gifts pre-packaged so if you are in a hurry, or they are glad to customize a gift package for you.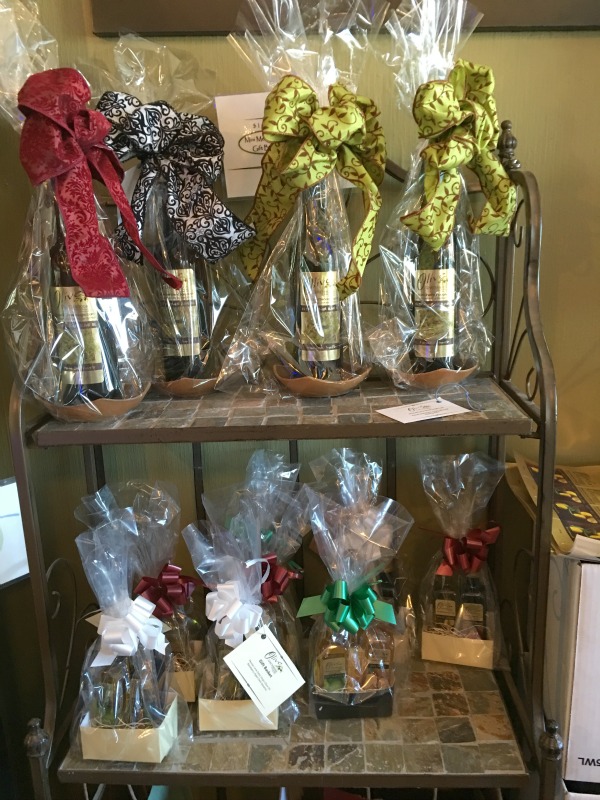 I know I would love to wake up to a gift of olive oil, balsamic vinegar and a Rosemary candle.
For all holiday hours or if you have questions, give them a call and check out their website.
They are also on Facebook.
Not too late to get a more personal gift for those on your list.