Going to the Dogs – Salvage Dawgs
My husband and I are DIY junkies – me to actually do it, him to help when forced to, but likes watching it on TV more. Favorite show –
Salvage Dawgs
.
Recently we made a trip to Roanoke, VA to attend a record show (Don is a collector), visit family, and to visit Black Dog Salvage.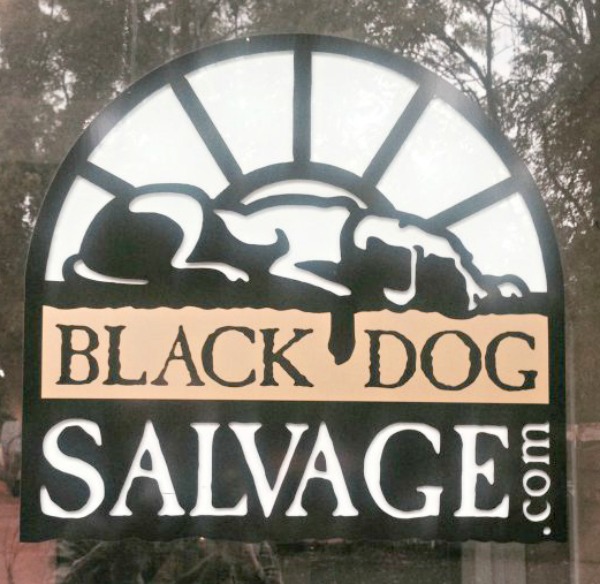 Although it was a wet and dreary weekend, it didn't dampen our spirits, just messed up some of the photo ops and tours.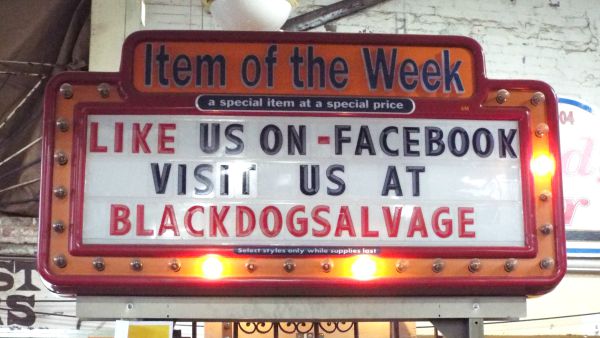 On Saturday we visited the shop to explore. One of those places where you see so many items which you may have once owned or wish you still had. Plus several things you will recognize from the show such as the rocket ship which greets you as you pull into the parking lot.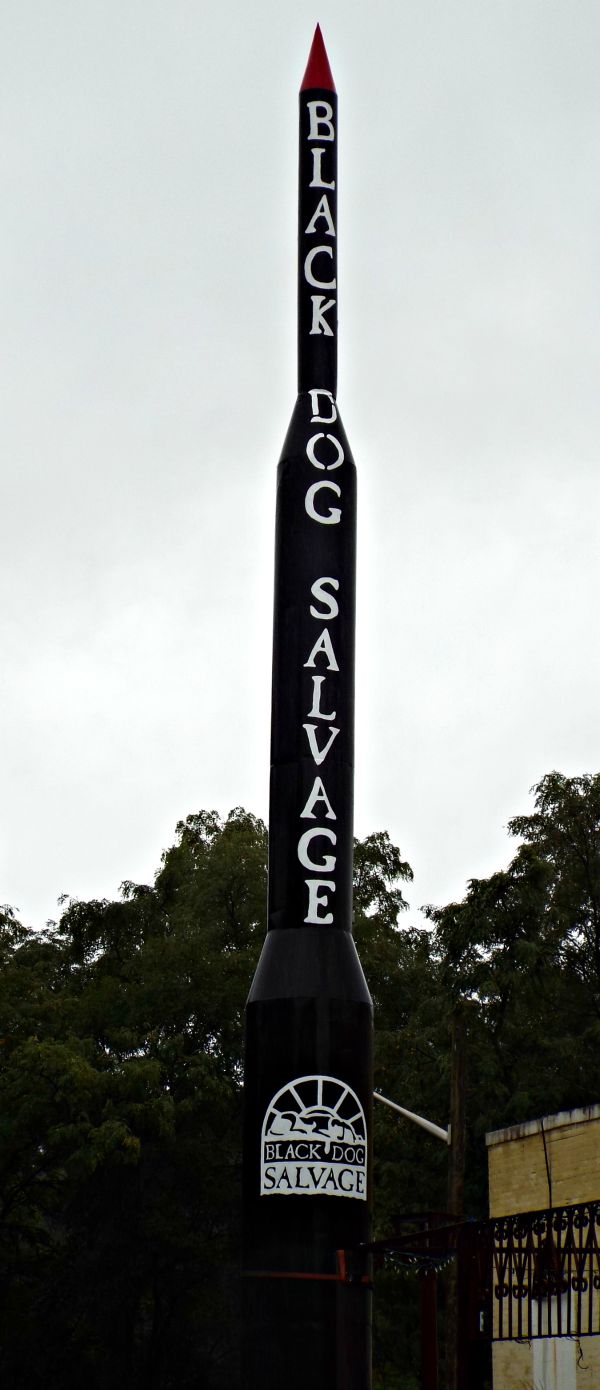 Remember the VW van which had one side gone? I heard it was Tay's baby project and look at it now.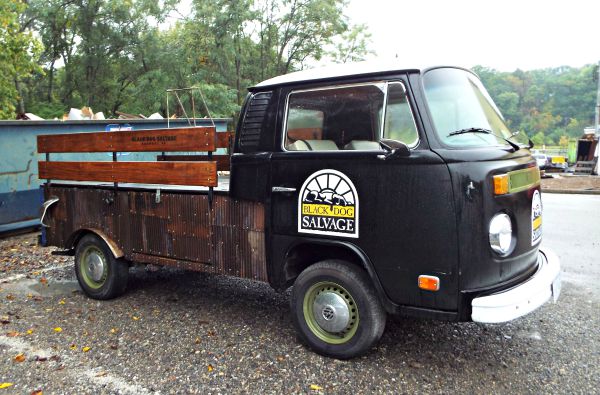 The hall of doors – oh what fun we could have with some of these.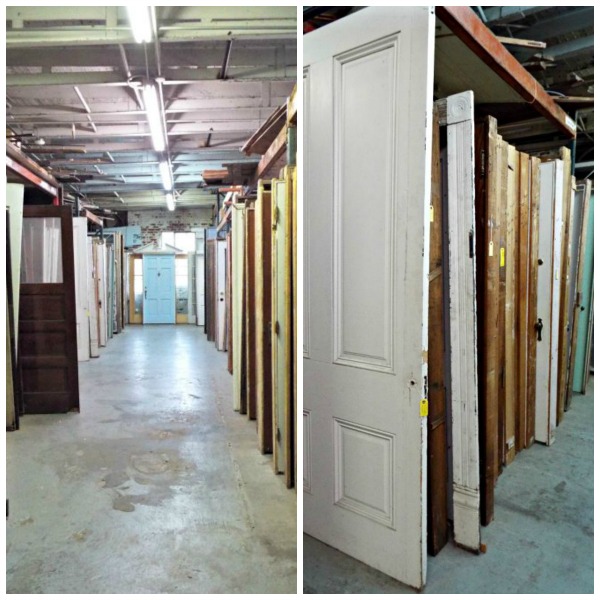 Don found a new friend behind the bar – this will be featured in an upcoming episode. We asked about the seat which had been made out of a boat but it was on loan for an event.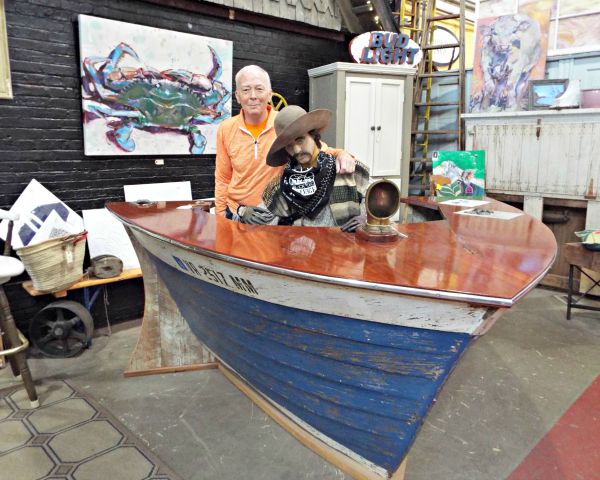 Stacks of old ceiling tiles, door plates, metal scrolls. This is a DIYer paradise.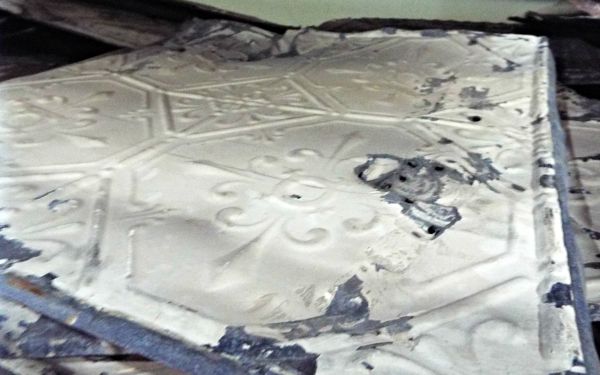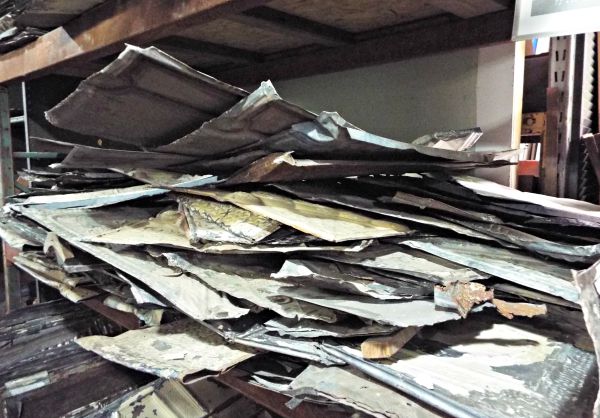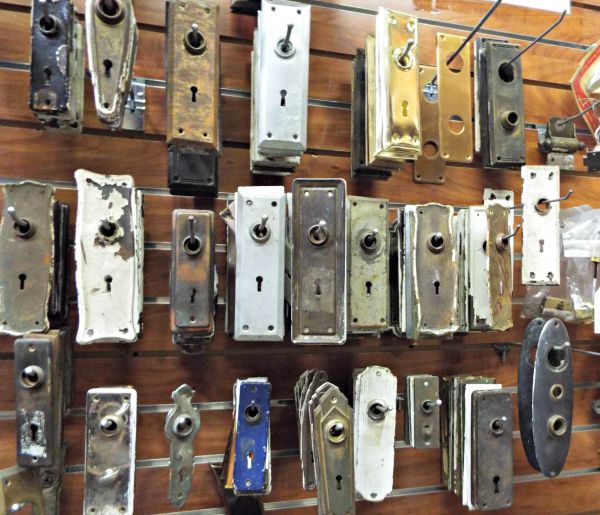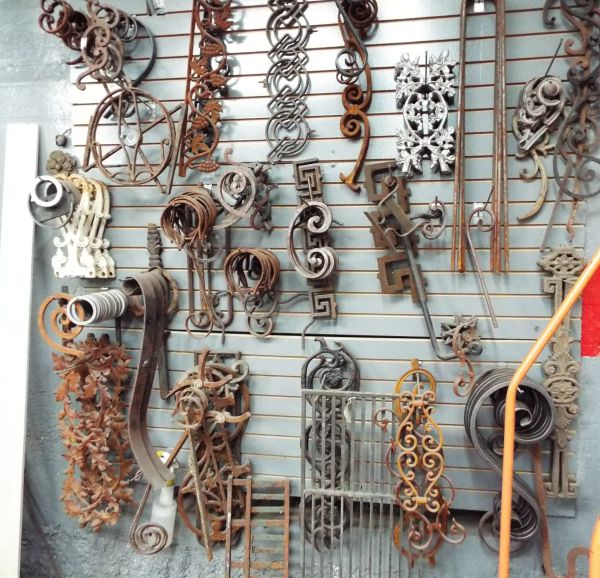 Along with all of the salvage items, there are many individual vendors in the Marketplace selling handmade items, paint, works of art.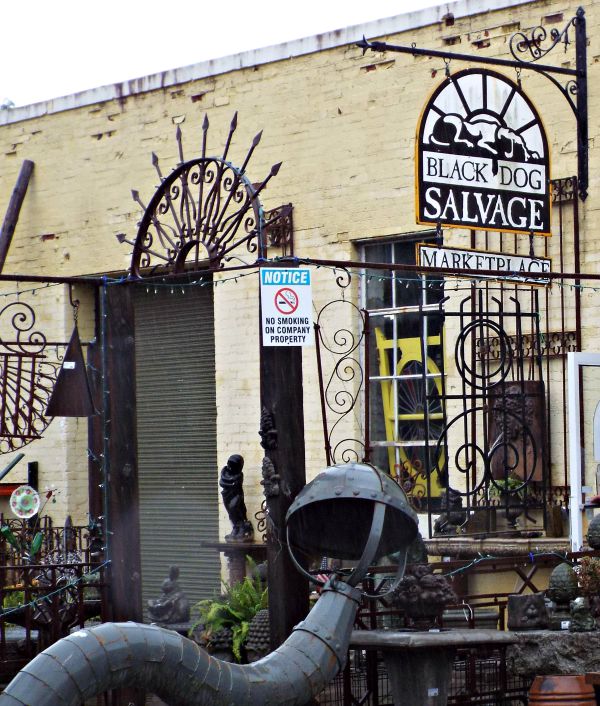 – I spotted General Finishes, holiday decor, whimsical items, to these fine wood cutting boards..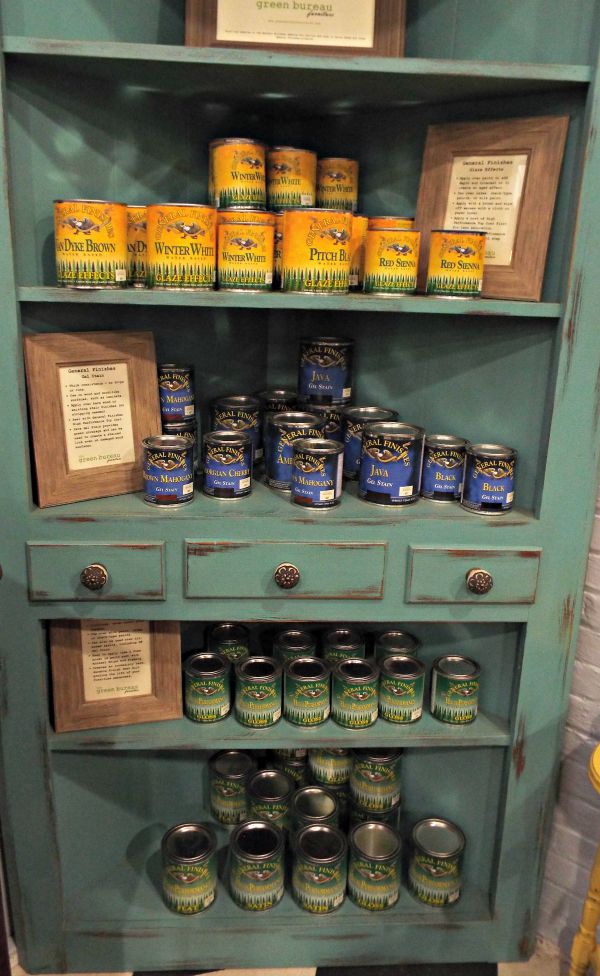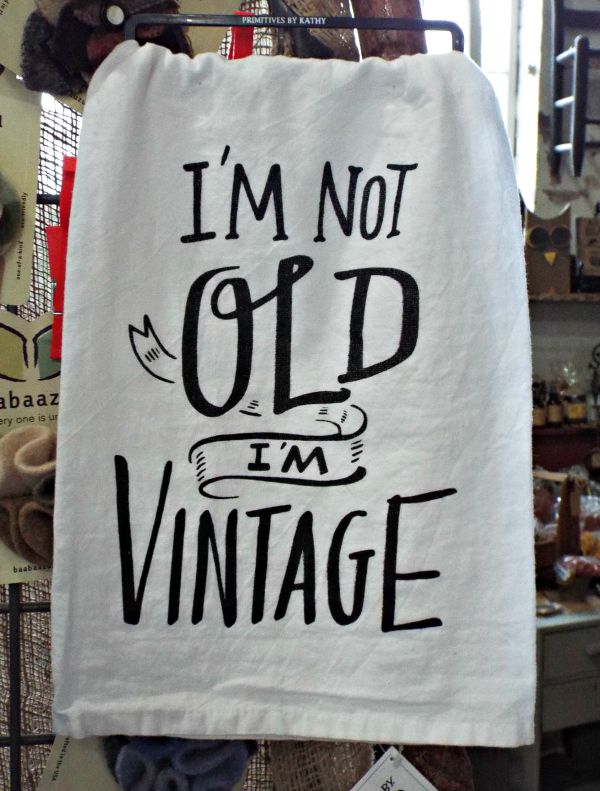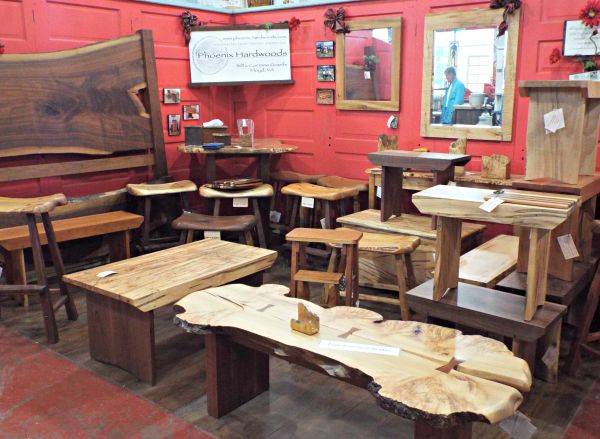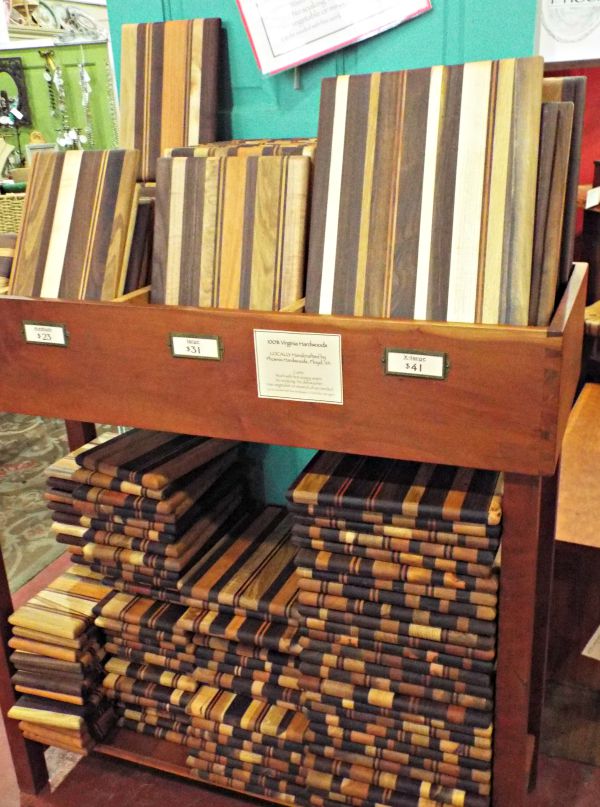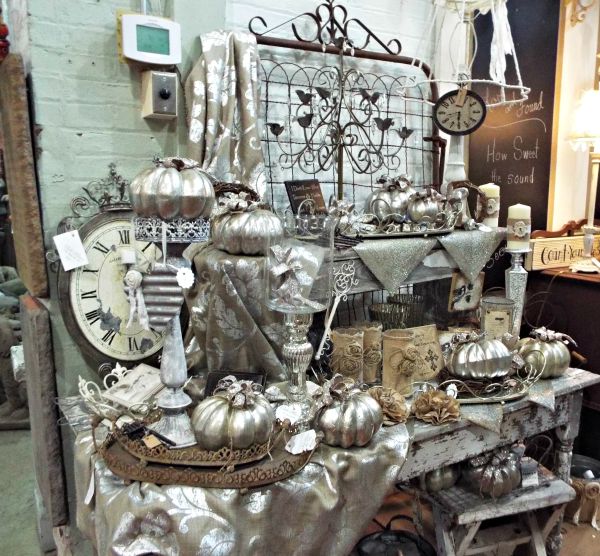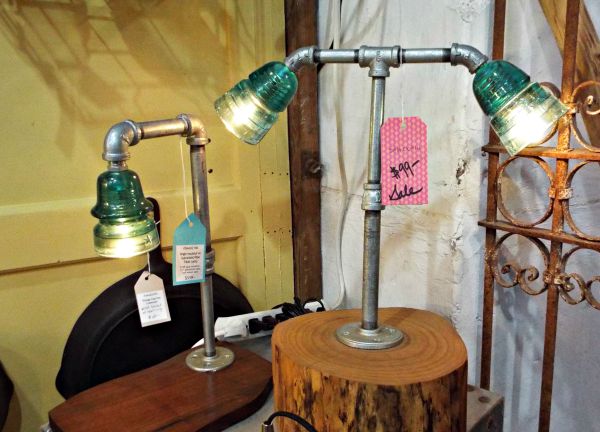 One of my favorite items, which I almost bought was a lamp made from old wood crutches. I have been wanting a large tripod lamp, and wouldn't you know I used to have 2 pairs of crutches. Now to find and buy again.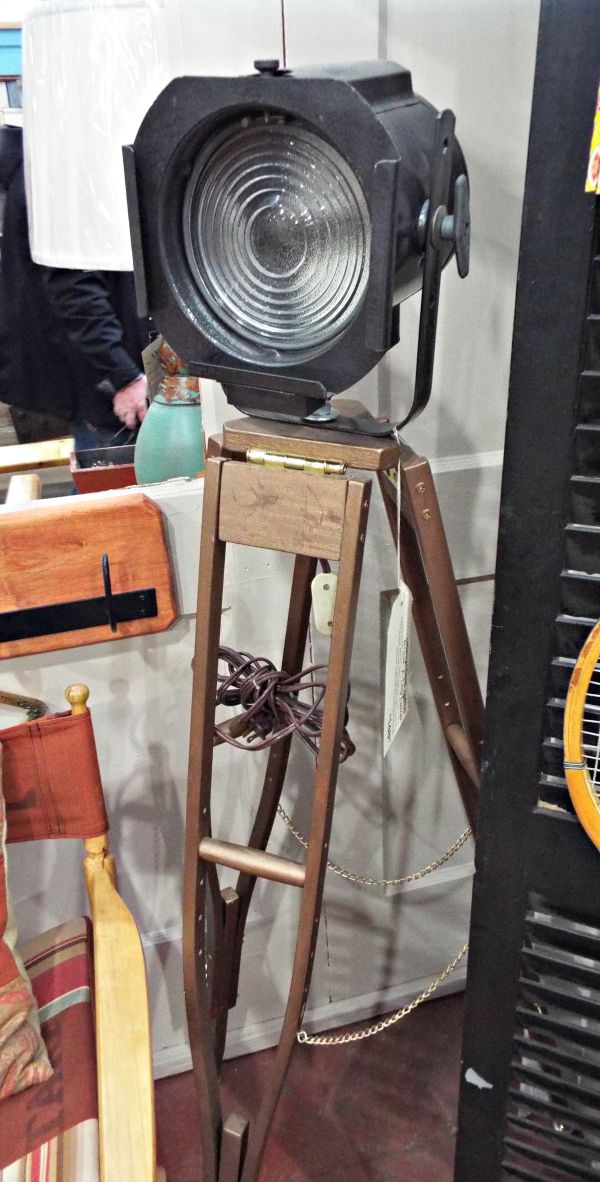 We met beautiful Grayson. What a lovely young woman she is. Did you know she once was a stand in for Brooke Shields in a movie? As the only female on the salvage crew, you quickly discover she can hold her own with the guys. She also loves making jewelry from some of her salvaged finds.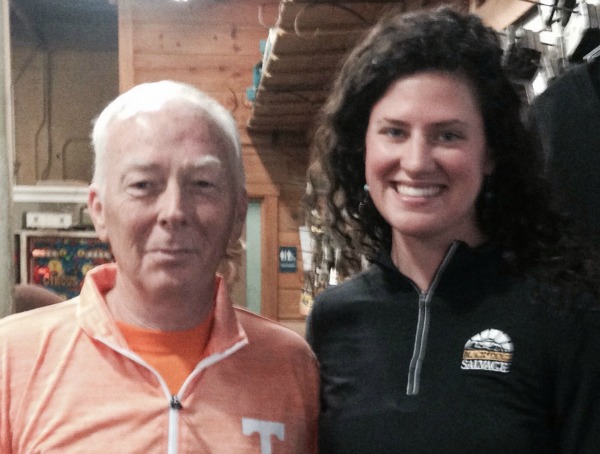 Of course Don couldn't leave without a few new albums and 45s.
We got to look around a bit in between rain showers.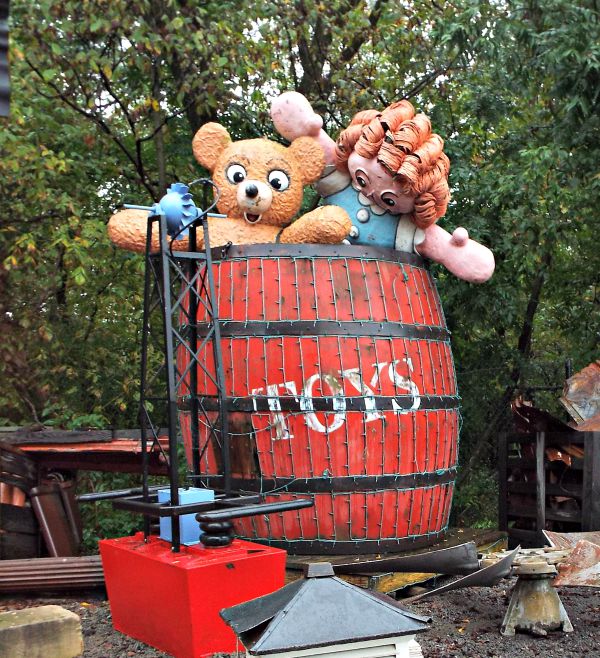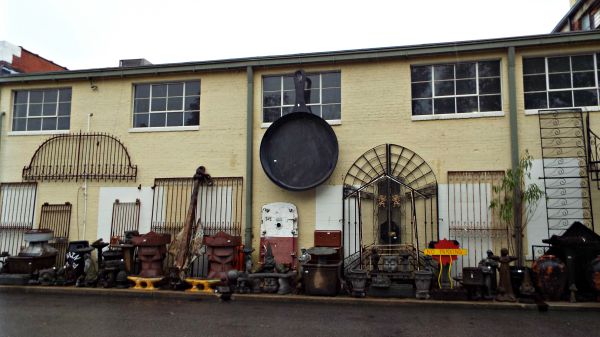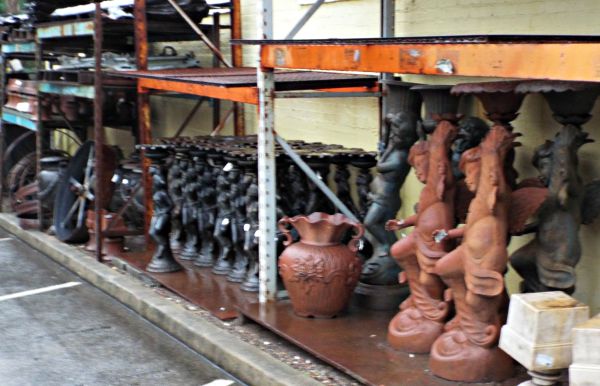 This is one of those places you could walk around all day and still not see everything. I can't wait to go back.
Look for Part 2 of this visit – it will include an interview with The Crew, a look inside their shop, pictures of the stars of the shop – Sally & Molly, plus a few more of the treasures we found.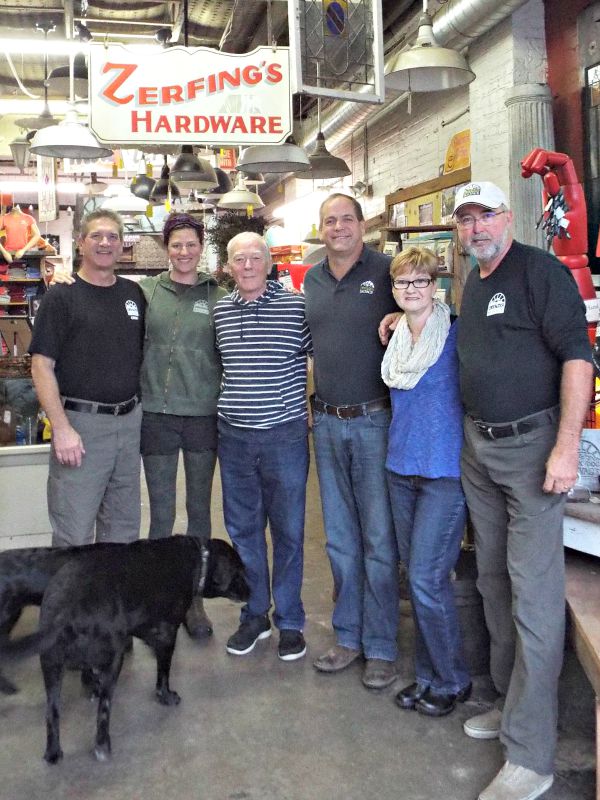 To make sure you see the follow up post and everything from Not Just Paper and Paint, sign up for email notifications
OR
I've included affiliate links to Amazon for you to find some products easier. I may receive a small commission, but the price is the same for you. It just helps my blog out.
Happy Travels,
Rosemary