Creating A Concrete Urn with Faux Concrete Paint
I love concrete planters. There's just a texture to most of these you can't find in terra cotta or plastic. But a few drawbacks – they can be very expensive, they can chip or crack easily, and they are very HEAVY. Only if there was a way to have a planter look like concrete but not be heavy or cost too much. Oh, there is. Now you can make a $4 plastic urn planter look like a $50 concrete planter with just a little faux concrete paint by Plaid. So I knew Creating A Concrete Urn with Faux Concrete Paint was my next project.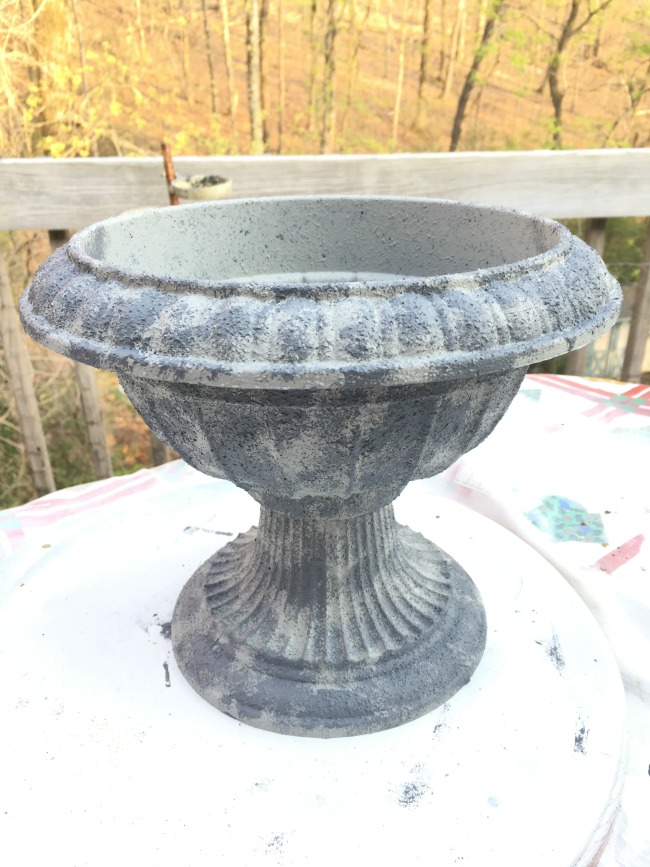 UPDATED: After doing this, I decided it was too dark and went back and used another coat of light paint. And can you tell the difference in my yard – it's green now.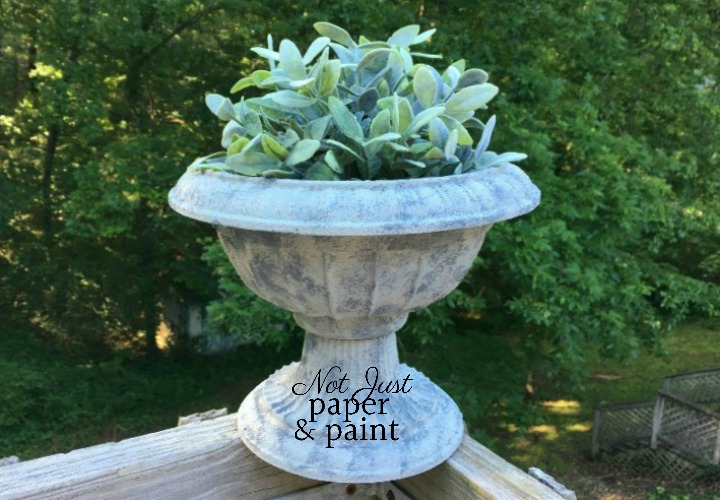 Another advantage of this paint – it's so easy. It's basically stippling on a coat of light paint then adding some dark.
I picked this urn up last year at end of season on sale, of course.


Pour a small amount of the light and dark onto a paper plate, letting it slightly run together. But don't mix.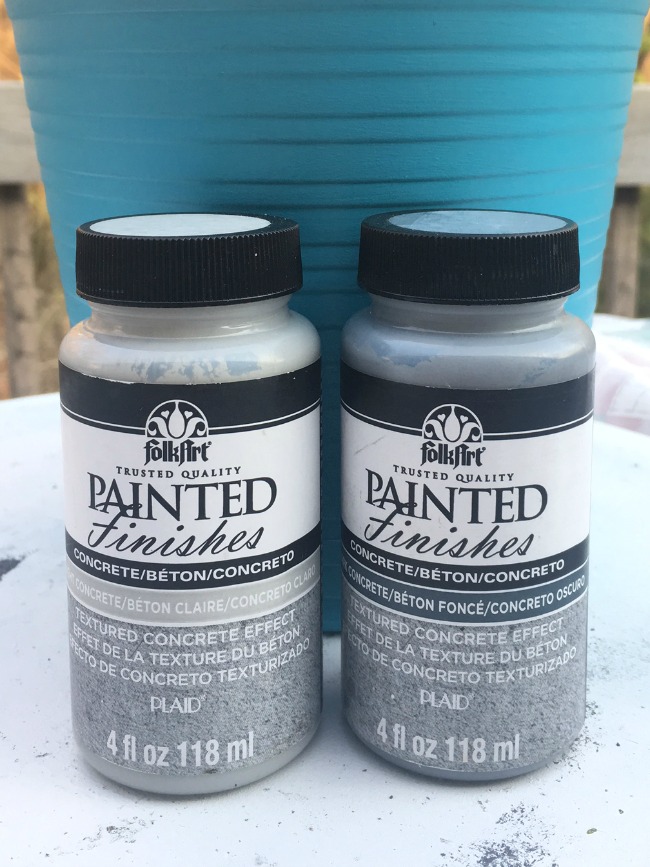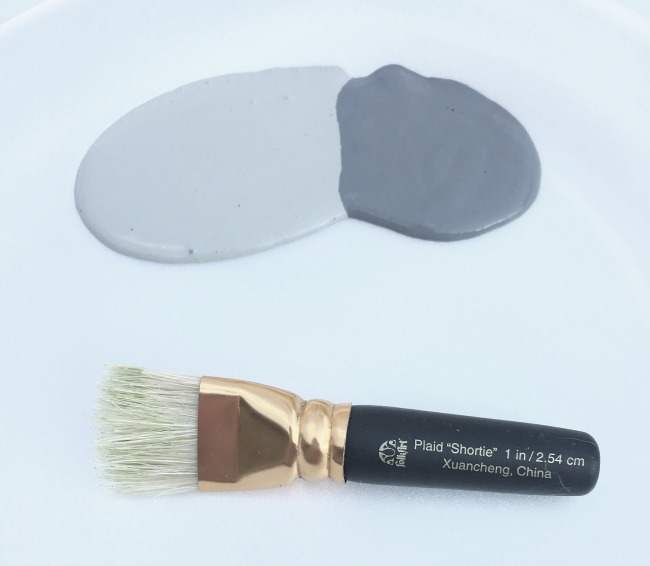 Using the shortie brushes works well for this paint as it's easy to get a texture easily.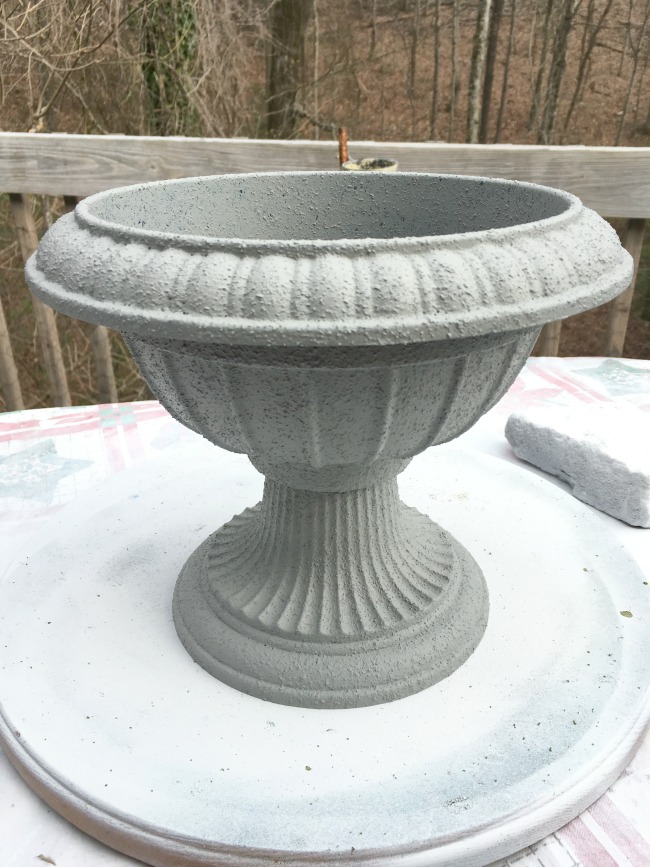 After getting all surfaces covered with the light color and paint is still wet, begin by stippling in spots the dark paint. This is good to highlight any raised areas and to give it a more realistic look.
Using a bit of the paint which has run together, adds another color and dimension.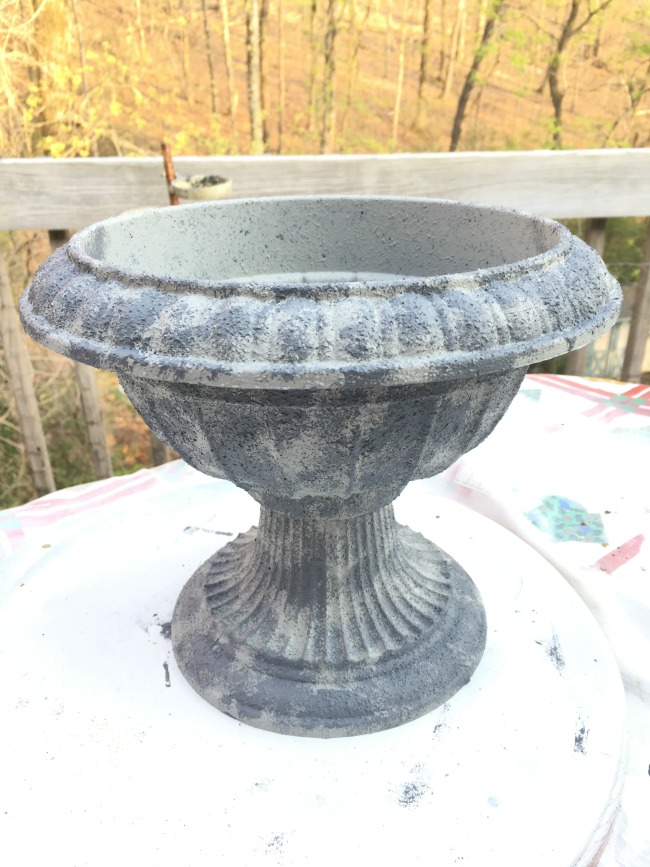 You can always go back and add more light until you achieve the look you are looking for.
This will dry to touch in about 4 hours, but let it cure for at least 24 hours before using.
Another advantage of this paint is you can use it on raw wood with no primer, then no sealer is required.
For this plastic planter, I painted about 1 1/2″ down on the inside so if your dirt or plant doesn't quite fill the pot full your dark plastic won't show.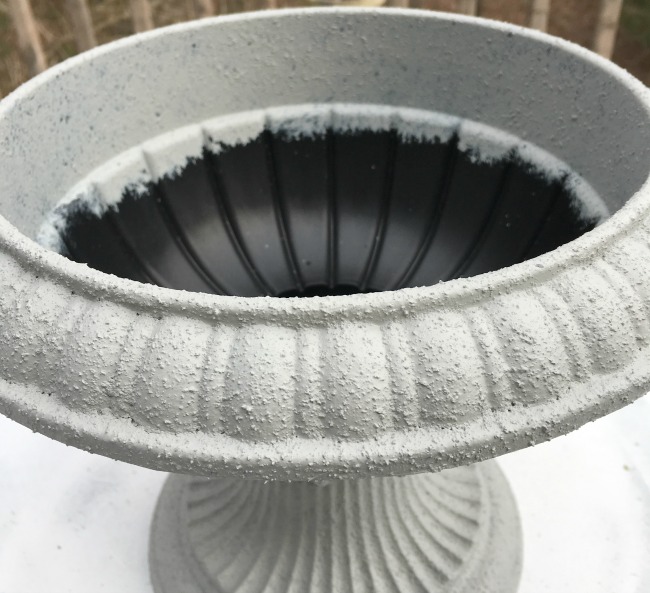 This paint also works outside, and remember no sealer is required.
I'm thinking I would like to have a box planter for some of my favorite herbs this year. I see a project in my future.
I've included affiliate links to Amazon for you to find some products easier. I may receive a small commission, but the price is the same for you. It just helps my blog out.
Happy Travels,
Rosemary