Monster Jam in Chattanooga and Ticket Giveaway
CONTEST HAS ENDED – WINNER IS EXCITED Monster Jam is roaring back into Chattanooga's UTC McKenzie Arena for one day only on April 8, 2017. But there's two times you can choose from 1:00 pm and 7:00 pm.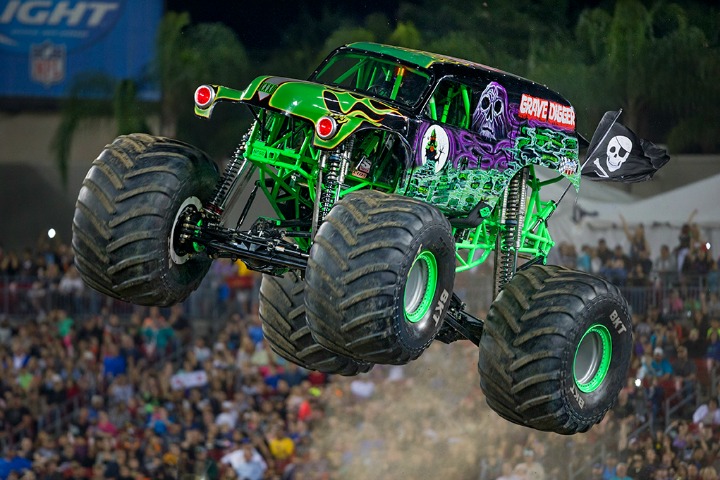 As one of the most anticipated events each year for the family, I'm giving you a chance to win four tickets. See complete details below.
If you need extra tickets, or don't win this giveaway, you can purchase at the UTC Mckenzie Arena Box Office in person, call the Box Office at 423-266-6627 or at www.monsterjam.com
If you visit participating Circle K or Kangaroo locations, you can pick up your savings coupon for a $10 kids ticket. These are available while supplies last but are not valid for VIP or Front Row Seating. See coupon for full details and restrictions.
Did you know Monster Jam competitors are trained at Monster Jam University to master the skills of driving these approximate 12′ tall by 12′ wide custom-designed machines. You didn't learn this in Driver's Ed class.
These Monster Machines can go up to 100 mph and fly to to 125 feet so you are in for a lot for thrills in it's 25-year history.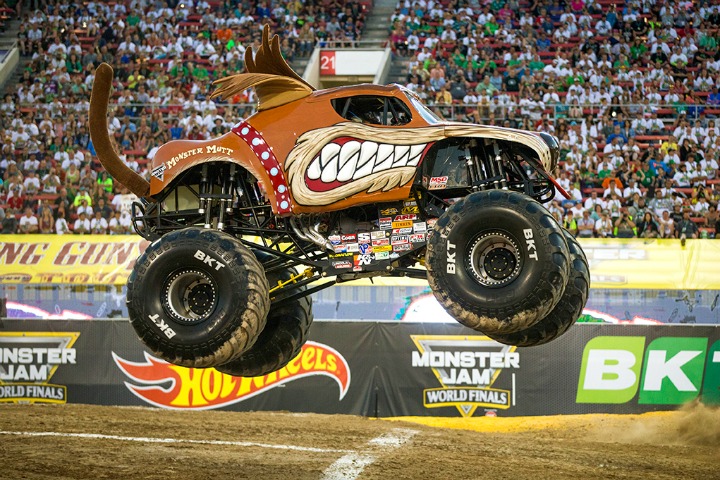 Do you have a favorite driver? The trucks and drivers are subject to change. This year's event features Grave Digger driven by Pablo Huffaker, Monster Mutt driven by Kevin Crocker, War Wizard driven by Shane Phreed, Fullboar 2.0 driven by Ed Eckert, Nitro Menace driven by Darren Migues, Jailbird driven by Kaylyn Migues, Overkill Evolution driven by Mike Vaters II, and Black Stallion driven by Mike Vaters vying to be the Chattanooga championship.
Want to be closer to the action? The Pit Party beginning at 10:30 am and going until noon, is the place to be. You get to be up close and personal to the Monster Jam trucks and with drivers. Fans can pick up their FREE Pit Pass at participating Metro PCS locations starting March 20th. You must have a valid ticket with a pit pass for entry. Everyone age 2 and older are required to have a ticket for entry.
For more information, check out the website. www.MonsterJam.com or follow along on social media:
Facebook: www.facebook.com/MonsterJam
Twitter: www.twitter.com/MonsterJam
Instagram: www.instagram.com/MonsterJamLive
YouTube: www.youtube.com/MonsterJamLive
Now to win tickets, just enter below. The contest is open until 8:00 pm EST on April 4, 2017. Winners will be notified within 2 hours of contest closing, and you have 24 hours to respond or you forfeit your tickets.
You have your choice of either show time, so let me know that when you confirm your winning. A photo ID will be required for picking up tickets.
I've included affiliate links to Amazon for you to find some products easier. I may receive a small commission, but the price is the same for you. It just helps my blog out.
Happy Travels,
Rosemary