Do you ever wonder why you think of something – what jogs your memory? I'm going to start with one of my latest recipes for the best buttercream ever.
I've really thought about what I want this blog to be for me and for my readers. Maybe I can be the home-ec teacher on here that I always wanted to be. I want this to be all about the home – food, crafts, scrapbooks, DIY, decorating, and other things that just make the house a home.
As time goes on, you will see this is a journal of the past, the present, and a bucket list for the future.
One of my first loves is cooking and baking and remains so to this day. This lead to one of my first hobbies, cake decorating at about age 13 or 14. I still have my first Wilton cake pans which came from the Sears catalog for Christmas. Here's a cake I did last year for a special boy's birthday using one of those pans. To make a long story short, I had posted on Facebook several times about THE BEST BUTTERCREAM ever and never posted the recipe so here it is. A lot of my recipes are not original, but some of my favorites are those that I have changed a bit to make my own or to suit my family. This buttercream is so good, you don't even need a cake to go with it. Now, go make someone special a cake today and try this, or just do it for yourself.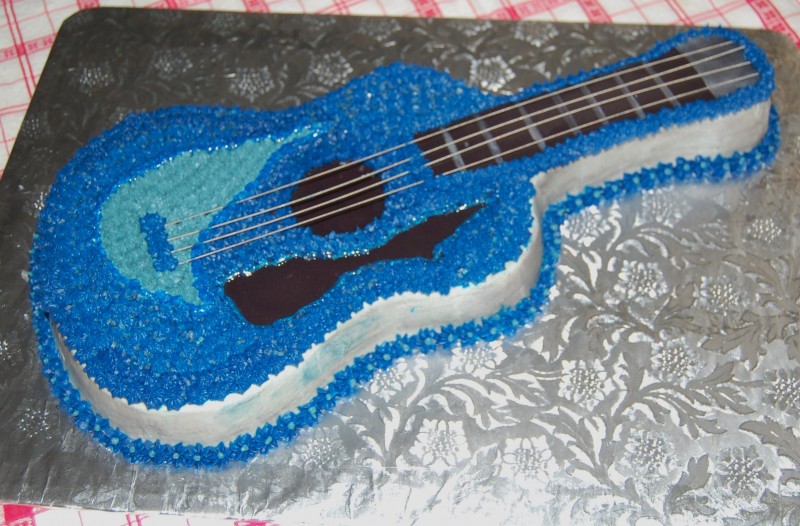 A few notes (and hints) about this recipe:
this isn't a pure white buttercream, but does come out very light with lots of whipping.
I love to use the Crisco sticks of shortening, it makes the measuring so much easier.
A stand mixer will make this so much easier and save your arm from feeling like it is going to fall off before you are done.
I love my Kitchen-Aid and can't imagine how I ever got by without it.
Salted butter is my choice, but if you want to control the sodium, it would work fine unsalted also.
The extract flavorings can be adjusted to your own taste.
If you don't have a sifter, use a large sieve to get the lumps out of the powdered sugar. (I have been known not to sift this, but you can tell a difference when you don't).
Scrape the sides of the bowl often during all of the steps.
Some of the times can vary on the mixing since the size of your mixer and the speed, can vary.
I use the whisk attachment when making a whipped frosting such as this buttercream.
This recipe makes enough for a 3-layer cake. Store any unused icing in a covered container in the refrigerator for up to a week. (I will bet you it won't last)
The Best Buttercream
1 cup Crisco shortening
1 cup unsalted butter – softened
1/3 cup luke warm water
1 T sea salt – omit if using salted butter
1 ½ tsp clear vanilla extract
1 ½ tsp almond extract
1 ½ tsp butter extract
2 lb. bag of powder sugar – sifted
Mix the water and salt together and let stand until the water is at room temperature and the salt has dissolved, approximately 10 minutes.
Cream the shortening and butter together on a medium – high speed until it becomes very light in color, approximately 5 – 8 minutes. You will be amazed how white the yellow butter becomes.
Check your salt and water mixture, if any granules are not dissolved, strain the mixture then add your extracts, stirring well.
On one of the lowest settings, start adding your powdered sugar, alternating with the water mixture. Remember to scrape the bowl several times in this process. When all of these ingredients have been incorporated well, turn your setting to high and continue to whip for approximately 3 – 5 minutes. This is when my tasting starts. If it has any "powder" taste to it, you need to mix a bit longer. Depending on your taste, and also the weather, you may need to add a little more water to achieve your desired consistency. If it appears too stiff, add a teaspoon of water at a time then mix for another minute.
Not only is this a great "crusting" recipe for cake decorating, but wonderful for everyday use also. Add this to a boxed french vanilla cake mix, add a few fresh strawberries on the side, and you have dessert. I do used boxed mixes a lot, but when you add a great homemade frosting, it is Homemade then.
Another favorite and go-to frosting I made quite often, is my Mocha Buttercream Frosting. It really is yummy!!!
Thanks for being a part of my journey.