Are You Ever So Close To Amazing?
I wanted to share with you today a new book which was released yesterday: SO CLOSE TO AMAZING (stories of a DIY life gone wrong…and learning to find the beauty in every imperfection) by KariAnne Wood. Are you ever so close to amazing?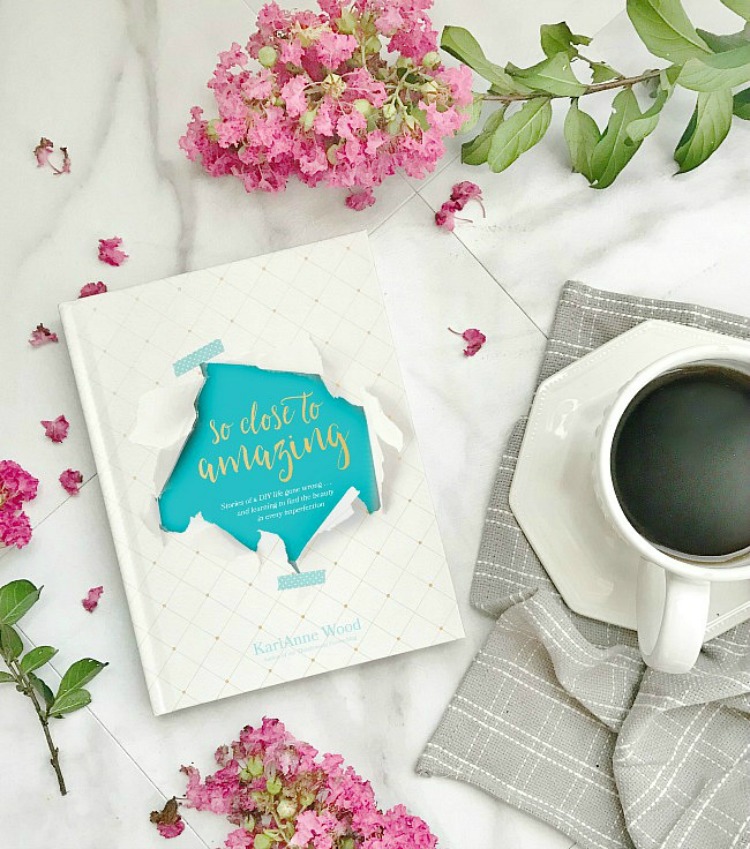 As you sit back and read blogs, you may have a fantasy of how so many of us live in a perfect world. Such as a perfectly decorated home, well mannered kids, organized closets, and a spotless kitchen. Well folks, that's not real life for most of us. Yes, we can be amazing, but so many of the times, it's just so close to amazing. Affiliate links are included in this post.
My friend, KariAnne, is amazing. Just in case you aren't familiar with her, she is the writer of Thistlewood Farms, one of the most amazing blogs you will ever read. From her farmhouse in Kentucky, she is a story teller. We call so many people we "know" on FaceBook or through social media friends, but she is truly a friend.
I met her about five years ago at a conference and have been friends ever since. She is one of those people who after meeting her, you think, I like her. You just know sometimes how genuine someone is. What you see is what you get.
Standing at about 5′ 2″ I'm guessing since I'm barely 5′ 4″, she is a ball of energy with a "can do" attitude to attack the world. She never meets a stranger and immediately becomes a friend. Just a feeling of warmth abounds from her and makes you feel so amazing immediately.
Her book, SO CLOSE TO AMAZING, has all of those qualities also. As I said earlier she's a story teller and this book is full of funny stories of several not so close to amazing times and some DIY projects.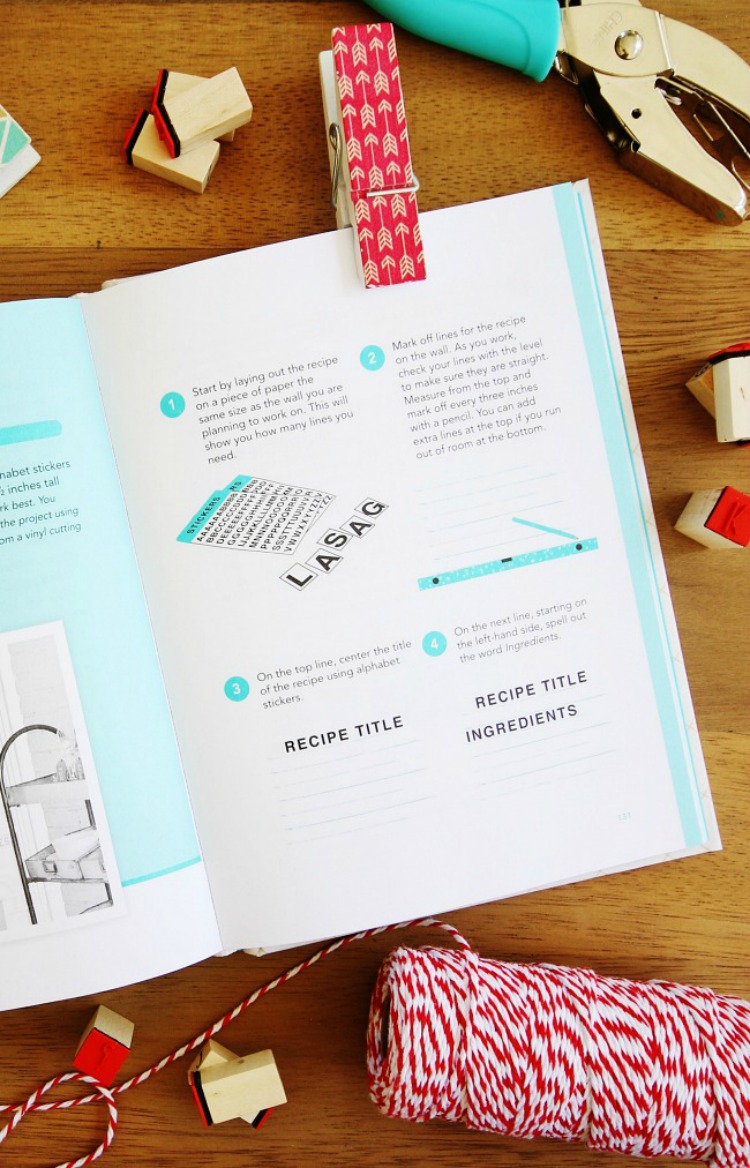 There's also a little history of how she and her husband JUMPED from their settled life in Dallas to a small town in Kentucky with no large restaurants or Starbucks. They had often spoken of this life, but let the Lord lead them at the right time.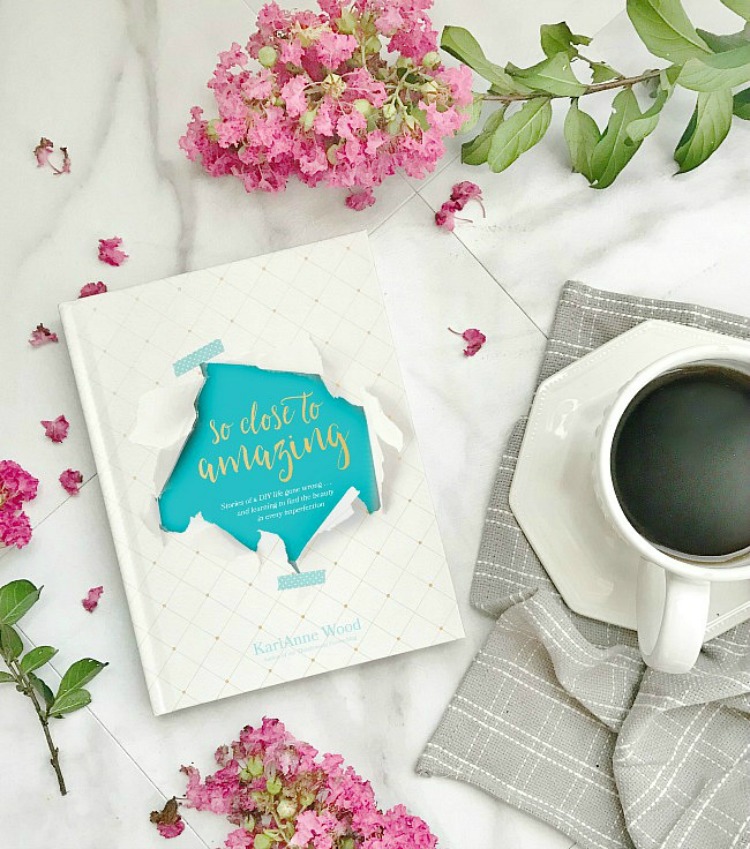 Go buy this book RIGHT NOW – it's the best thing I've read in a long time.
To show you the power of a feel good, funny, real, book – it was at the top of best sellers even before the official launch.
Her book begins with a story when she was 16 and decided to sew a new outfit at 11pm on Saturday night to wear to church the next day. Since I grew up sewing, I could so relate to this story. Many nights I was finishing up an outfit for my self, or my son. He is now 30 and cringes at some of the outfits I made for him, but he was so darn cute.
Well, as you might come to the conclusion, the design and completion of the outfit was great, but the next morning at church – the sound of ripping threads. Been there – done that. One of my close to amazing moments – I decided a couple of days before a Christmas event, I was making us new outfits, and they weren't simple either. Well, a trip to the ER slowed me down, but outfits were done, and we looked amazing. Isn't he a cutie?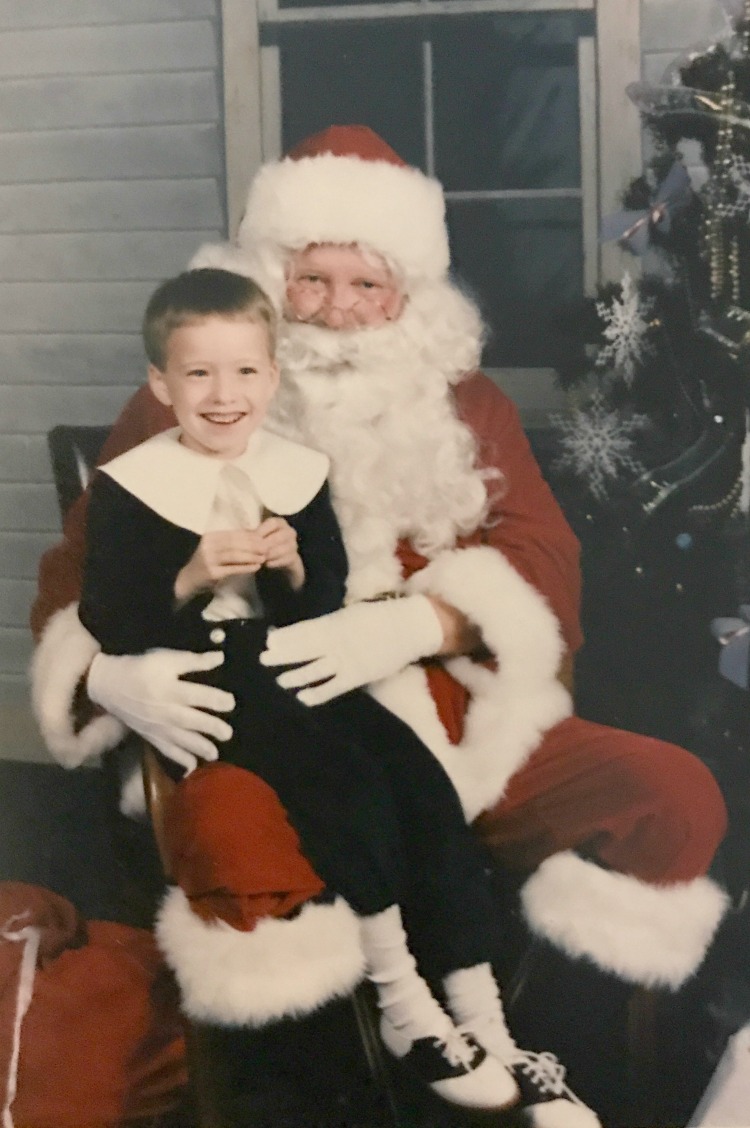 I hope you buy this book and realize how your life, along with all of us, is always so close to amazing.
For every cute outfit ever sewn, there are those which never got finished.
For every perfectly painted table or wall, you will here about those horrible colors tried, or a can of paint spilled.
For every pretty plate of food, there's all of those which ended up burnt, under cooked, or just bad tasting.
For every pretty flower, there are thorns and dead plants.
For every gorgeous head shot, there's always bad hair days.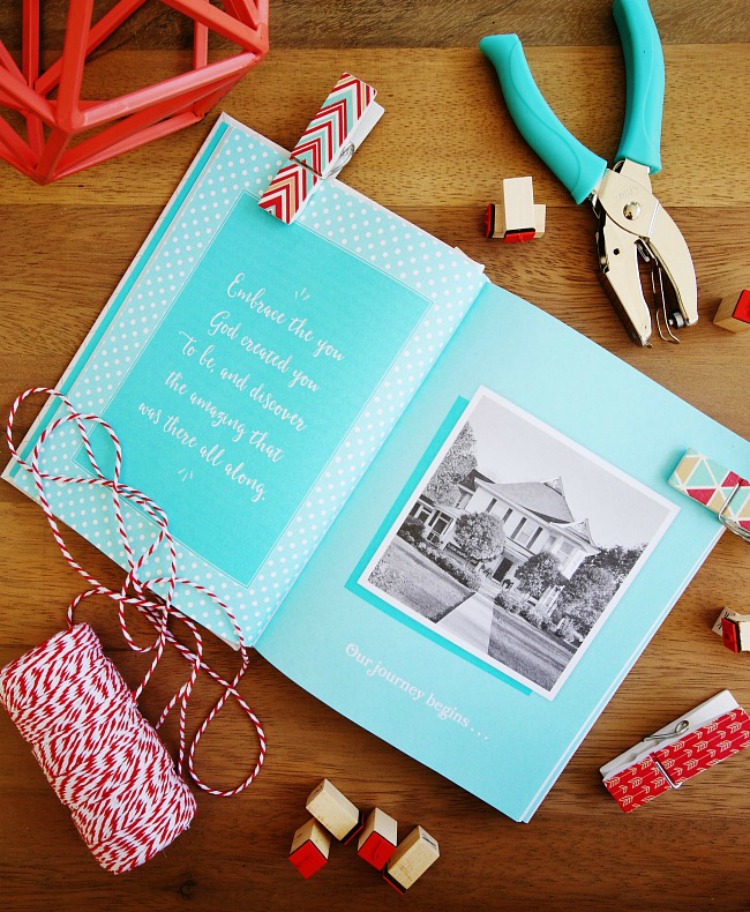 Let me know some of your so close to amazing moments.
Oh and another amazing moment I'm anticipating. I get to visit Thistlewood Farms this week and take in all the dreaminess in person. Excited doesn't begin to express my feelings for this trip to Kentucky.
There are more books on the way. The next one will concentrate more on decorating and comes out in March. You can pre-order it here.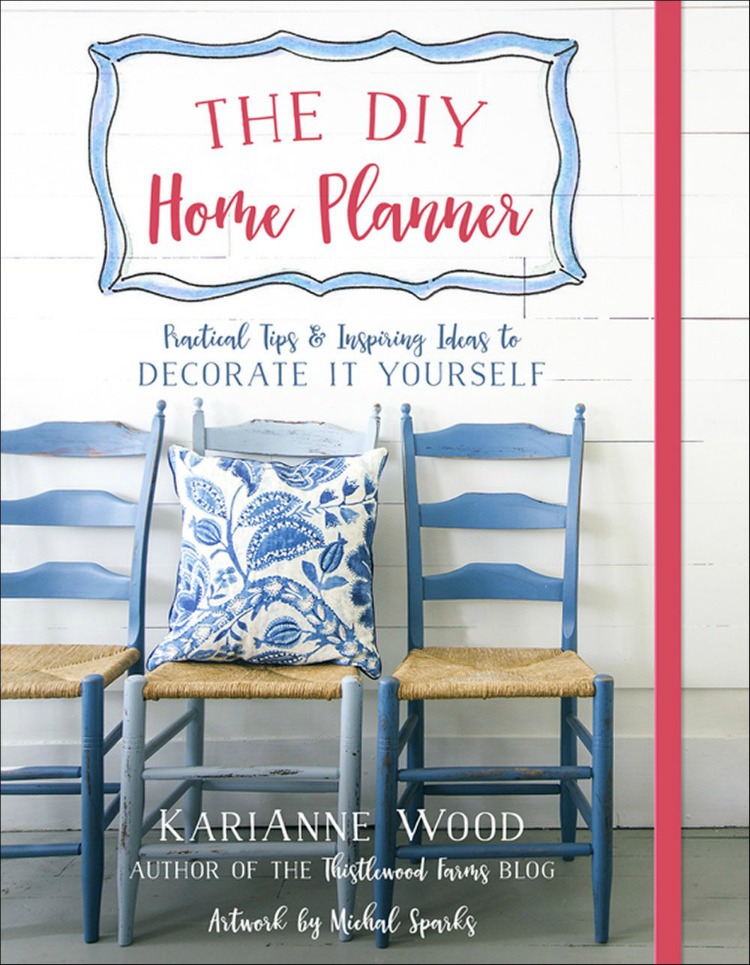 Oh, and how would you like to win a $1000 prize? Here it is on her blog.
BOOK SIGNING – If you are around the Nashville area on Thursday, come by Barnes & Noble at Cool Springs at 7:00 pm CST and meet this lovely lady in person.
Thanks to KariAnne for sharing the photographs.
I've included affiliate links to Amazon for you to find some products easier. I may receive a small commission, but the price is the same for you. It just helps my blog out.
Happy Travels,
Rosemary