So Close To Amazing Book Launch Party
This past weekend I was invited to the So Close To Amazing Book Launch Party.
Read all about my friend, KariAnne Wood, first of several books here and how to purchase it if you don't find it in a local book store.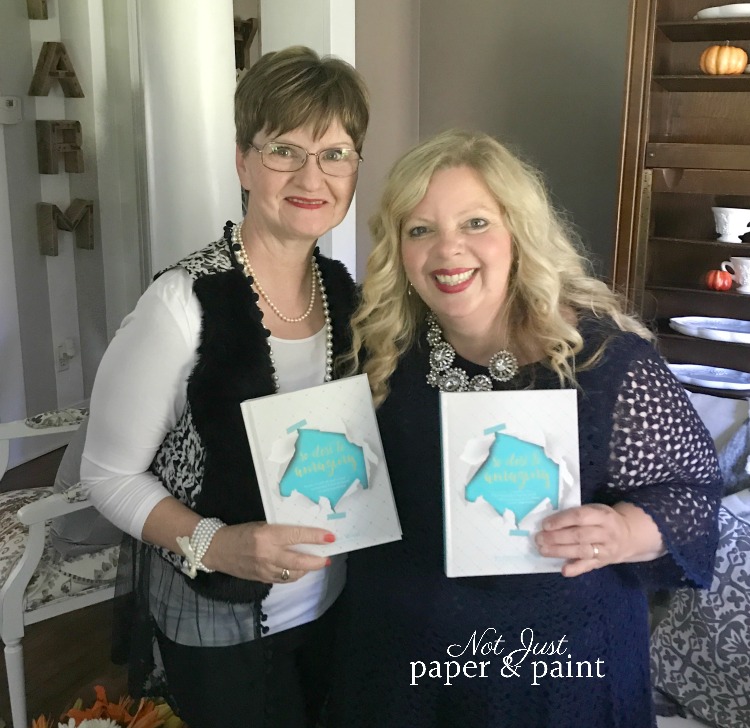 Because I had to miss a book signing earlier in the week, I was super excited to attend this book launch party especially since it was being held in her home, Thistlewood Farms in Kentucky.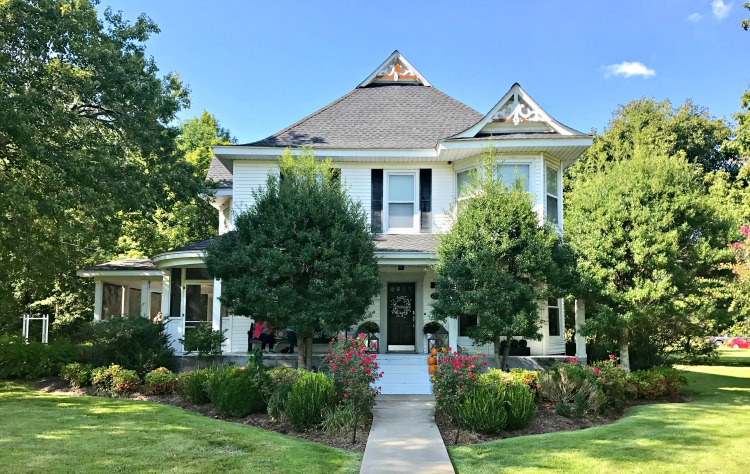 We've all read her blog with so many fun and creative projects. You haven't?? Well here it is. Thistlewood Farms. It's a must read, just like her book. It's full of DIY – fun stories – and all of those So Close To Amazing Moments.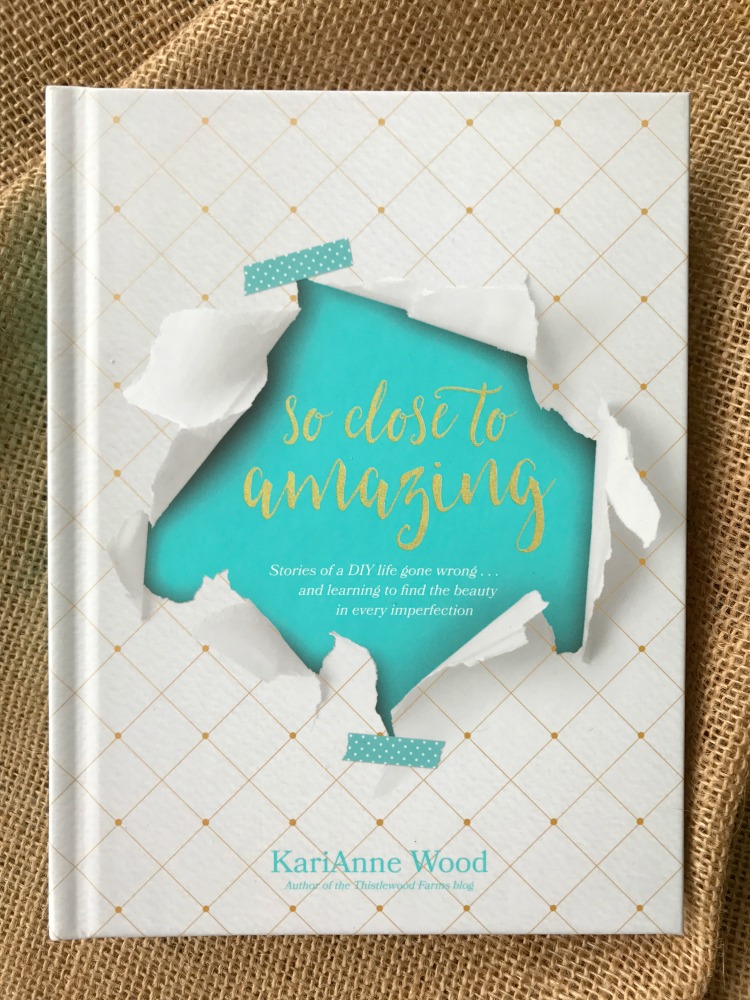 I'm going to just show you a few of my favorite items or ideas I found while walking through her home.
This authentic farm house begins with a welcoming front porch. Upon entering you see so many personal touches which makes this a true home for a family.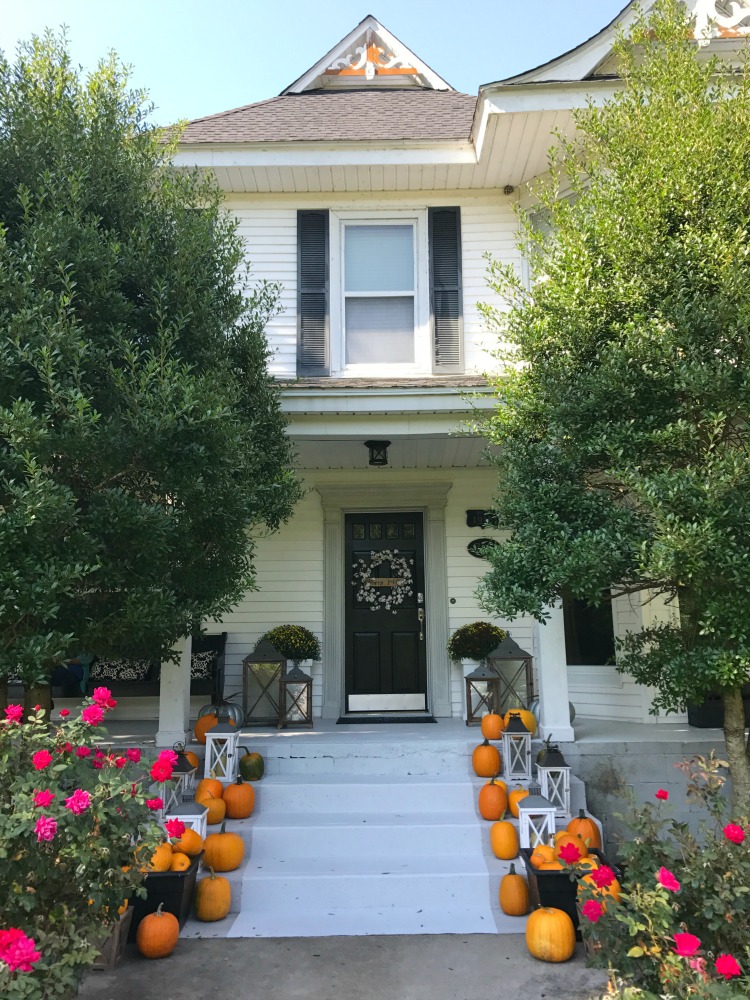 One thing I loved about this house was it kept in a true farmhouse style but with a few modern touches. It's so popular now to tear down walls and make an open concept, but this wasn't done here. The rooms aren't huge, but they feel spacious.
It was great seeing so many of KariAnne's friends turn out to congratulate her. Even her editor flew in from Chicago as a surprise.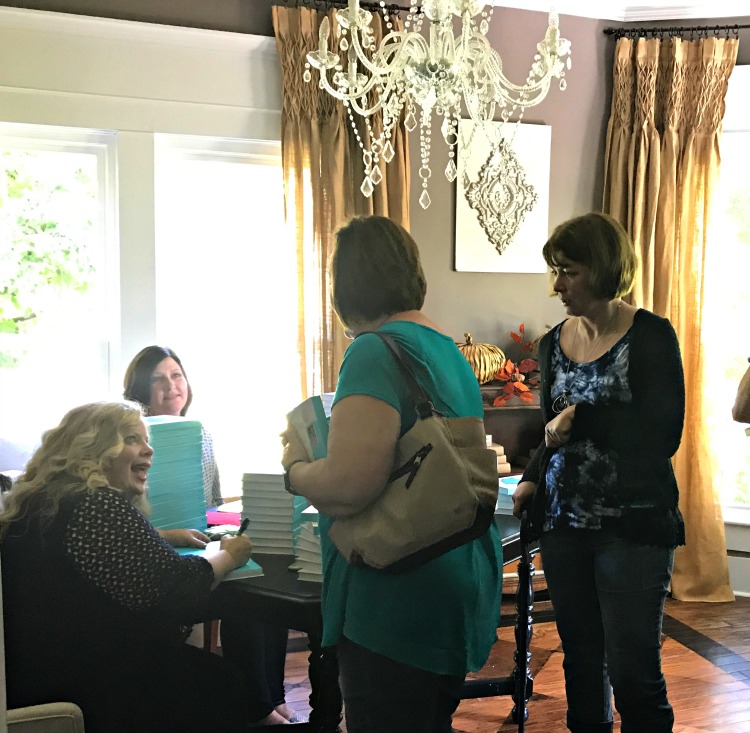 First, let's talk chandeliers. You find several along the way in rooms and even the hallways.
My favorite had to be in the dining room. Not only all of the bling but that medallion. Oh my!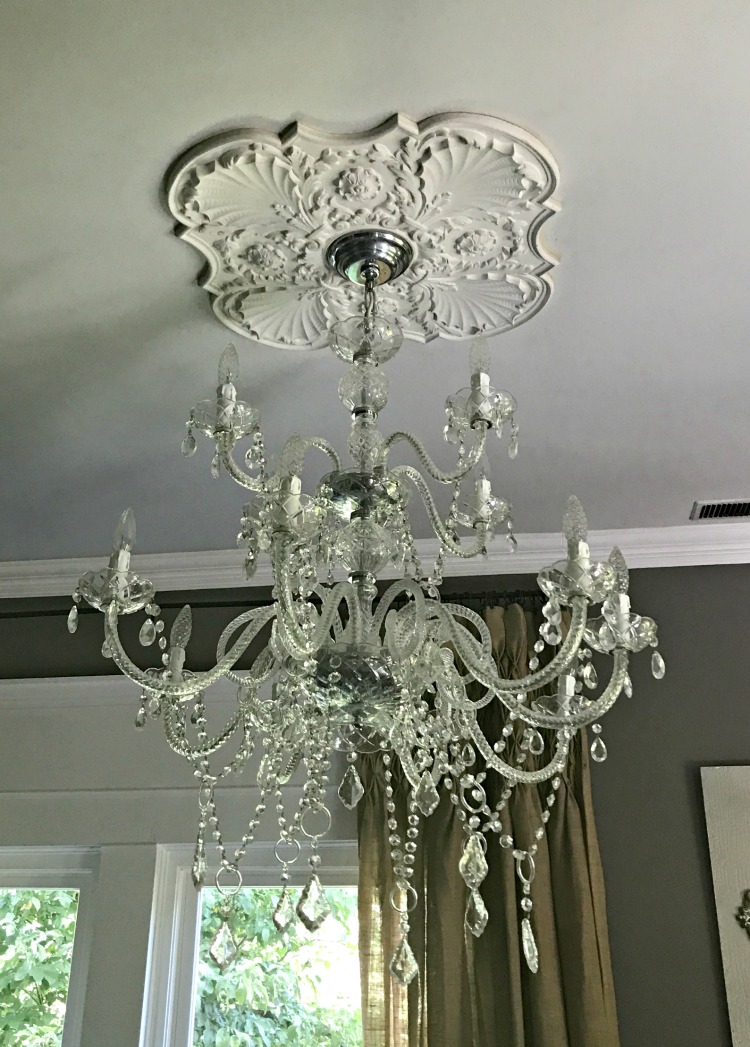 Doesn't everyone have a chandelier in their pantry?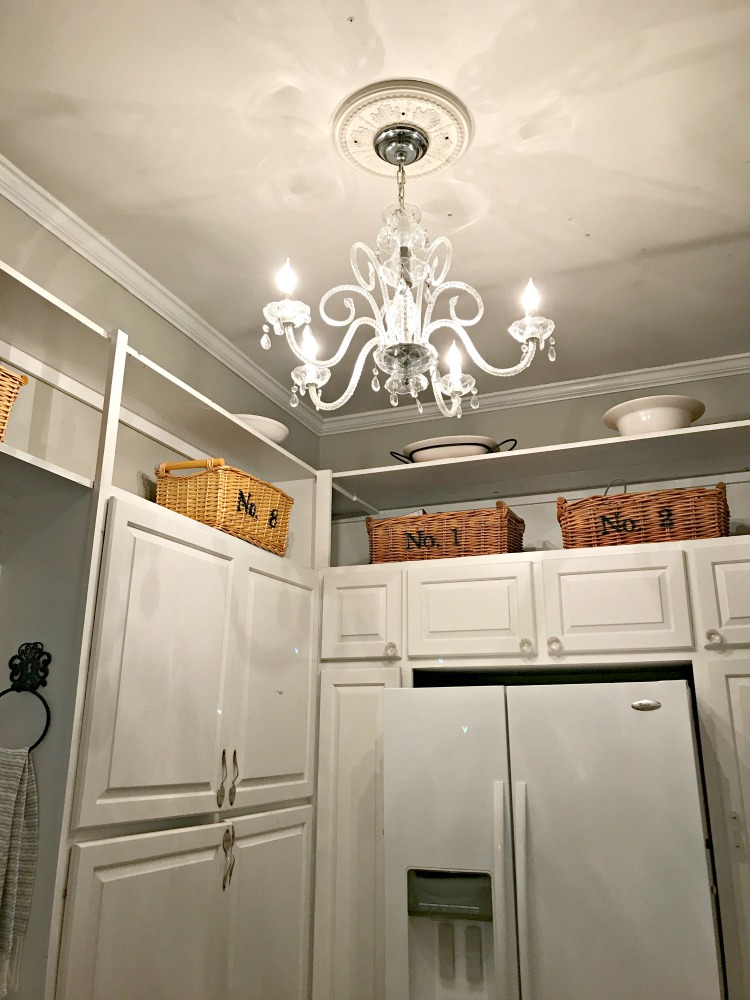 And in the laundry room? This one comes on automatically when you enter the room. Love that idea.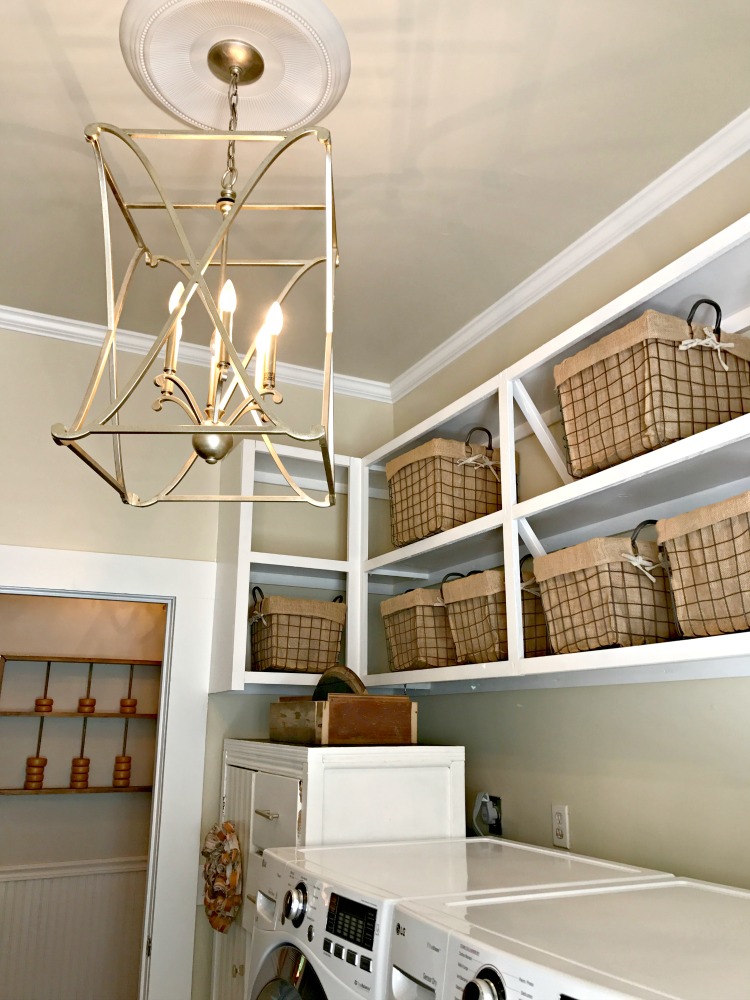 You find many pieces in the home which have lettering or signage. Many are inspirational.
This is a favorite recipe with a plate rack.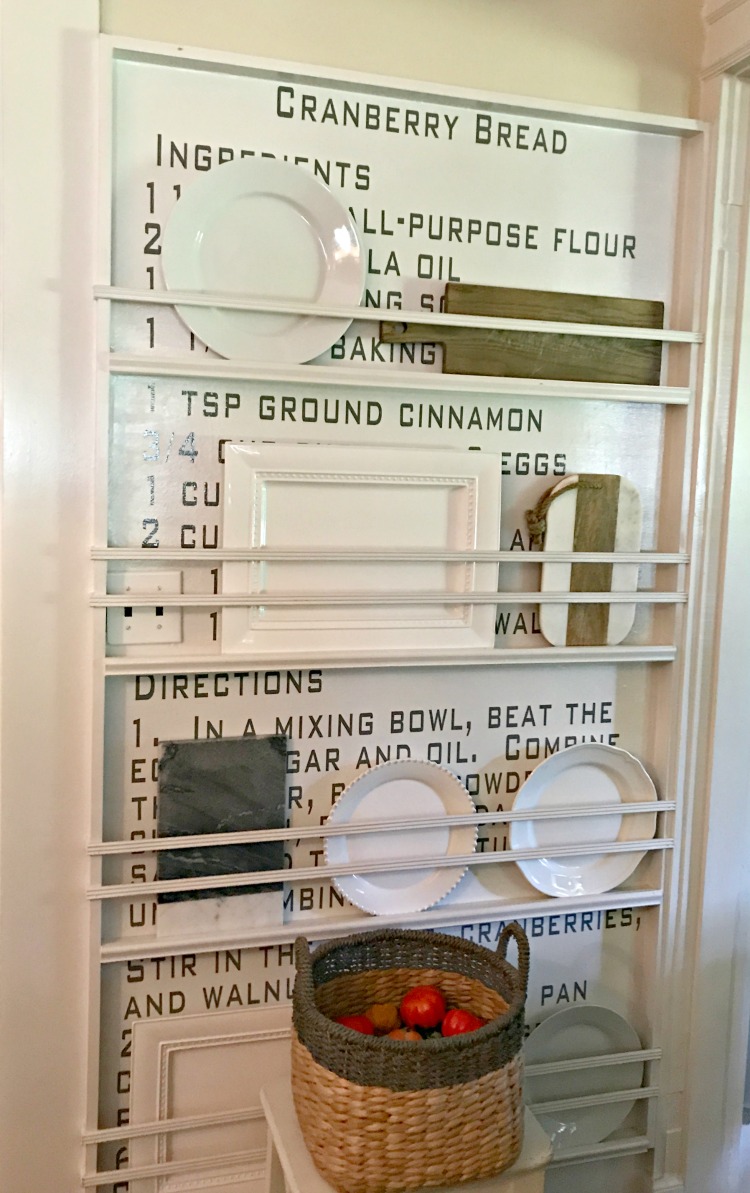 This is just for decor but it's a functional piece of furniture. A simple quote hanging above it makes you pause.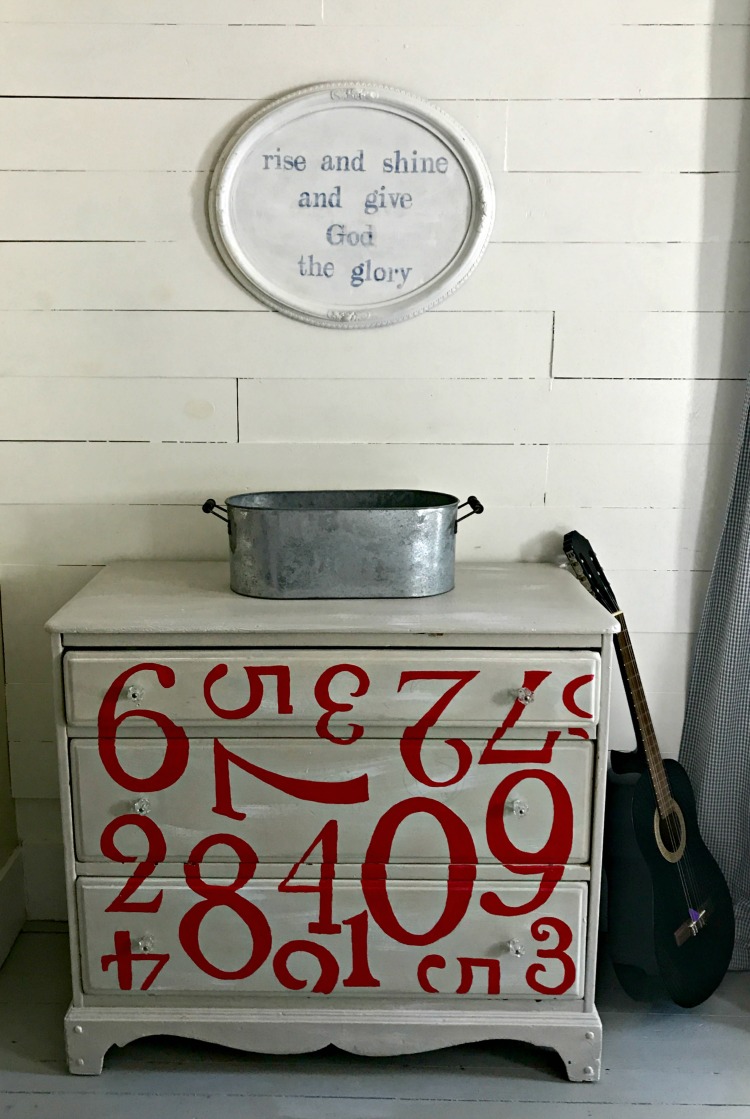 Chalkboards hang in many rooms. This is an old window turned chalkboard. I think this has made it rounds in many magazines and websites. I think it was a roadside find.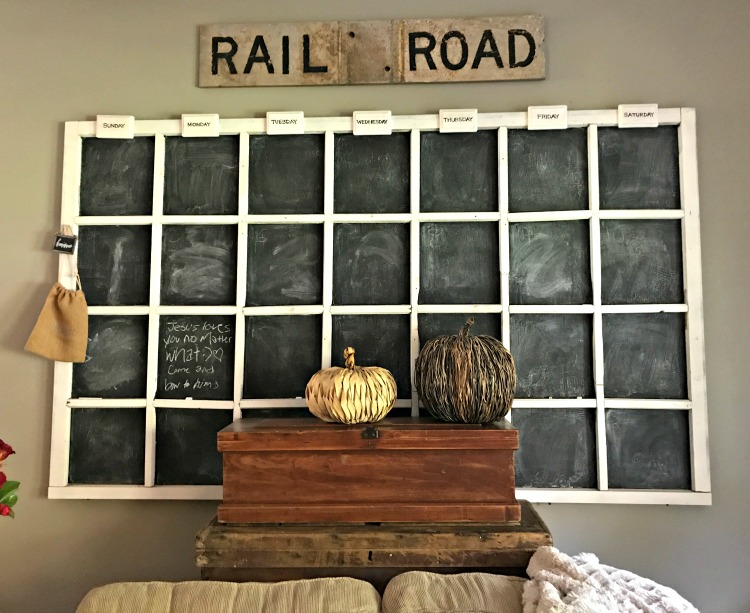 Great for leaving notes for each other. And a table for projects or study.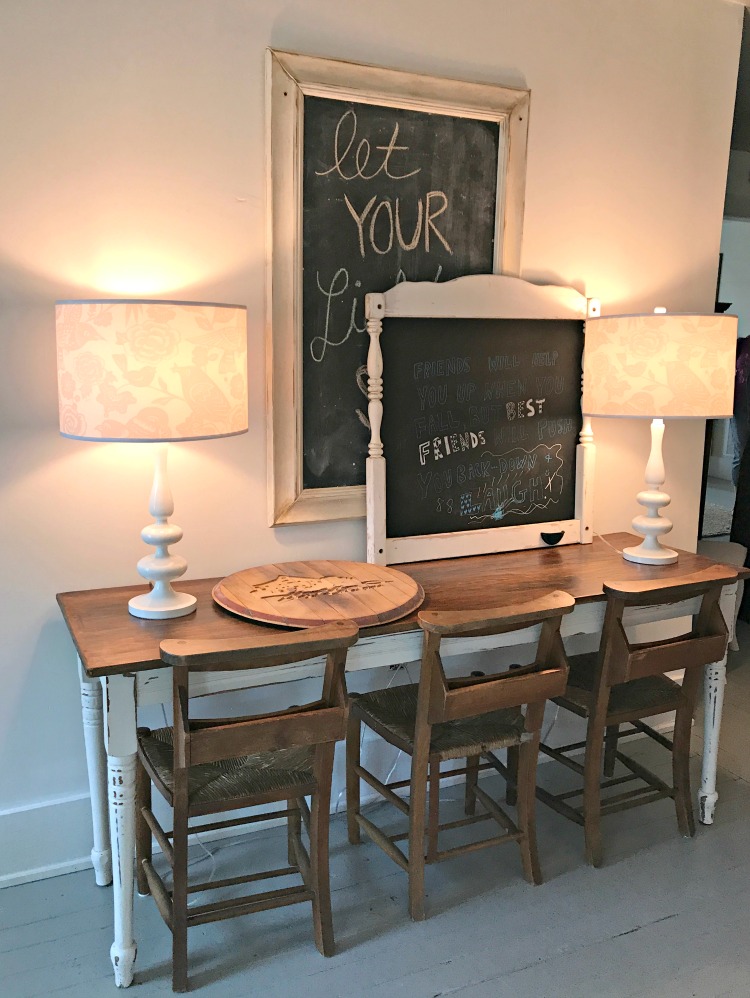 Or just hang a wreath made from pages of old books over one.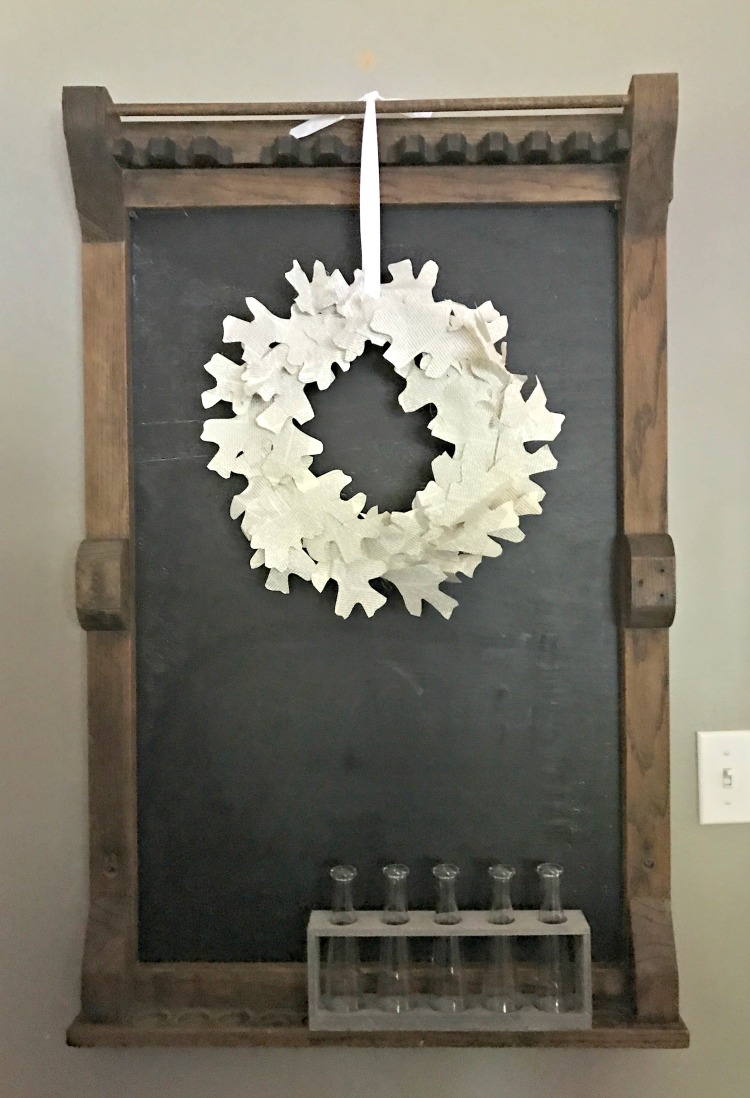 Another popular item from her blog is the dining room drapes – smocked burlap. Aren't they gorgeous? And notice the medallion on canvas – another idea to think about.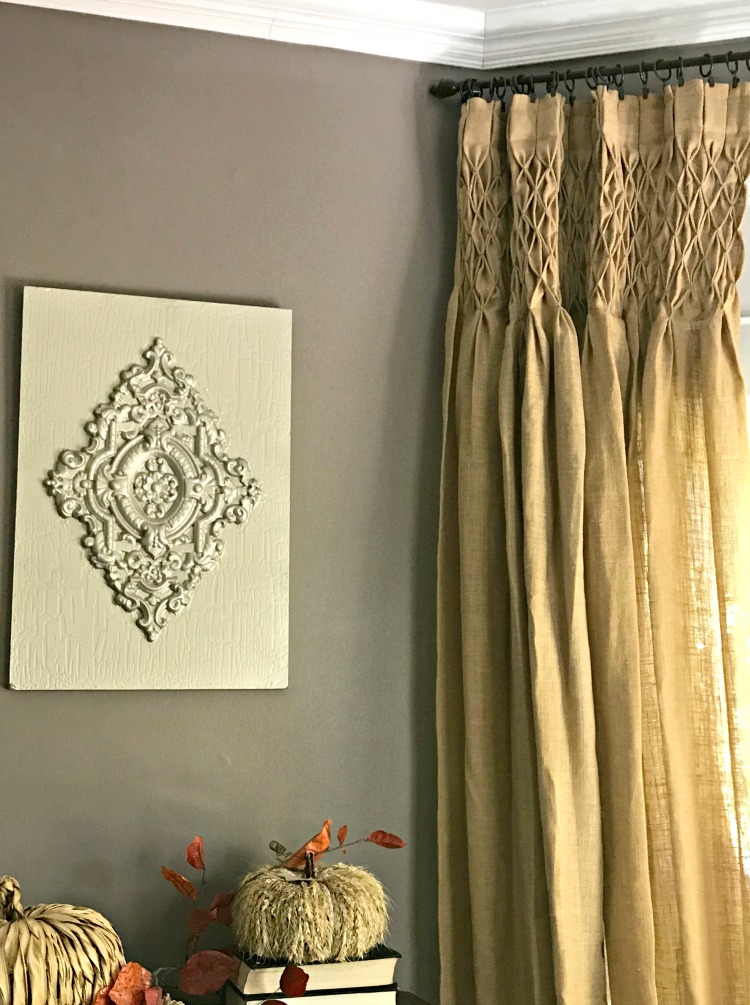 A few more simple decorating ideas which could easily be done.
Simple white ironstone plates hanging on the wall. Yes, plates aren't for the kitchen only. Don't have white plates – paint with flat or matte paint (for decor only).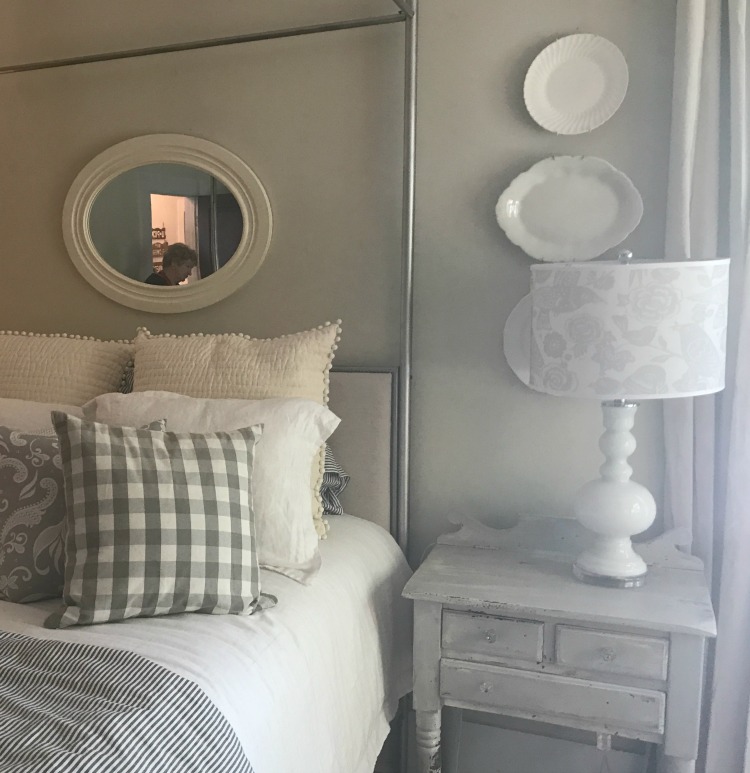 Add a little fall decor into any room with silver pumpkins. Not all pumpkins have to be orange. I'm on the lookout for one of these smaller tobacco baskets.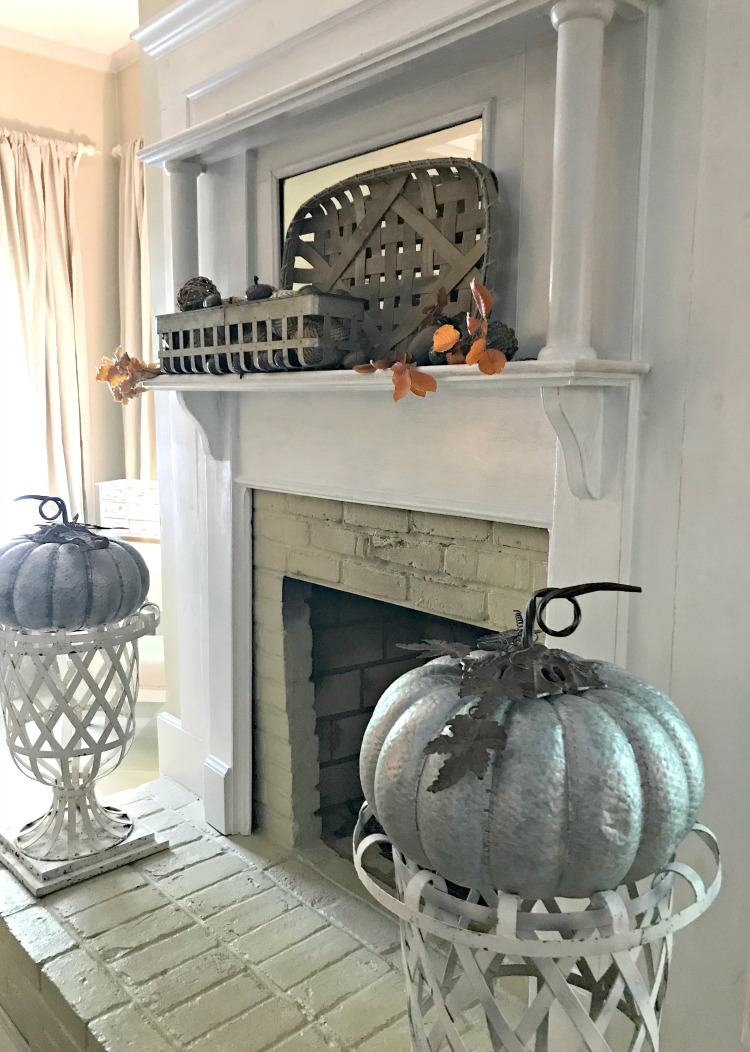 .
A hanging basket to hold paper towels. Form and function. I recently purchased a round basket to hang up in my bathroom but mine will be just or pretty towels.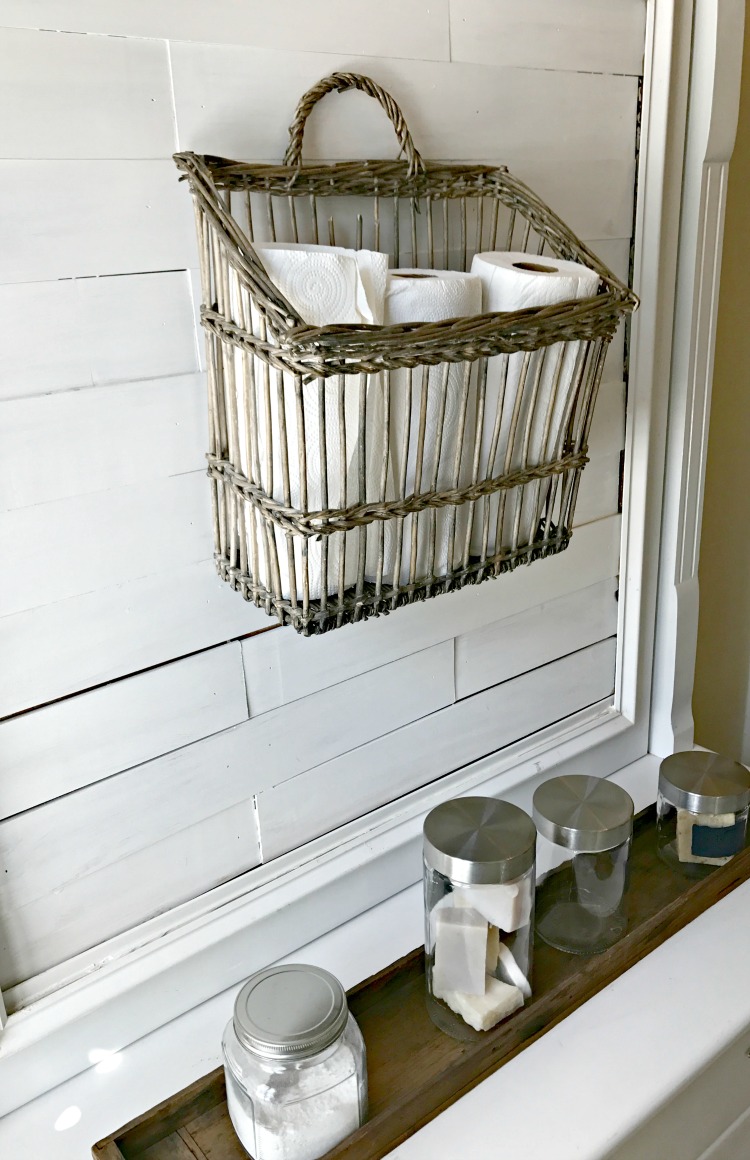 Maybe not so simple, but so cute. A shutter wall. I've seen these done several times. I love her color combination. I have a few shutters, bi-fold doors, and windows to use, but not sure which wall I'm going to do. Mine will be much more muted though.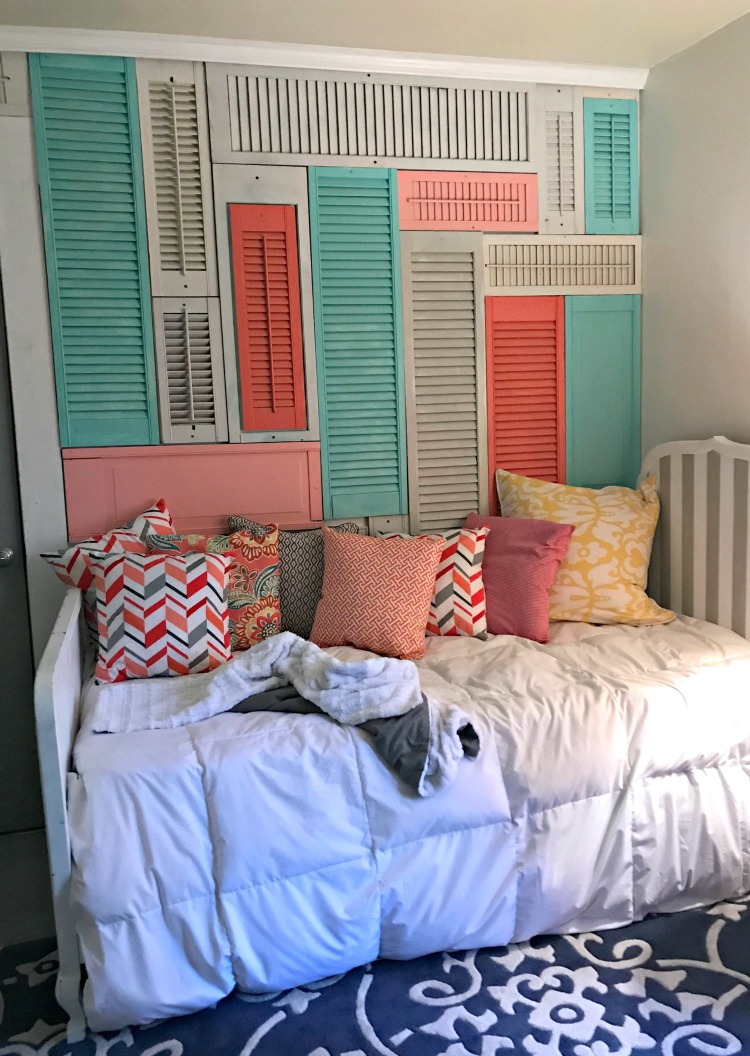 More wire baskets. I've got to be on the lookout for some of these. I'm thinking maybe in the dining room with favorite cook books. What would you put in these?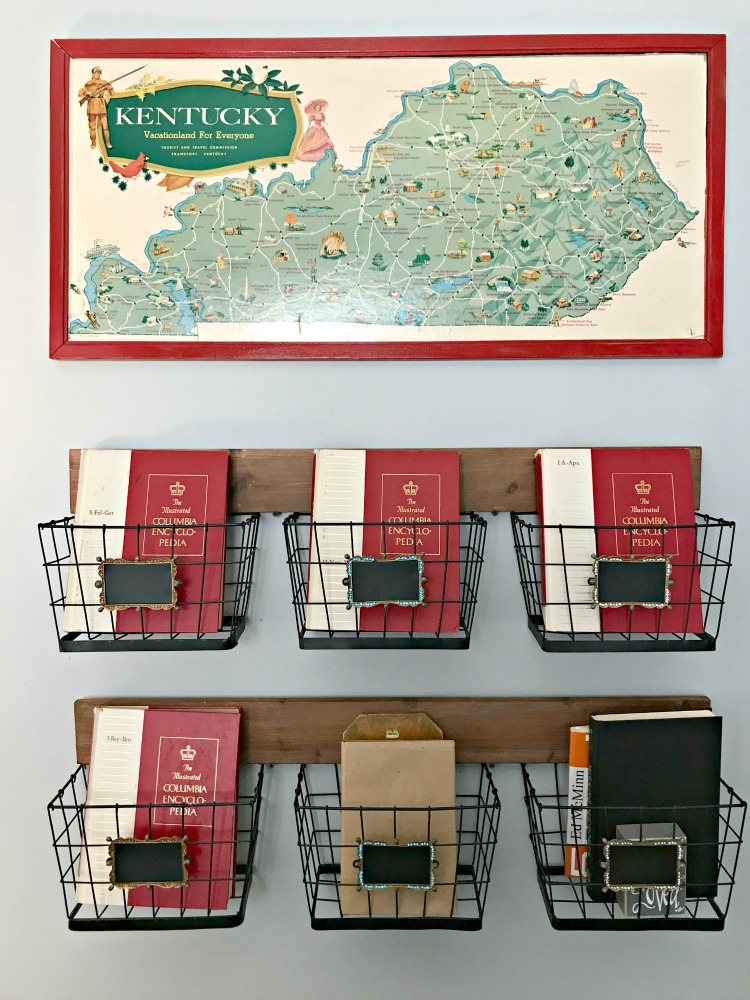 So many favorites to really pick one, but these lamp shades are to die for. Wonder if I could find some old sweaters and make my own? And the old gate behind the sign!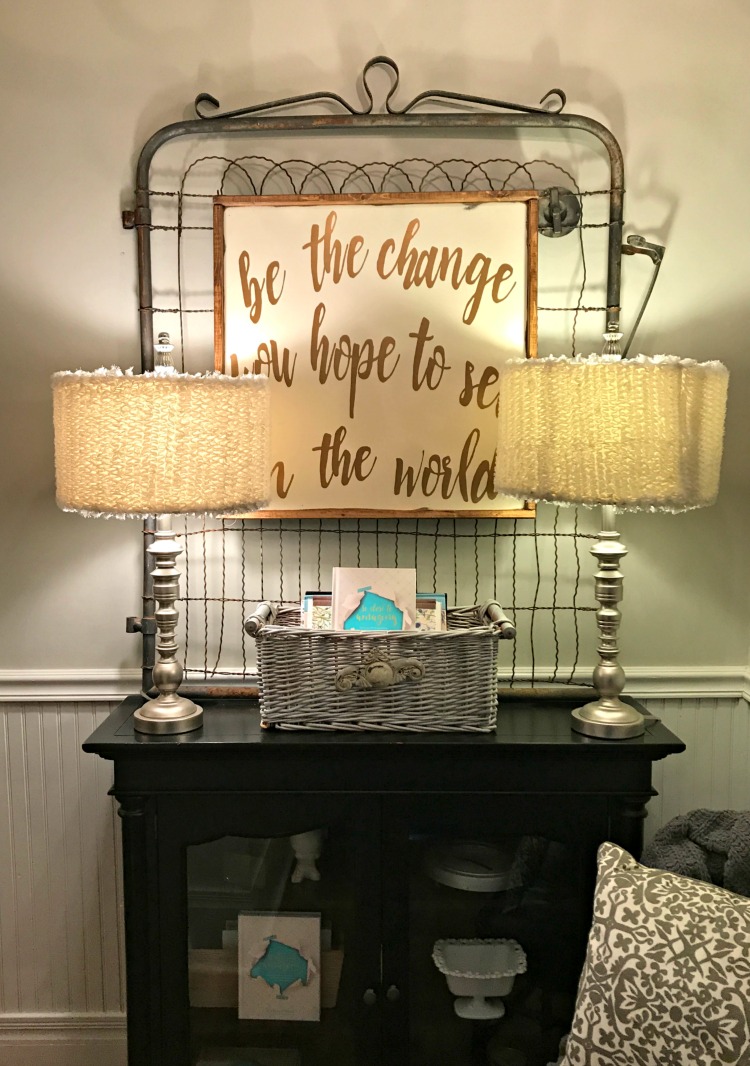 This wall had the most color, except for the shutter wall, in the house. I love the map mural. Maybe mark where you have traveled to.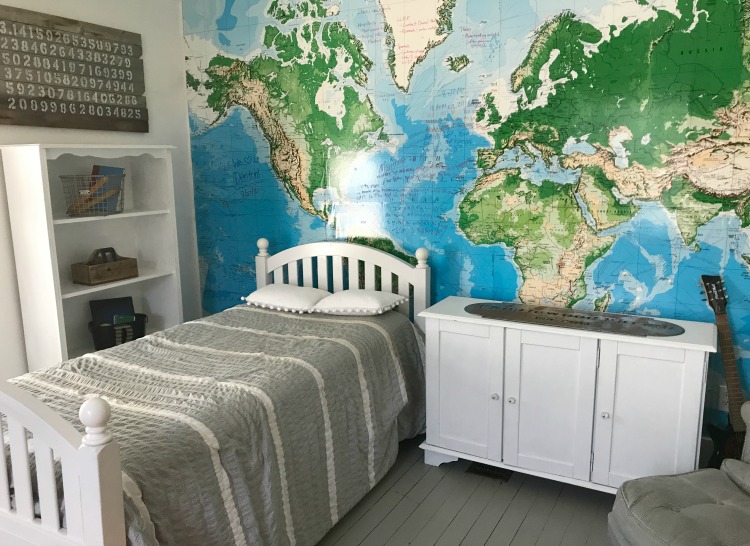 I have always wished for more wall space in my kitchen for something like this. Again, you are using your decor as functional pieces. In smaller rooms, it's a must.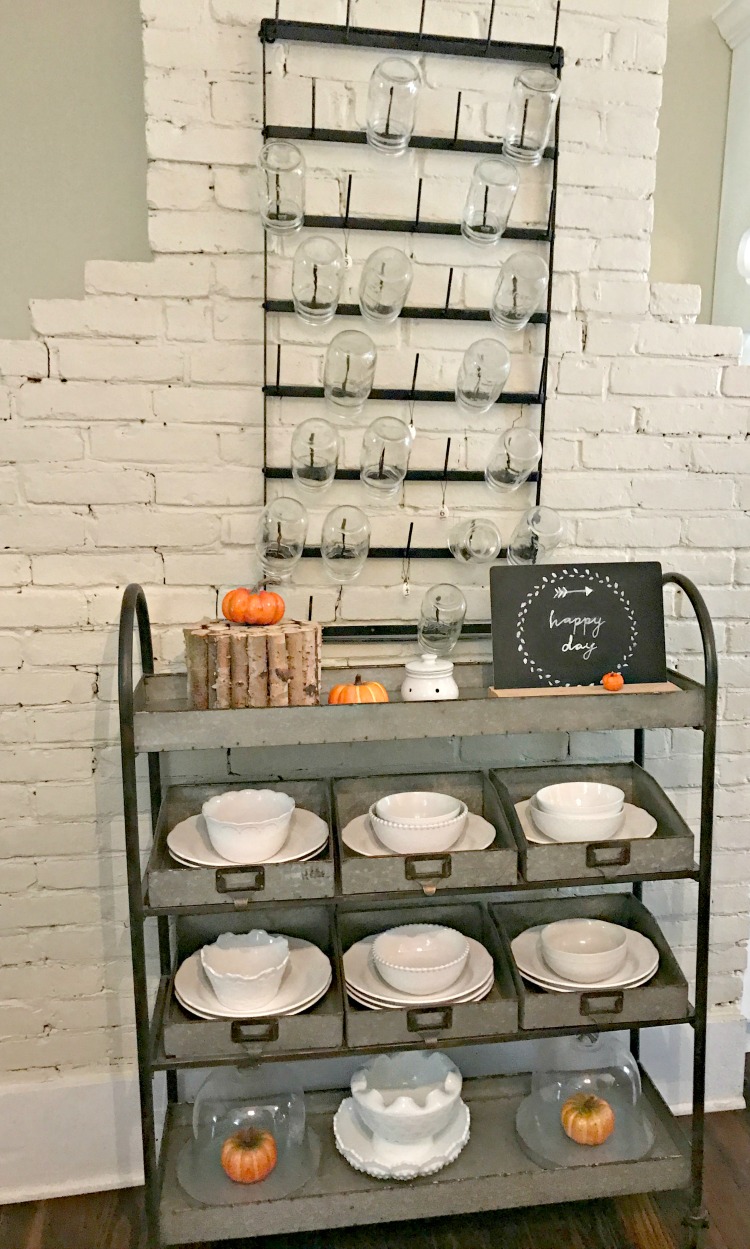 What's a party without food? These Kentucky cookies were the highlight of the table. Maybe some true Kentucky fans would have thought they should have been blue, but turquoise was much more appetizing. And did you notice the strawberry bouquet?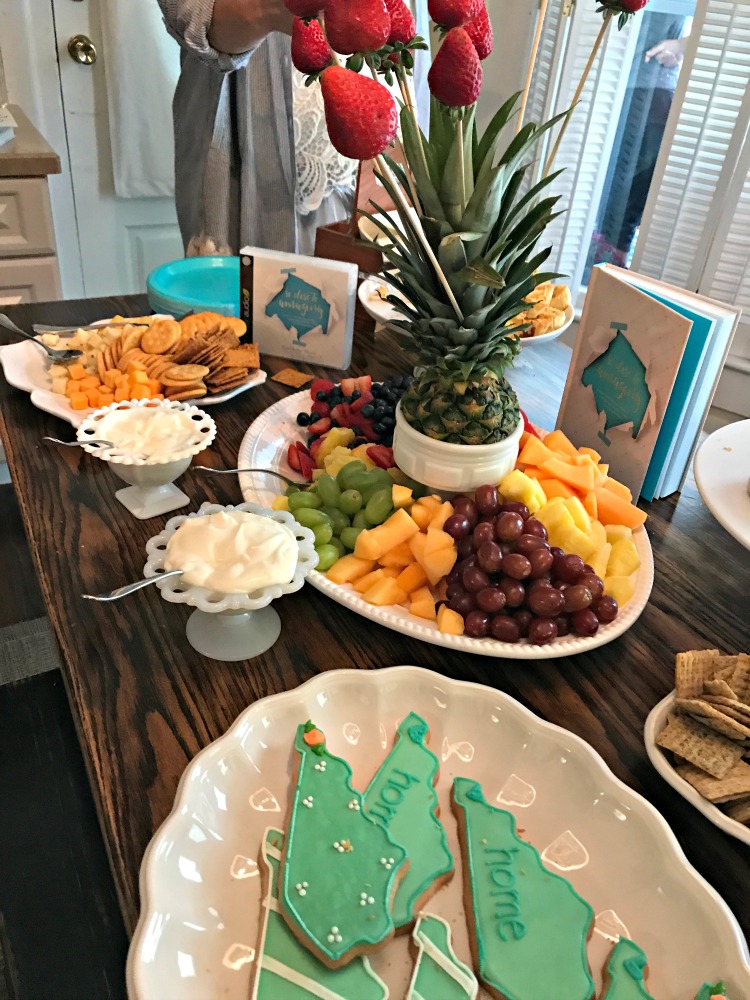 And what hostess doesn't give you a give. KariAnne's sister, Kijsa, was customizing these for each guest.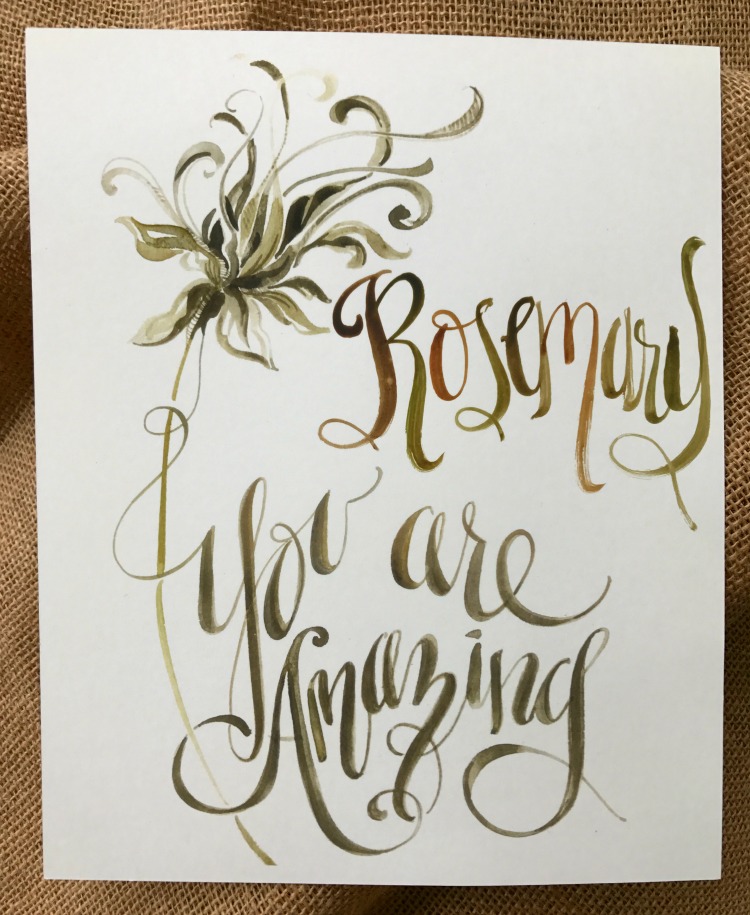 She has her own artist studio, MAKE, in Paducah with classes for anyone in the area.
Overall, what a great day in Kentucky to visit with KariAnne, her husband Denton, blogger friends, and new friends. Another trip to this part of Kentucky will be planned. Watch out KariAnne now that I know where you live.
Congratulations on your best seller. I can't wait to read more.
I've included affiliate links to Amazon for you to find some products easier. I may receive a small commission, but the price is the same for you. It just helps my blog out.
Happy Travels,
Rosemary