If you are visiting Epcot and have only one day to do it, don't fret. One day may not seem like a long time, but if you plan your trip well, you can see a ton of Epcot during the day! While The Magic Kingdom is traditionally a park that takes at least a day or two (if not three) to cover, Epcot can easily be summed up in one day by using these 7 tips for visiting Epcot in one day while working at a pace of your liking! Planning ahead can help make your one day visit to Epcot go more smoothly than you ever thought possible!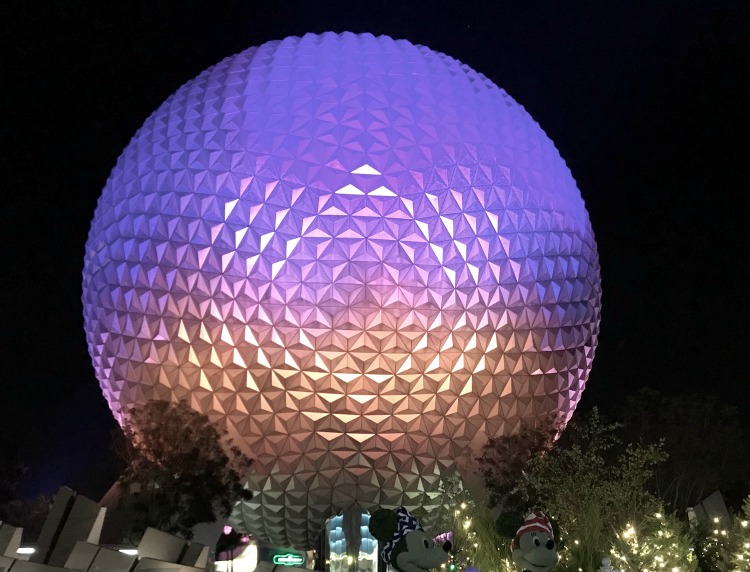 If you are intrigued by suggestions on how you can visit Epcot in one day, here are a few helpful tips on how to make it happen! Not only are these tips for visiting Epcot in one day super helpful, you'll find that they can help you see and enjoy the most you can at Epcot without feeling rushed or frazzled! Sounds like a perfect plan to me!
7 Tips for Visiting Epcot in One Day
Arrive at Epcot as early as possible.
Like most of the Disney parks, getting there at opening can help you make the most of your day. If you are worried that this may be too much for little ones, remember you can always leave and come back if you need to get some breaks or a nap in. As soon as that park opens its doors, you should be there and waiting to get in the gate! The earlier, the better! After all, this is a once in a lifetime trip so why waste any precious time?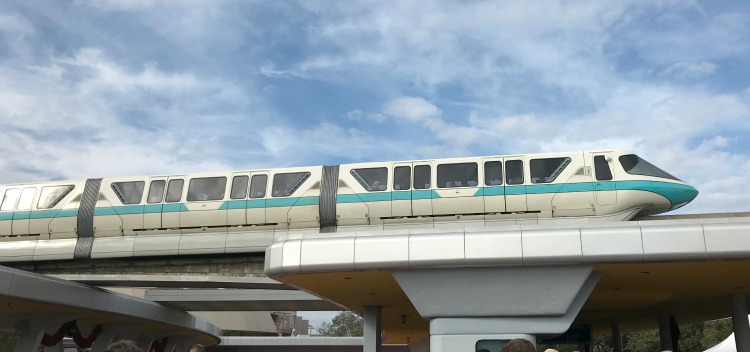 Download the Disney Parks App on your phone before you arrive at Epcot.

Trust me…This app will save you so much time and stress. When you download the Disney Parks app, you can see the wait times for all the rides as well as book your Fast Passes. (which we all know totally rock!) This can help you move through the park more efficiently and have you and your family not spending the majority of their time at Epcot waiting in lines.


Educate yourself about the top 3 Fast Pass Rides.
There are certain Epcot rides that tend to have longer wait times than others. Those are the most popular rides and are the ones you should use your Fast Passes on, if possible! These rides include Soarin', Frozen Ever After, and Test Track. While you may only be able to book one pass for these rides at a time, you should still Fast Pass these experiences since lines can be otherwise long and waste a lot of your day. (Remember, you're only there for a short time so you HAVE to make the most of it!)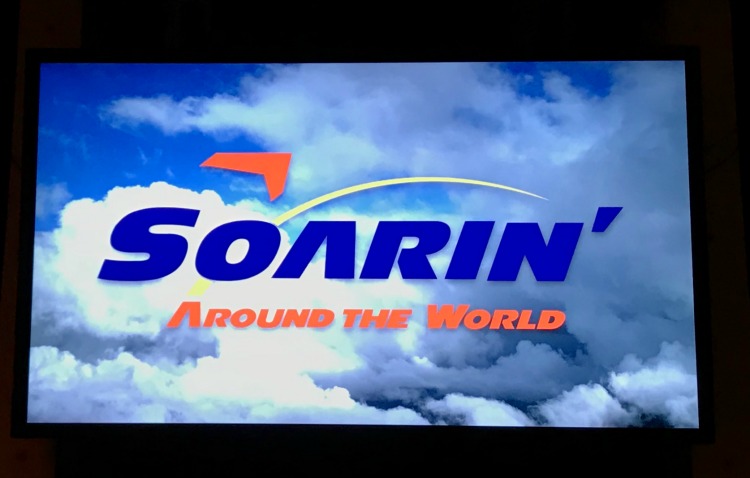 Plan ahead and opt to choose a grab and go meal.
Epcot is known for its tasty food choices, and an abundance of them as well! It's hard to find something that you don't like there, and even their grab and go options are amazing. Grab and go options can save you time since you aren't doing a traditional sit-down service and if you're lucky, they may cost less. If you do decide to sit and enjoy a meal, choose lunch as it will take less time than dinner. (and typically will cost maybe a few bucks cheaper as well!) Also, consider eating a later lunch or earlier dinner when lines may not be as long. You will also find several locations for those sweet treats.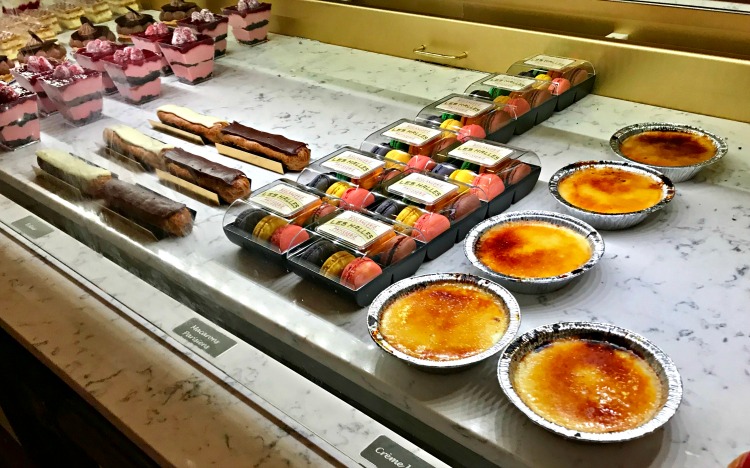 Don't forget to book those reservations!
Booking ahead of time for anything Disney is always recommended! It's one of the most sought-after vacation spots in the world! Should you wish for a traditional dining experience at Epcot, be sure to use the Disney Parks app or go online to book as far in advance as possible. It will save you time and stress on the day of your visit. Many places tend to book up well in advance and standby by options can be lengthy. If you truly are concerned about making the most of your time while visiting Epcot, you may want to skip traditional dining altogether as these experiences can run 60-90 minutes.


Understand that rest will be needed and find out where those rides to relax on are located.
If you feel like you need a break but don't want to take time away from the park, there are a few rides perfect for relaxing! Living on the Land is a nice and slow boat ride accompanied by soft music and beautiful scenery, making it the perfect place to catch your breath. You can also enjoy The American Adventure, which is a presentation that takes place in an air conditioned theatre. After a long and hot morning, what could be better than sitting back and listening to our forefathers discuss notable times in history?


Use your time wisely and knock out a few last "must try" attractions/treats at the end of the night.
Don't forget to end the day with memories that you'll never forget! The IllumiNations Fireworks show is a great way to end your day at Epcot! While you can book Fast Passes for viewing areas, don't concern yourself with that. You can see the fireworks pretty much anywhere in the park. Use this time to catch up on some of the treats you wanted to try as well. The Dole Whip is always popular and a great choice! Grab your snacks or dessert and then find a cozy spot for fireworks. Snuggling up with snacks to watch fireworks sounds like the perfect way to end the day!

Enjoying Epcot in just one day is possible. With a little planning and preparing, you and your family will have an amazing day packed full of fun, family, and togetherness! Try a few of these simple tips and see if they can help organize your time and day at Epcot! And the best tip of all? Have fun!!!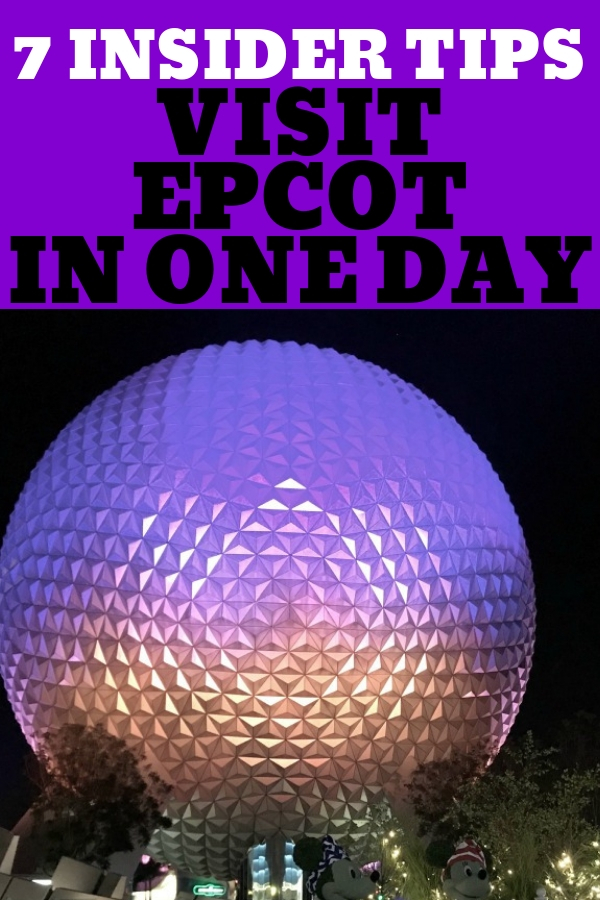 Here's a favorite place to stay outside the park, Wyndham Lake Buena Vista, next to Disney Springs.