These Conversation Heart Treats Not Just For Valentine's Day, but for any day you want a sweet treat. They are the perfect way to celebrate Valentine's Day with those that you love!
How many of you make Pinterest Boards for holidays or recipes? Or follow me?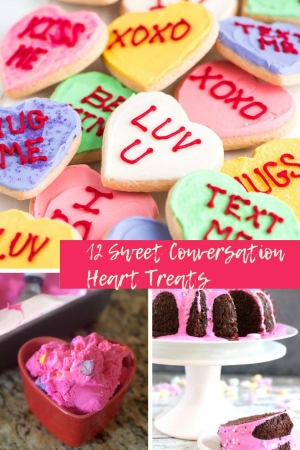 With Valentine's Day literally right around the corner, it's time to start thinking about fun treats that you can make to celebrate the day! I don't know about you, but I literally love this holiday.
It's full of love, friendship, romance…and treats! Who could deny all the pink and red desserts just waiting to be devoured? If my husband knows the way to my heart, it's through great food and dessert options!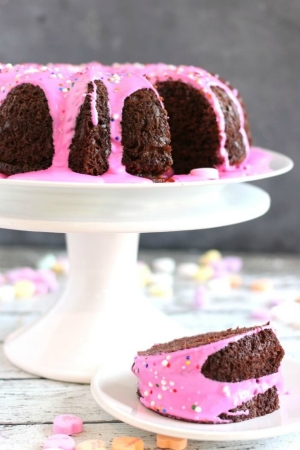 Treat your family and friends this Valentine's Day with these sweet conversation heart treats! Not only are they simple to make, but they're festive and fun as well!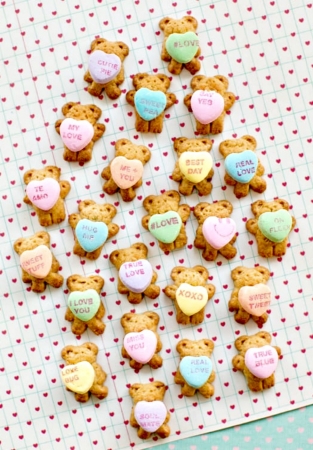 Sweet Conversation Heart Treats
Conversation Heart Cakes by Hungry Happenings
Teddy Bear Cookies with Conversation Heart Messages by Hello Wonderful
Conversation Heart Fudge by Hungry Happenings
Conversation Heart Sugar Cookies by Garnish and Glaze
Conversation Heart Bundt Cake by Mama Loves Food
Conversation Heart Cupcakes by Craft Create Cook
Quick Conversation Heart Cakes by Big Bear's Wife
Conversation Heart Ice Cream by Nerdy Mama
Conversation Heart Brownies by Parscaeli
Conversation Heart Parfaits by Giggles Galore
Rice Krispie Treat Conversation Hearts by Nellie Bellie
Conversation Heart Sugar Cookies by Duct Tape and Denim
And there you have it. With these delicious cookies and cupcake sweet treat recipes, it's certain to be the best Valentine's Day ever!
Take your time and work through these recipes one at a time. They are seriously so delicious and fun that you need to taste test and bake them all.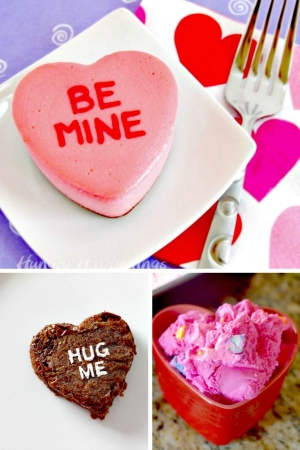 Valentine's Day is the perfect opportunity to make and gift these sweet treats to the ones that you love. If you know someone that possibly doesn't have any type of plans for Valentine's Day, these Conversation Heart treats may make their entire day brighter and full of love!
Do you need a few more dessert or Valentine's Day ideas? Search Valentine's Day on the blog for even more.