UPDATE – Winner has been notified and she is thrilled: Thanks everyone for entering.
Do you ever just look at your craft and art supplies and wonder – how did I get so much. Some of mine is over buying, but I have companies send me things, swag bags from events, and a lot from TV projects which are left over. So it's time for a fall craft supply giveaway.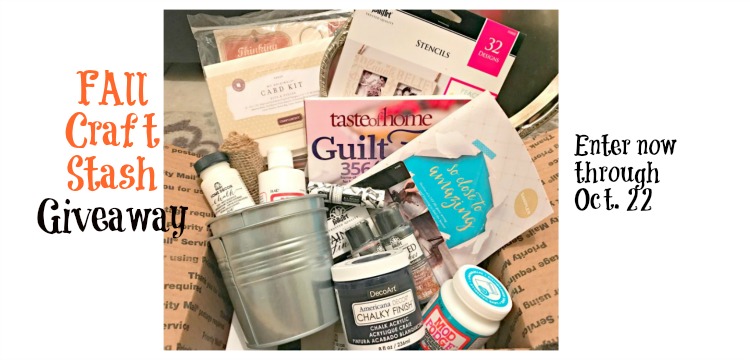 My loss is your gain this month.
I, along with some of my blogging friends, are giving you the chance to get a little Christmas early. Who knows, there might be Fall & Christmas goodies in your box.
My box will include a few of my favorite items I like to use from Ikea and Dollar Tree in my projects, Mod Podge products, several brands of paint samples, stencil, a cookbook (I'm cleaning out my collection), homemade greeting cards, then random stuff to fill the box.
Each box will be different from each blogger friends.
Make sure you do enter for the others too by following their link.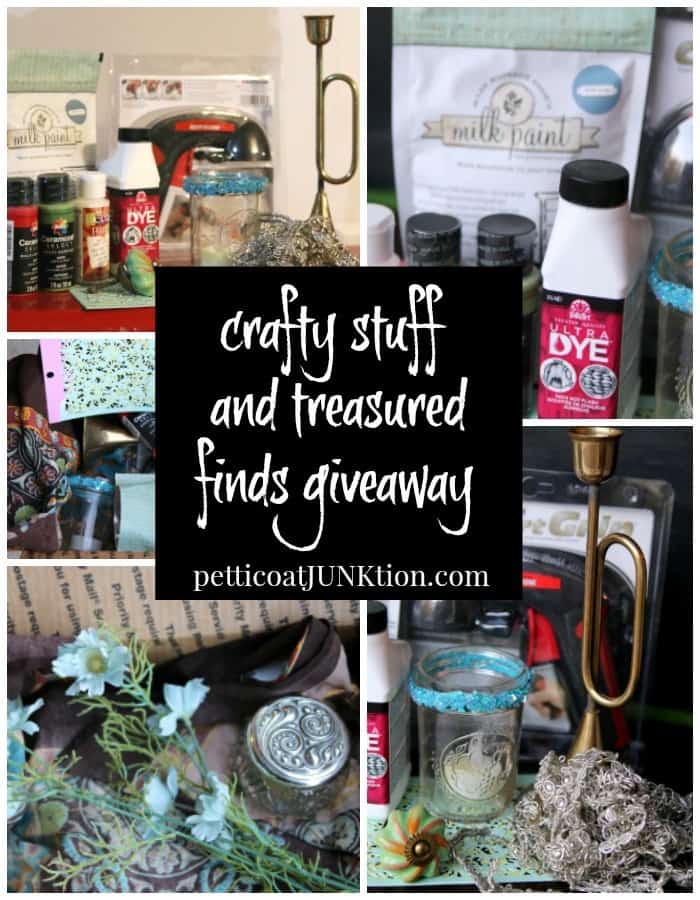 HERE'S HOW TO ENTER MINE
Just answer the question on Rafflecopter below by clicking on "answer a question". Question – Do you decorate for Halloween, Fall, or both?
And there's opportunities for more entries on Rafflecopter.
To have more chances of winning, come back each day and enter until the contest ends.
A few rules for my box only:
Giveaway begins: Sunday October 15, 2017 4:00 am EST
Giveaway ends: Monday, October 22, 2017 1:00 am EST
Just a few rules:
This giveaway is only for residents of the USA, age 18 and older. It ends on Sunday, October 22, 2017 1:00 am EST. You have 48 hours to respond with your mailing address after your email notification. If no response, you forfeit your prize and another winner will be chosen. I cannot be responsible for any prizes in the box which could get damaged during shipping. Thanks for entering. Good luck. I am responsible for the shipping of my package only. It will ship within 48 hours of winner confirmation.
Feel free to share these contests among your crafty friends. And remember to come back daily to enter.
Who wants this box?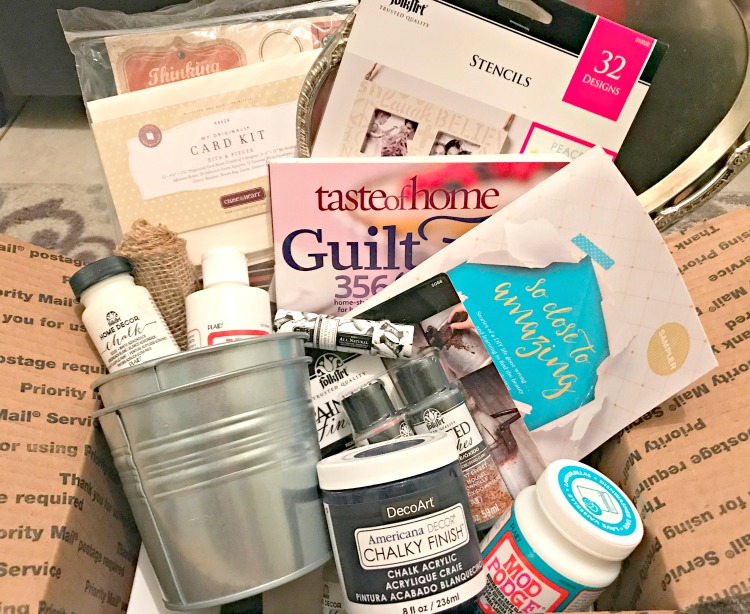 Now head over to Rafflecopter and enter.