20 Adult Cupcakes , Delicious and Boozy
If you're looking for adult cupcakes made with a little bit of booze, you'll love all these delicious recipes! Perfect for anyone over the age of 21!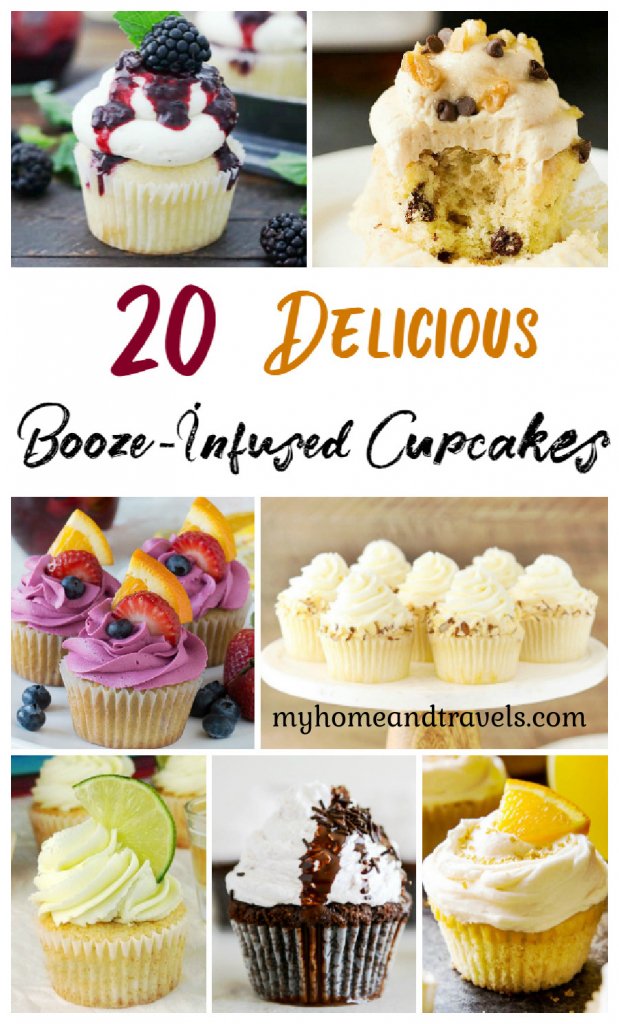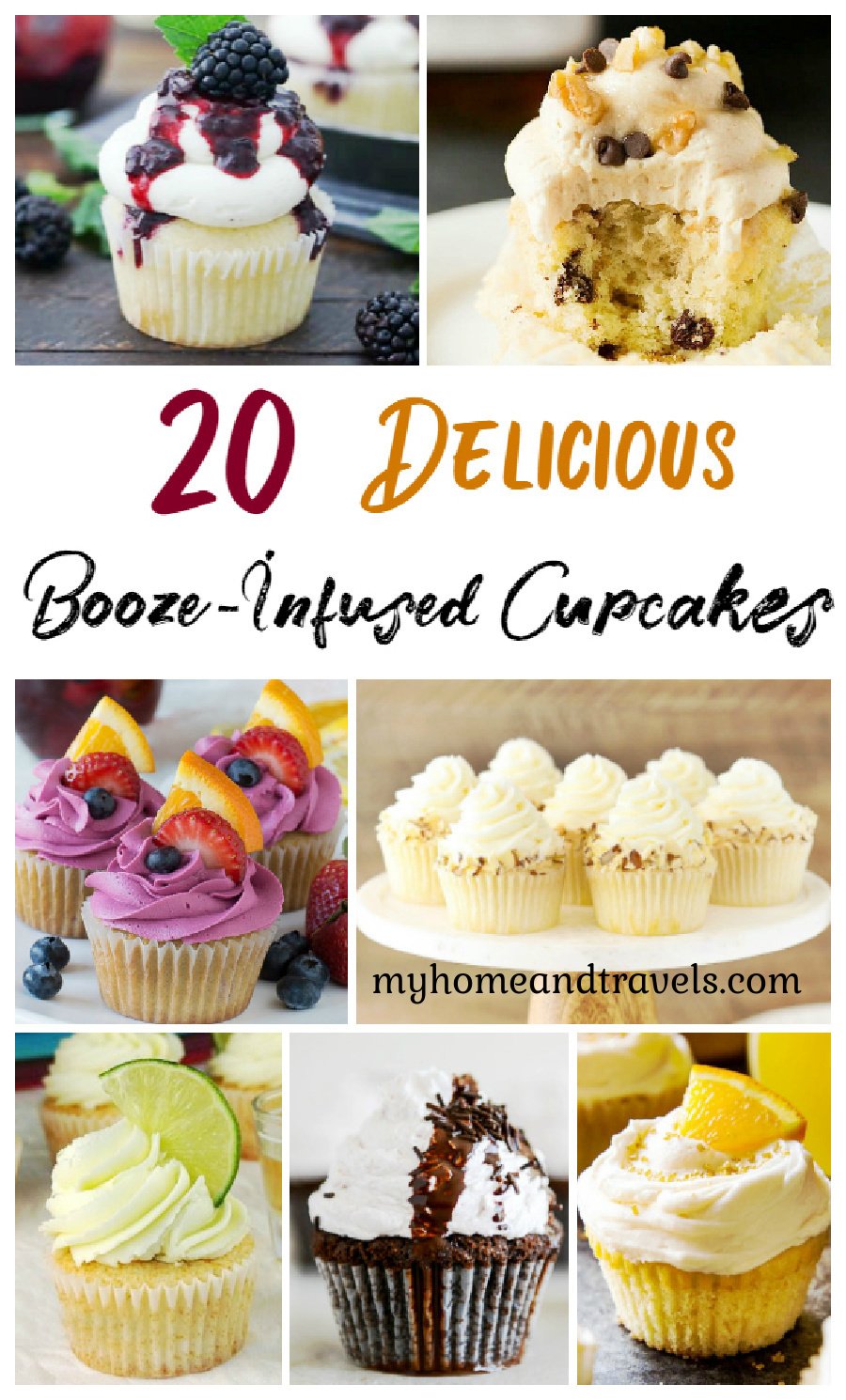 Booze infused cupcakes are a thing. And they are so, so good. While you might like to sit and sip on your cocktail, have you ever thought about sitting and eating it? With these delicious adult cupcake recipes, you can do just that.
Not only do you have the moist and yummy flavor of cupcake, but you have that hint of alcohol as well. And if you can have your alcoholic cupcake and eat it too, why wouldn't you?
Do you taste the alcohol?
That can depend on several factors – what you like and don't like, how much is used, and your taste buds. But remember, the alcohol content is baked out so you aren't getting the actual alcohol, just the great flavor.
20 Adult Cupcakes That Need To Be On Your Radar
Almond Amaretto Cupcakes – Life Love and Sugar
Fresh Squeezed Mimosa Cupcakes – Sally's Baking Addiction
Tequila Sunrise Cupcakes – Love and Olive Oil
Dark Chocolate Fudge Merlot Cupcakes – How Sweet Eats
Margarita Cupcakes – Recipe Girl
Kentucky Derby Pie Cupcakes – Brown Eyed Baker
Champagne Cupcakes – The First Year
Sweet Tea Vodka Cupcakes – We're Not Martha
Whiskey Toffee Chocolate Cupcakes – Beyond Frosting
Gin and Tonic Cupcakes – Sharkett Sisters
Banana Rum Cupcakes – Moments With Mandi
Hard Cider Fireball Cupcakes – If You Give a Blonde a Kitchen
Caramel Chocolate Cognac Cupcakes – Sweet Dea's Cupcakes
Irish Cream Cupcakes – Whisky n Sunshine
Jack and Cherry Coke Cupcakes – Stress Baking
Moscow Mule Cupcakes – Life Love and Sugar
Kahlua Tres Leches Cupcakes – Baking Mischief
Sangria Cupcakes – The First Year
Blackbery Bourbon Smash Cupcakes – Beyond Frosting
Smores Vodka Cupcakes – We're Not Martha
I'm not saying that you should make a batch and eat them all at once. (moderation is key!) BUT, these adult cupcakes are super fun for outdoor gatherings and are really great to share with your over-21 family and friends.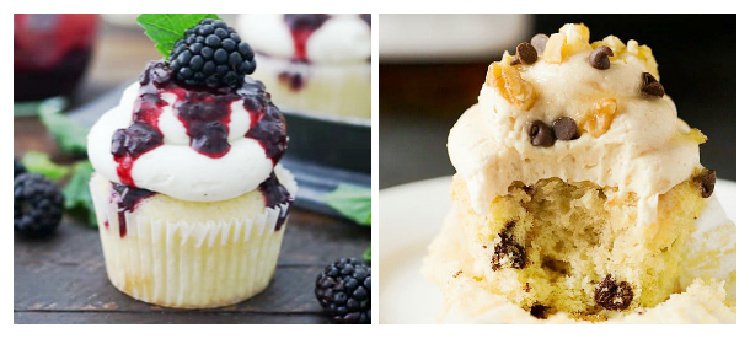 Make up a few and give them out as gifts then watch their eyes light up as you tell them it's got alcohol hidden inside! It's one of the best and most fun surprises, ever!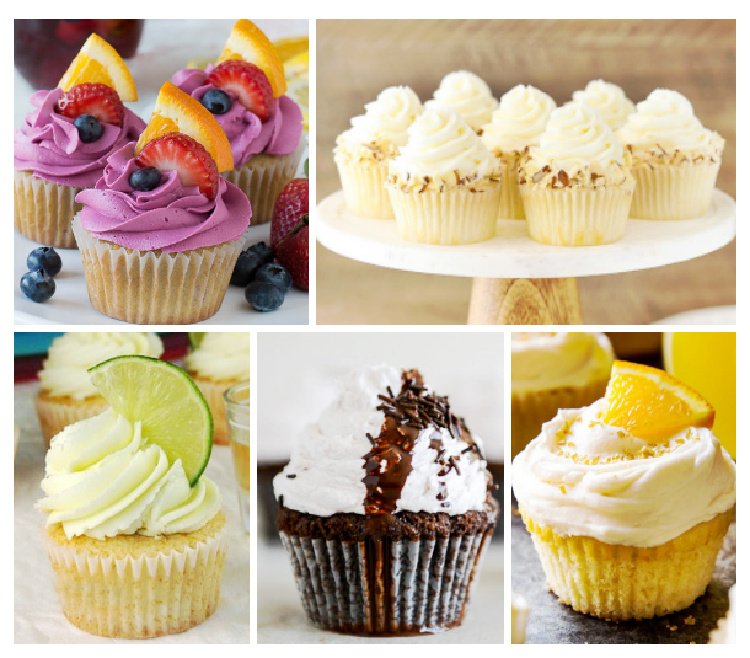 Have you ever had an adult cupcake before?
Some of my favorite flavors are in these cakes.
I've included affiliate links to Amazon for you to find some products easier. I may receive a small commission, but the price is the same for you. It just helps my blog out.
Happy Travels,
Rosemary