Are you looking for some simple weeknight dinner ideas? These Easy Crockpot Chicken Recipes are some of the very best! Using the slow cooker to prep and cook dinner makes the whole day better. There's nothing like coming home at the end of the day and having dinner done and waiting.
Slow cooker meals are also great for feeding a crowd as well. In this list of chicken recipes, you're sure to find something that you love. From garlic chicken to delicious comfort soups, you really can't go wrong.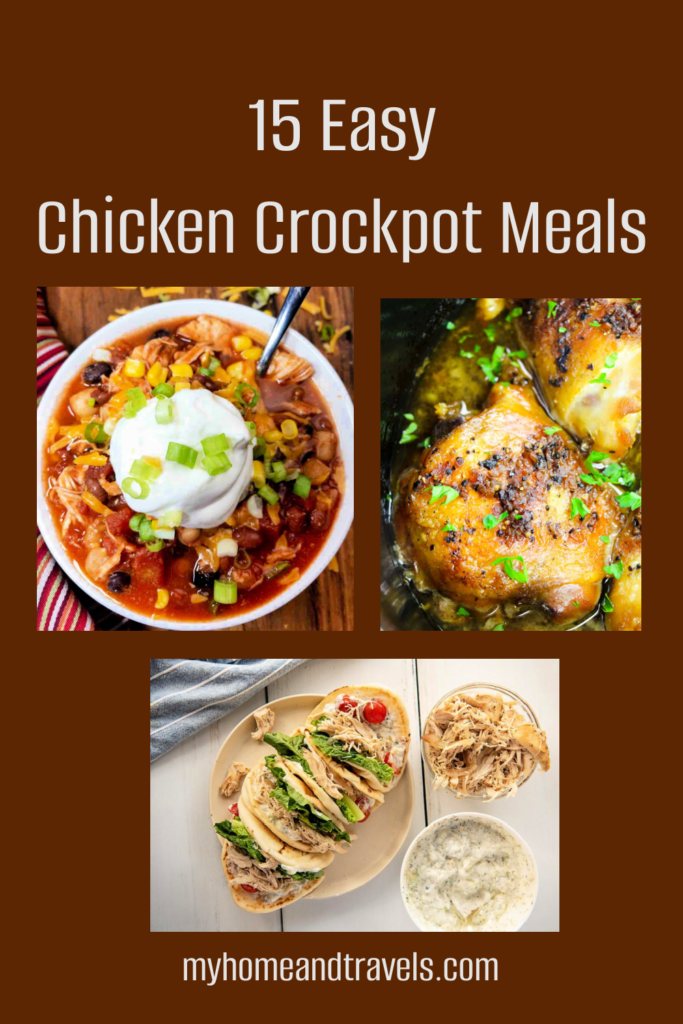 Be sure to check out my 15 Of The Best Slow Cooker Recipes Great For Fall for even more simple crock pot meals and ideas. Actually they are great any time of the year.
15 Easy Crockpot Chicken Recipes
The combination of sweet and savory is what sets this dish apart. Once you add that brown sugar to the mix, your mouth is going to be watering.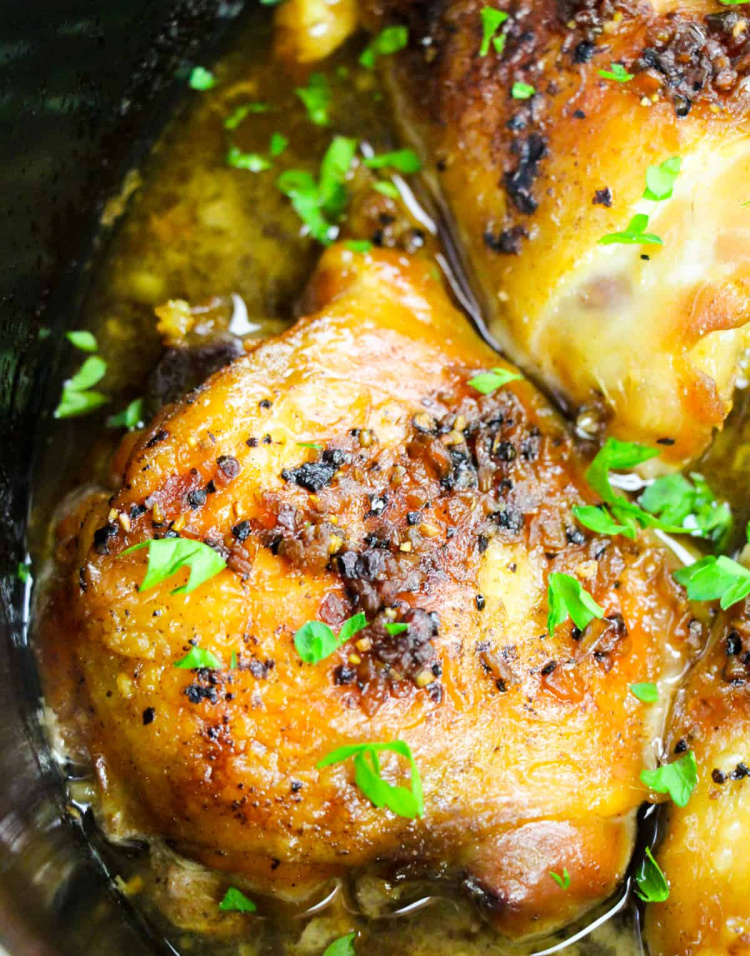 The fun part about this recipe is that it's the perfect texture. I love to pair this with a super soft pretzel bun to really bring it all together nicely.
If you're a gyro fan, it's time to make this dish. The shredded chicken paired with the homemade Tzatziki sauce is out-of-this-world delicious.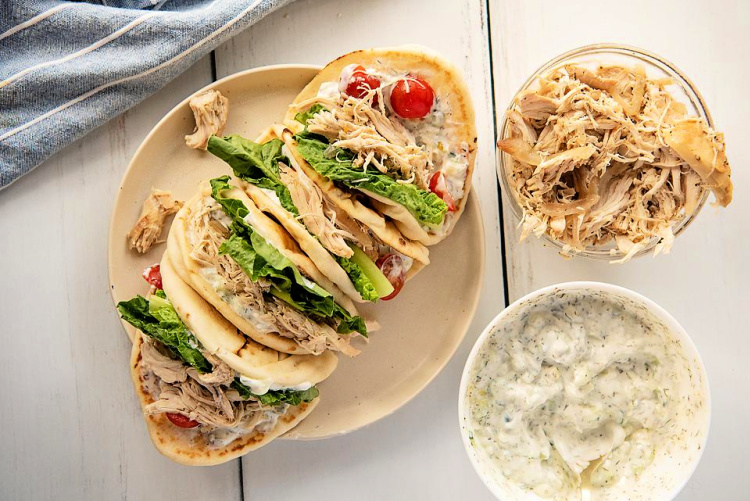 Cooking a whole chicken in the crock pot means that you'll have tender and juicy chicken – and leftovers!
What I love about this simple chicken recipe is that you just need a few easy ingredients to make it. It's one that the entire family is going to love.
The dish is so good – seriously! Once you make it one time, you're going to want to have it over and over again!
I love the teriyaki flavor of this slow-cooker chili. You can easily add some diced onions or fresh chives for some added flavor, too.
A hot bowl of chicken chili during the winter months screams comfort food! This recipe is a little bit healthier than other chilis, which is what I love about it.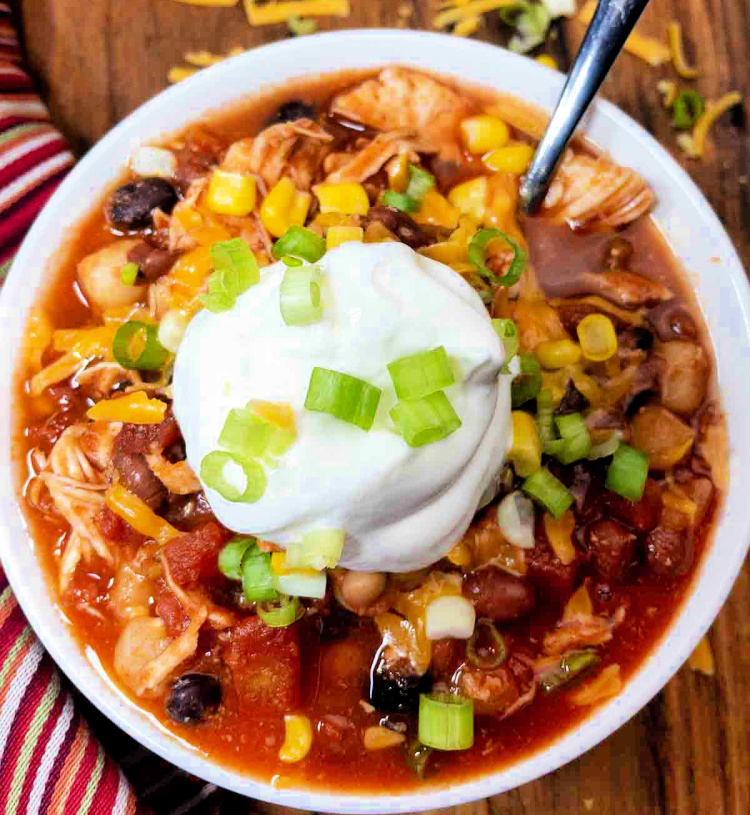 More cheese, please! Chicken, cheese, and Rotel make up this tasty chicken dish! Perfect for a simple and quick meal.
BEST Slow Cooker Honey Garlic Chicken
There's no denying the delicious honey flavoring with this chicken. It gives a sweet and sticky flavor and texture, paired with tender and juicy chicken bites. Seriously – it's the perfect dinner.
Do you dream of making dumplings and chicken like Grandma used to make? This might be the recipe that you've been looking for!
Holy moly, this is a good one! Fill up your bowl with this yummy chicken noodle soup that is sure to "wow" everyone from their very first bite.
Burritos are the perfect hearty and filling weeknight meal. Who knew that they were so simple to make in the slow cooker?!
This is the perfect way to make a yummy recipe and add some extra vegetables to your bites!
When you can make the chicken and stuffing together in the crockpot, it's an amazing way to save time and effort while creating a huge dinner hit!
As you can see, any of these simple chicken recipes in the slow cooker are going to be a great choice. Choose what you're craving for the day, add the ingredients, and then let the slow cooker take over and make dinner. It's as simple as that!