Carrots was one of those vegetables we only had when Mom made a Pot Roast, but over the years I have started to love carrots with many meals. Making these Air Fryer Carrots gives you a flavorful side dish or snack.
Want to make these even easier, buy the baby carrots. Did you know they really aren't baby carrots, just carrots cut down in size. But still delicious and no peeling or chopping.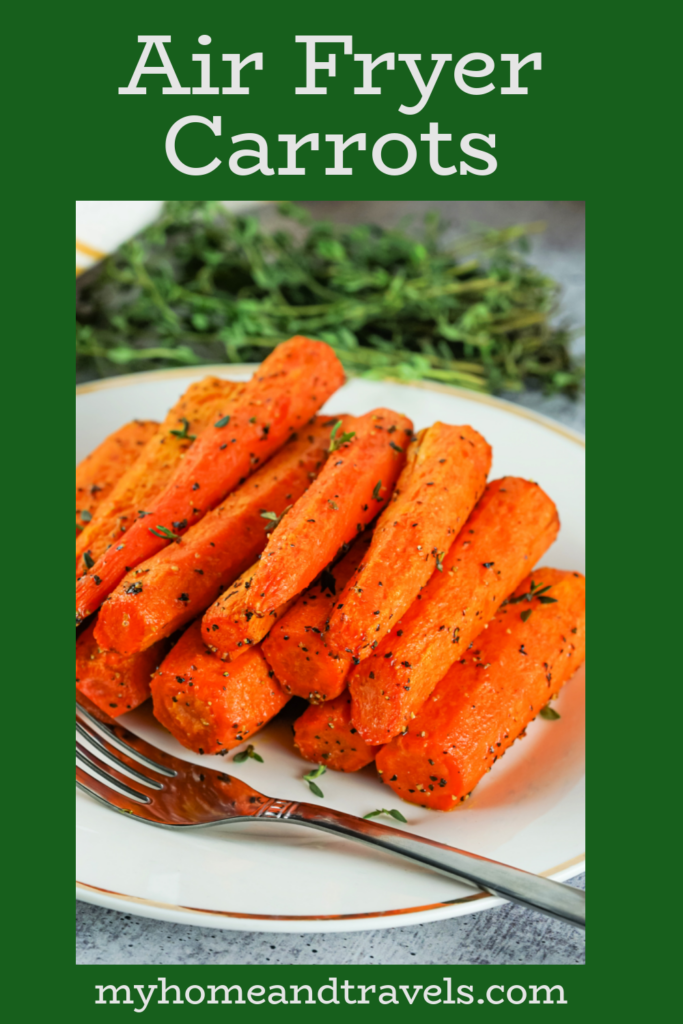 Think about these carrots as a great side dish for your Easter Dinner.
What you need to make Air Fryer Carrots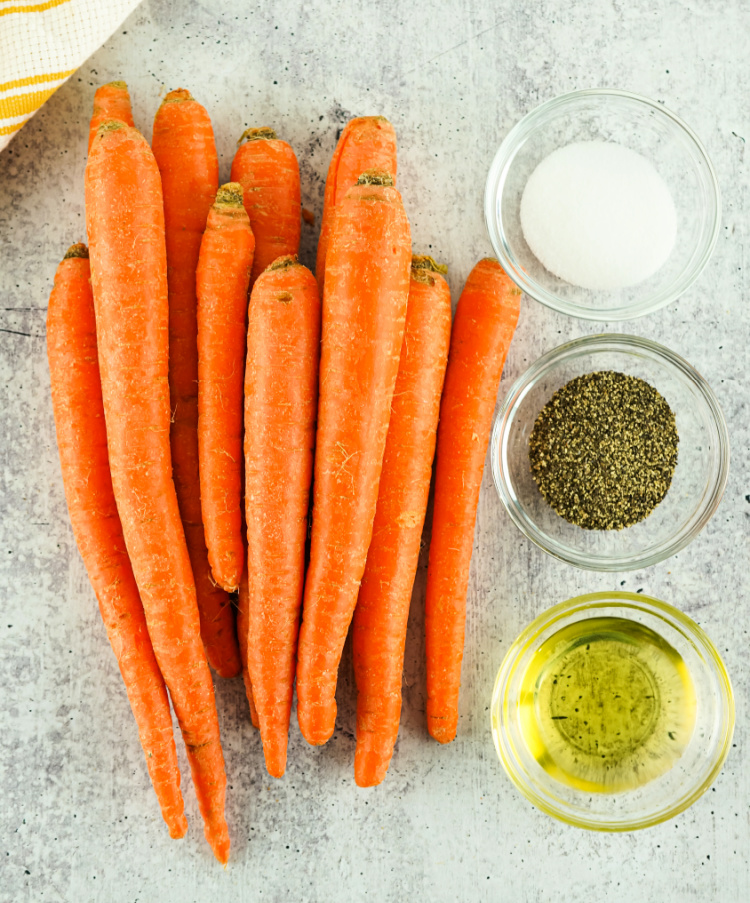 8 – 12 carrots
2 Tablespoon Olive Oil
1 Tablespoon Black Pepper – or to taste
½ teaspoon salt – or to taste
Use a 4 qt. or larger air fryer. If yours is smaller, cook in smaller batches.
How to make Air Fryer Carrots
Wash carrots. I like a handy scrub brush (see below) for veggies.
Chop off the ends and peel.
Cut the carrots in half – maybe quarters depending on size of carrots.
Combine olive oil, salt and pepper in a large bowl.
Add carrots and toss.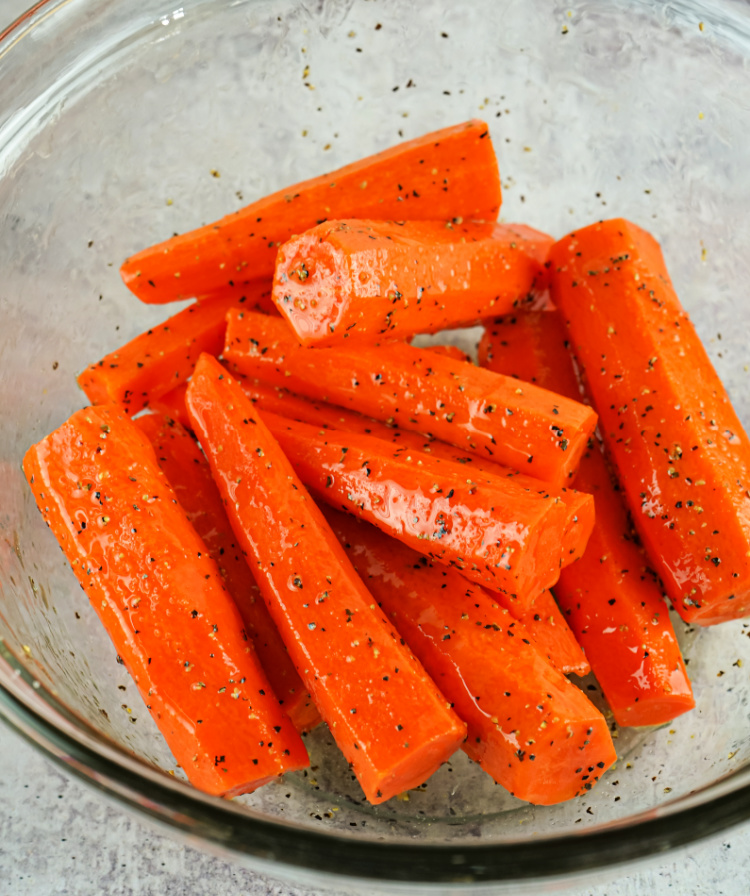 Place carrots in air fryer basket, leaving a bit of space between each.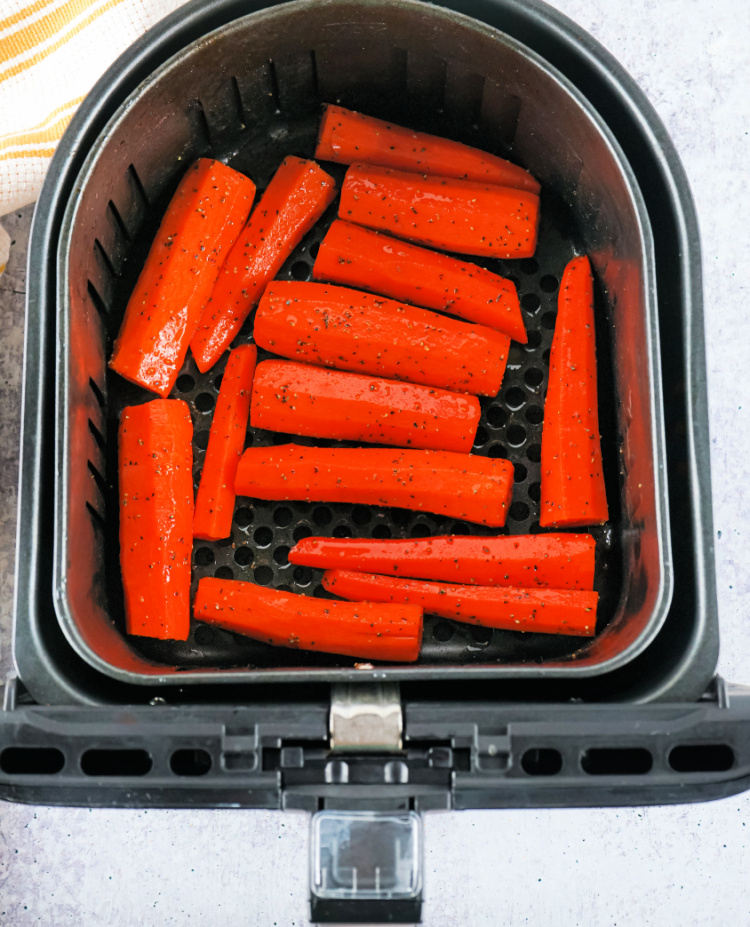 Cook at 400 for 10 – 12 minutes, tossing them halfway through cooking time.
Serve.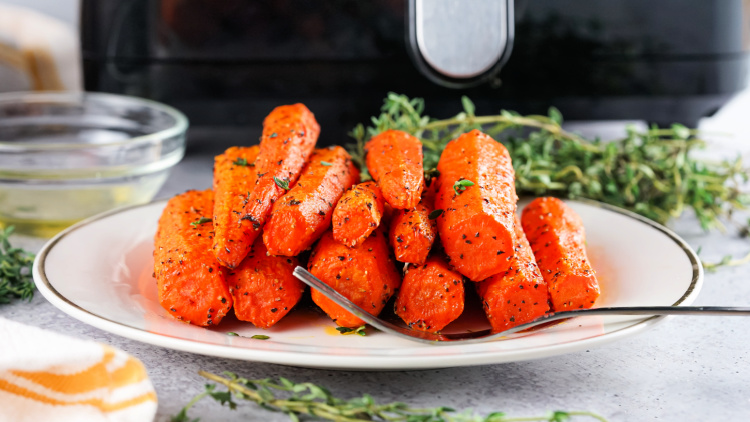 Hints for making Air Fryer Carrots:
If you want a little more flavor, consider adding a few dried herbs to the topping such as Thyme, Oregano, or Rosemary. This is to your taste, but about 1/2 tsp each, is a great combination.
The suggested time, should give you fork tender carrots, but you can adjust the time if you want them crunchier, or a little more cooked.
If using baby carrots, adjust your time down by 3 – 4 minutes. Again, you want most of the carrots in uniform size for even cooking.
Do you have to peel the carrots? Not really but wash and scrub well. I do find the seasonings absorb better when peeled.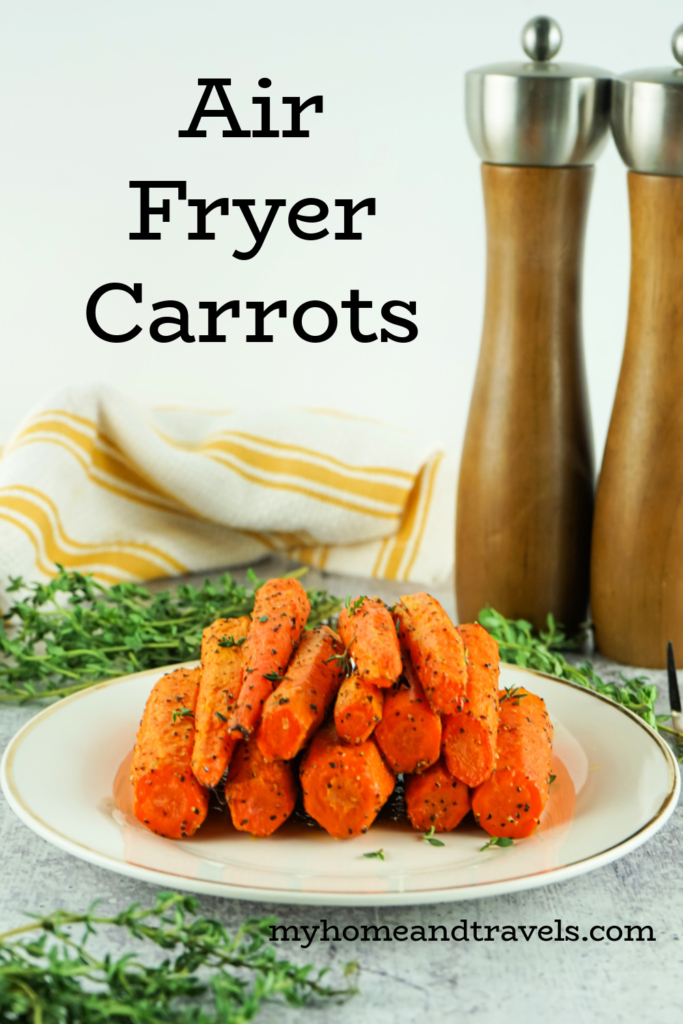 Need a couple more Air Fryer recipe?
DELICIOUS AIR FRYER ROASTED POTATOES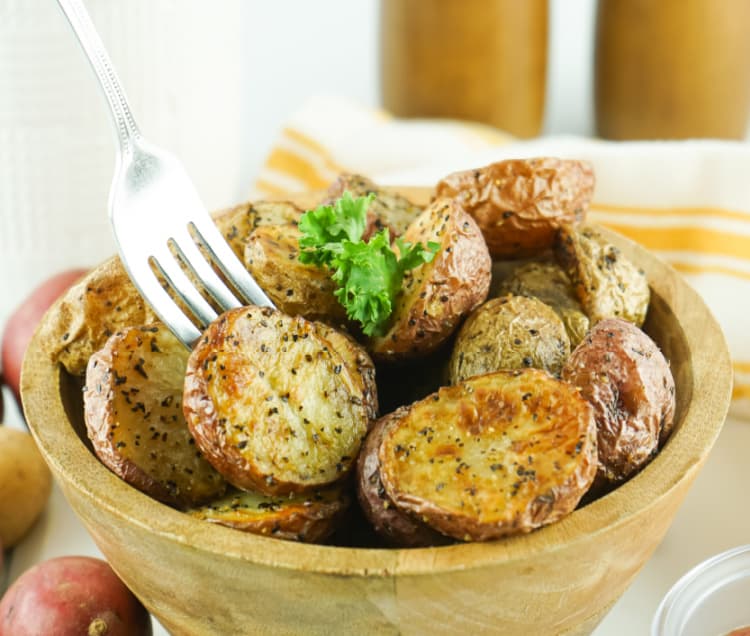 HOW TO MAKE BOILED EGGS IN AIR FRYER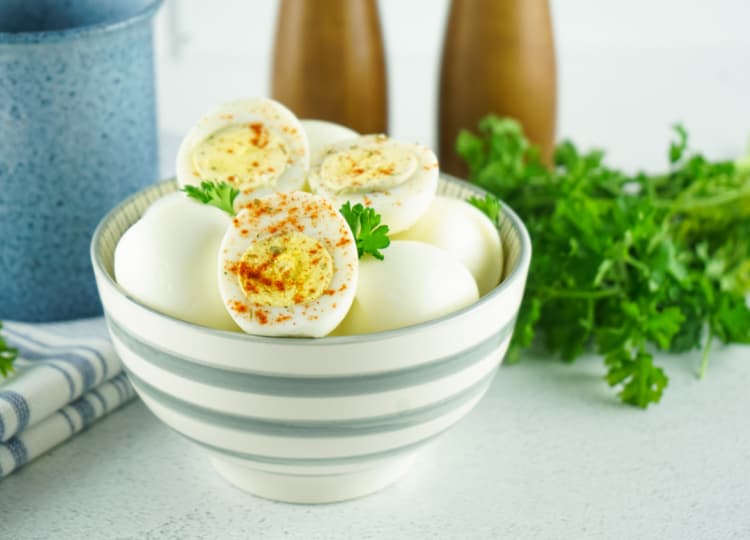 A few favorite items from Amazon. I do receive a small commission from each sales, but it doesn't change your price. See my disclosure HERE.
I've included affiliate links to Amazon for you to find some products easier. I may receive a small commission, but the price is the same for you. It just helps my blog out.
Happy Travels,
Rosemary