Staying at The Bristol Hotel – Bristol, Virginia
When visiting Bristol, Virginia, staying at The Bristol Hotel has the feel of a big city luxury hotel. But you have the Southern Hospitality of a small town and the mountains in the background in this boutique hotel. Step out at the LUMAC Rooftop Bar for a view of the city, including the famous Bristol VA – TENN sign, for those mountain views and sunsets. Thank you to The Bristol Hotel for our stay. #hosted
The original building was built in 1925 known as Reynolds Arcade, built by heirs to the tobacco mogul R. J. Reynolds. Later it was known as Executive Plaza, a prominent office building. Many of the Classical Revival Style elements remain.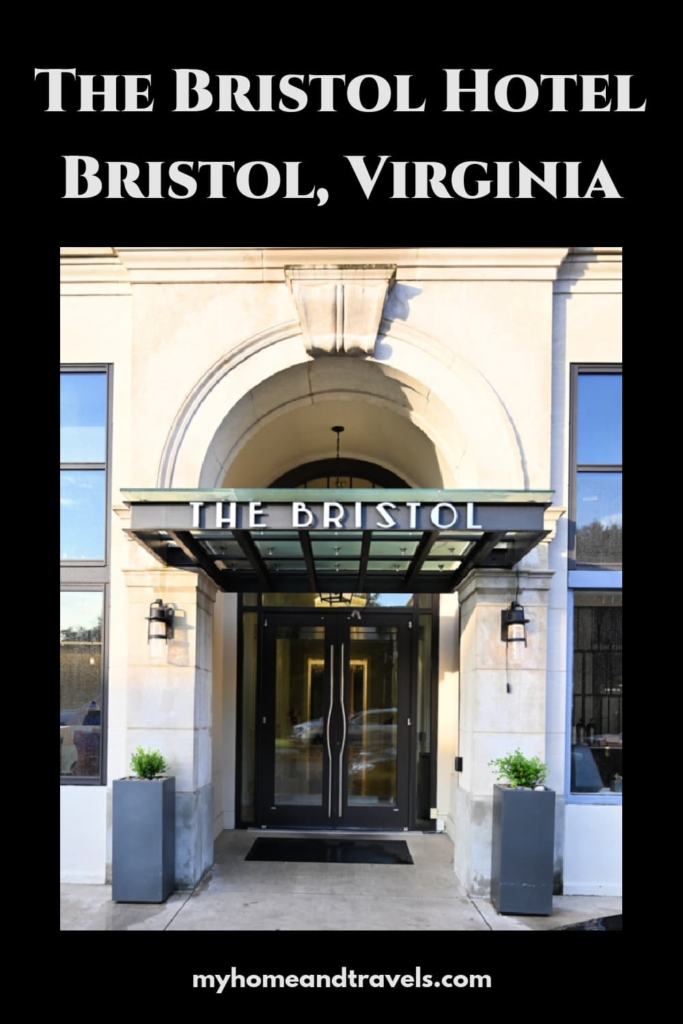 The Bristol Hotel opened in 2018, managed by Charlestowne Hotels. I can't wait to check out other Charlestowne Hotels in the future during my travels.
Luxurious Suites
Upon check in, we were thrilled with The Great Place to Live Suite. I said if I had a kitchen, I could live there, it was so spacious.
Spacious Bedroom
I love the logo on the pillow for The Bristol Hotel.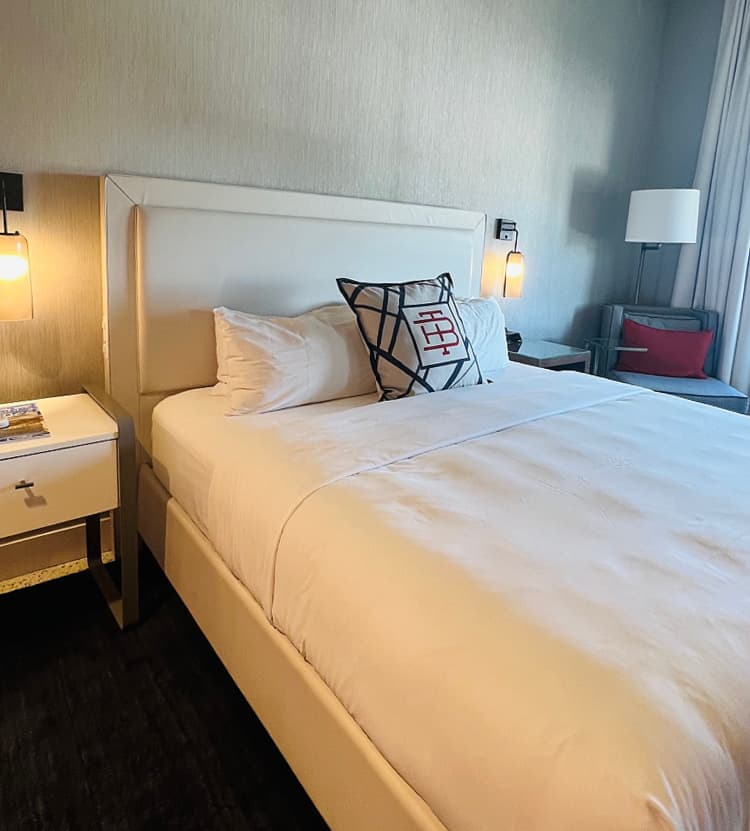 A Large Work Area and Closet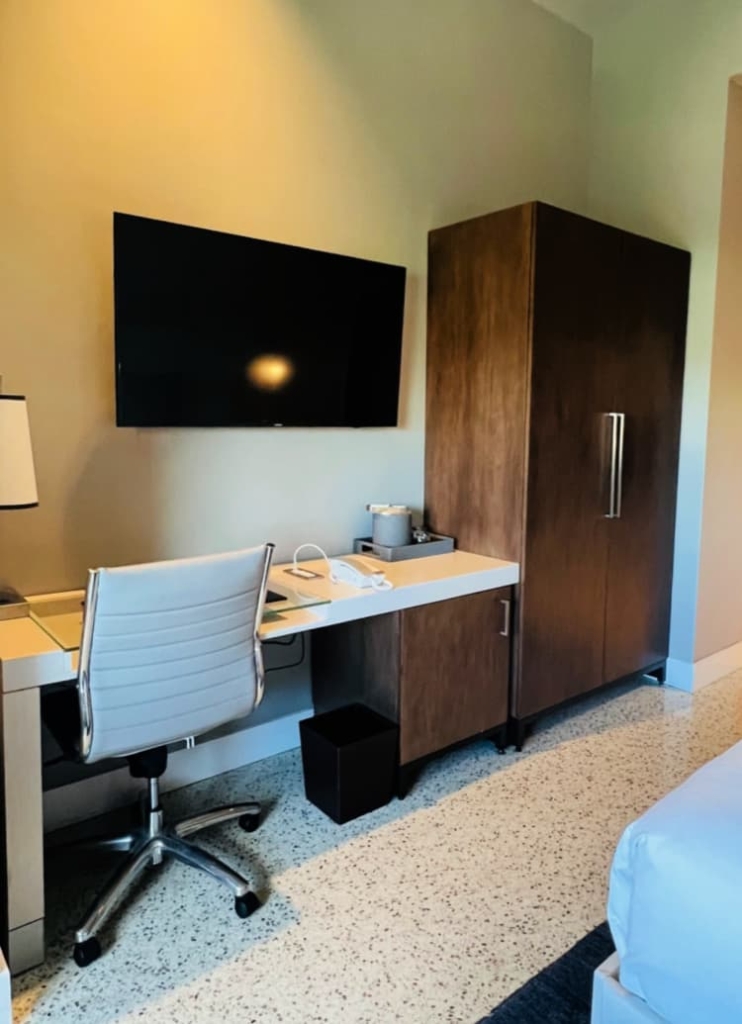 A Gorgeous, and Large, Bathroom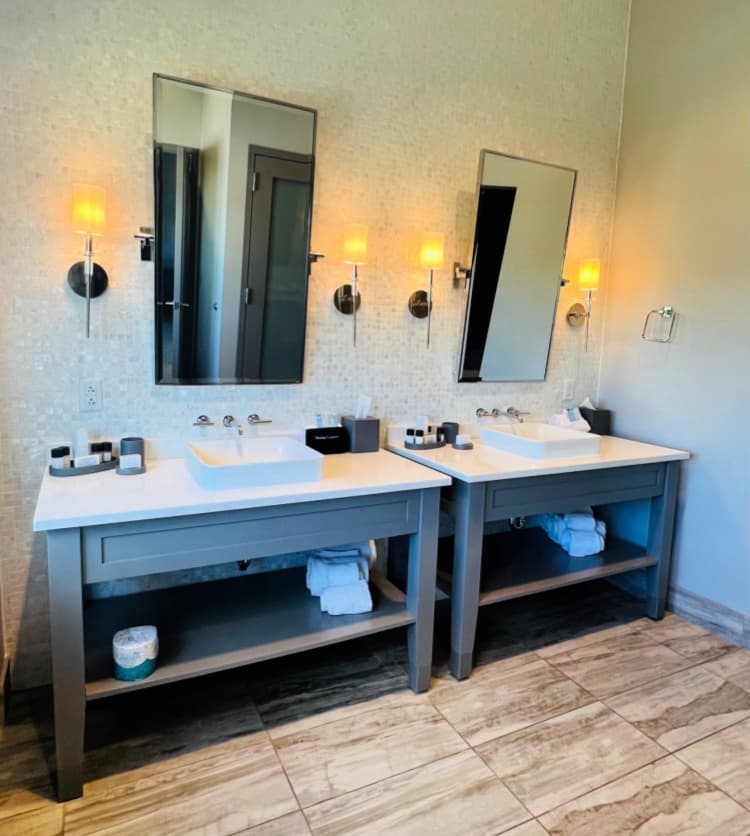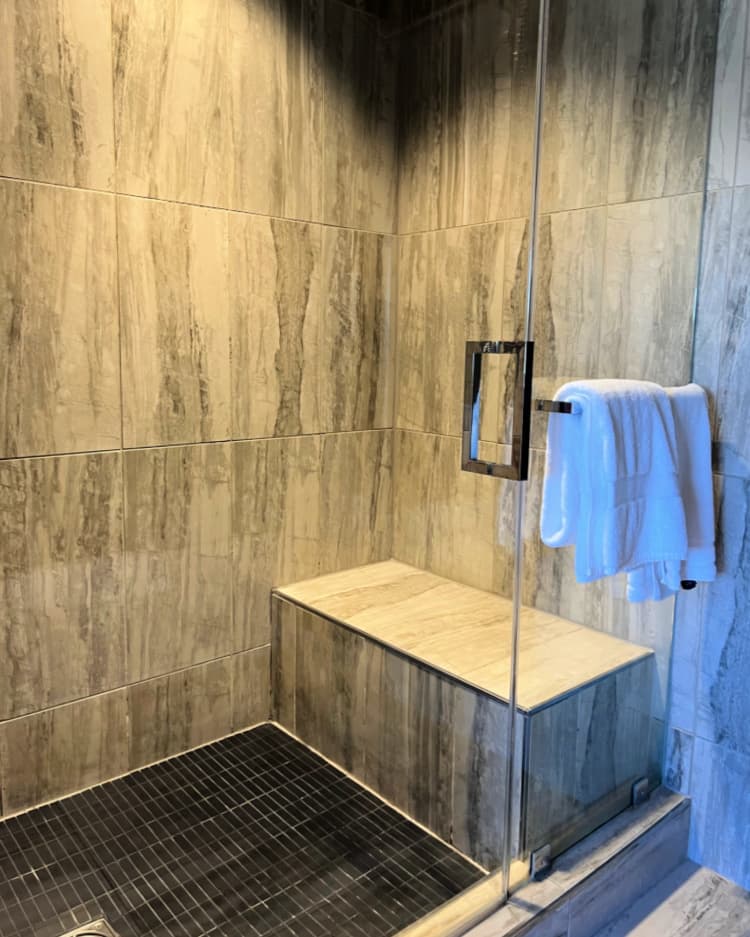 Kind of funny story about this shower, no knobs to be found and I finally figured out it was run by a panel on the wall. At least I didn't have to call the front desk as I've heard many guests do.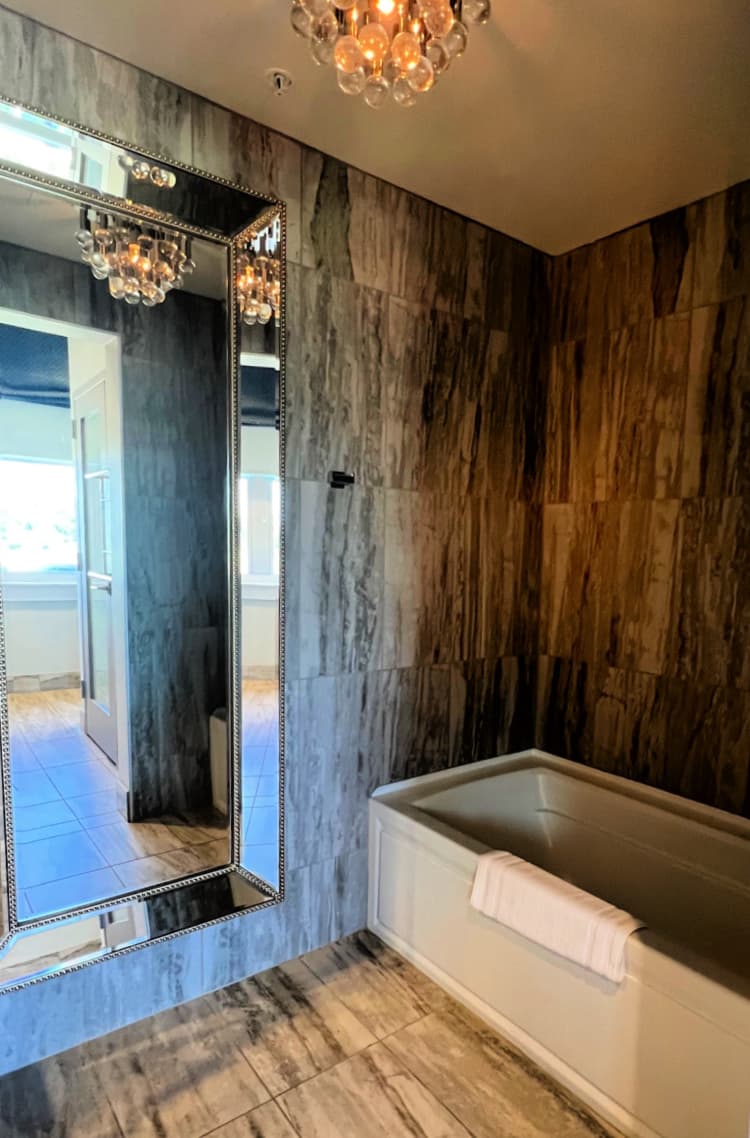 What a gorgeous mirror!
Separate Living Room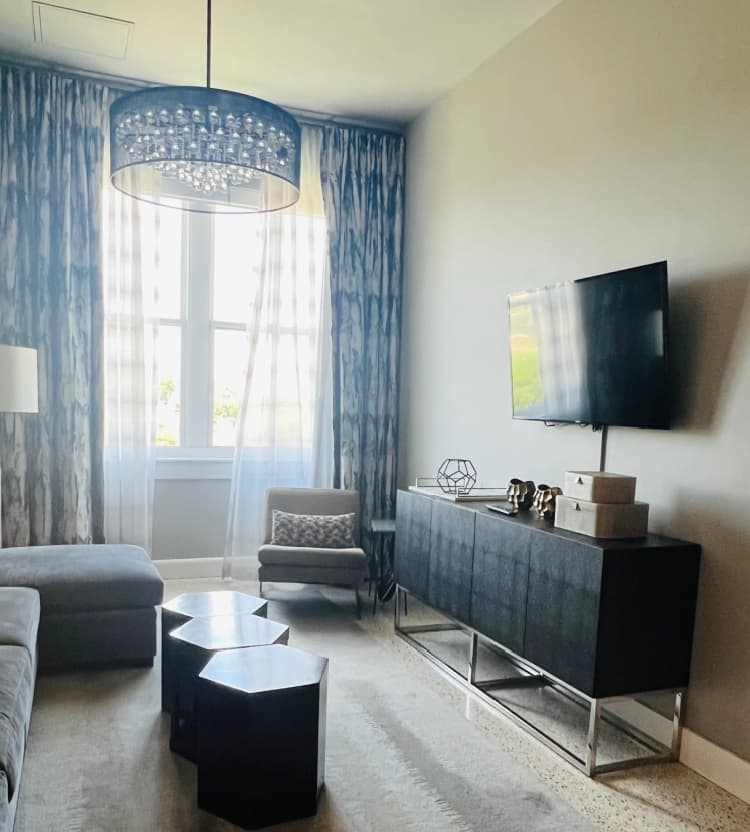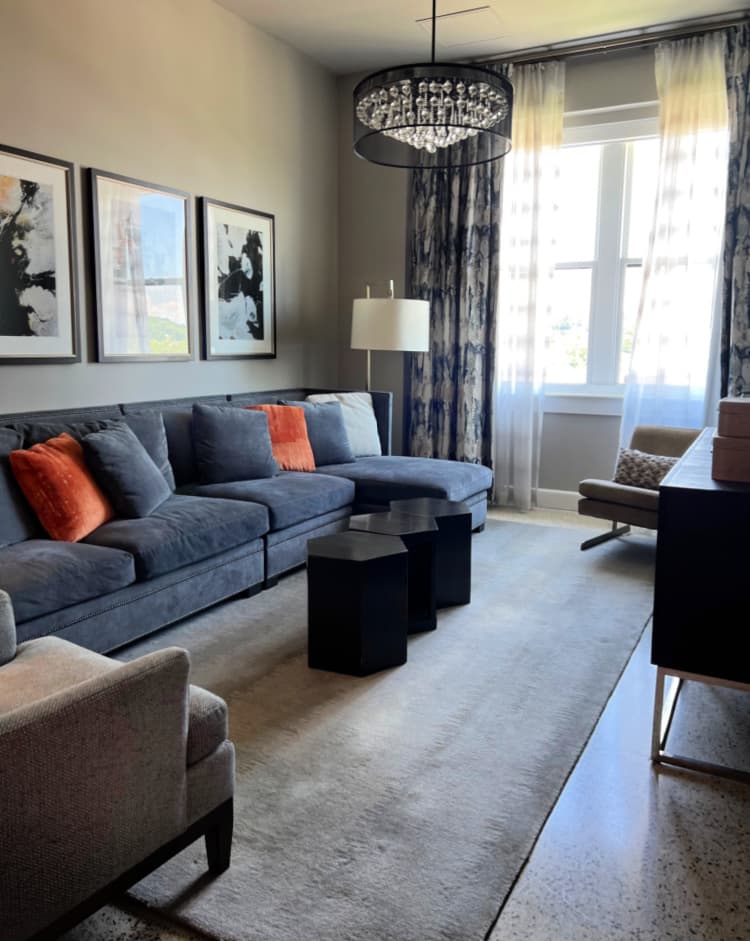 A Second Bathroom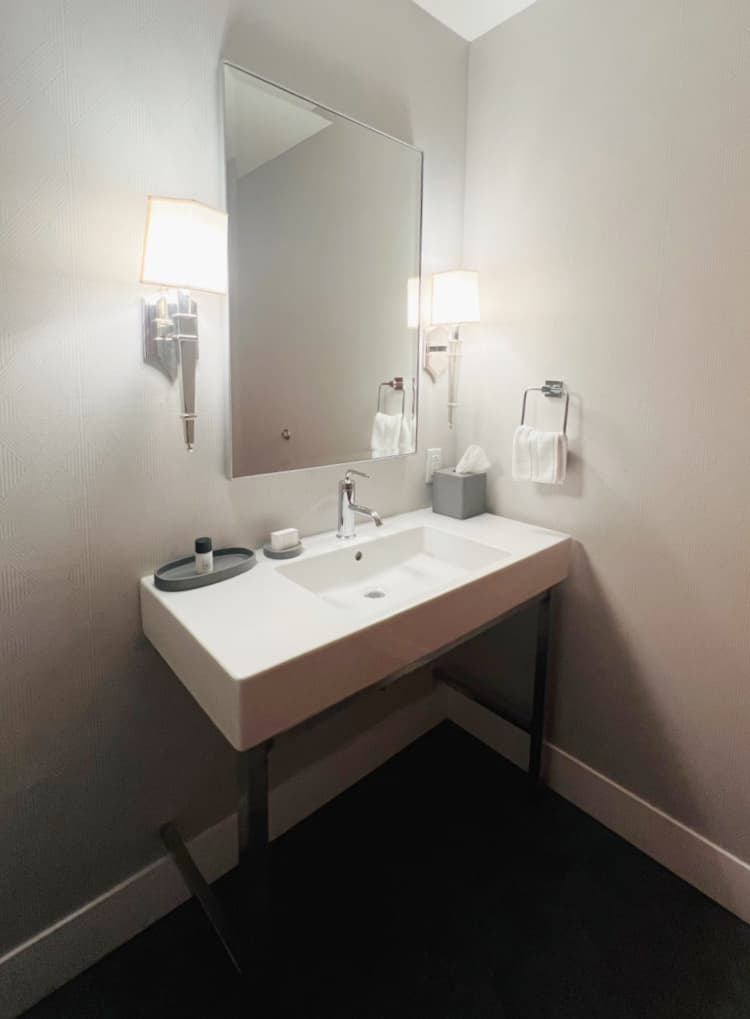 Coffee Bar Cart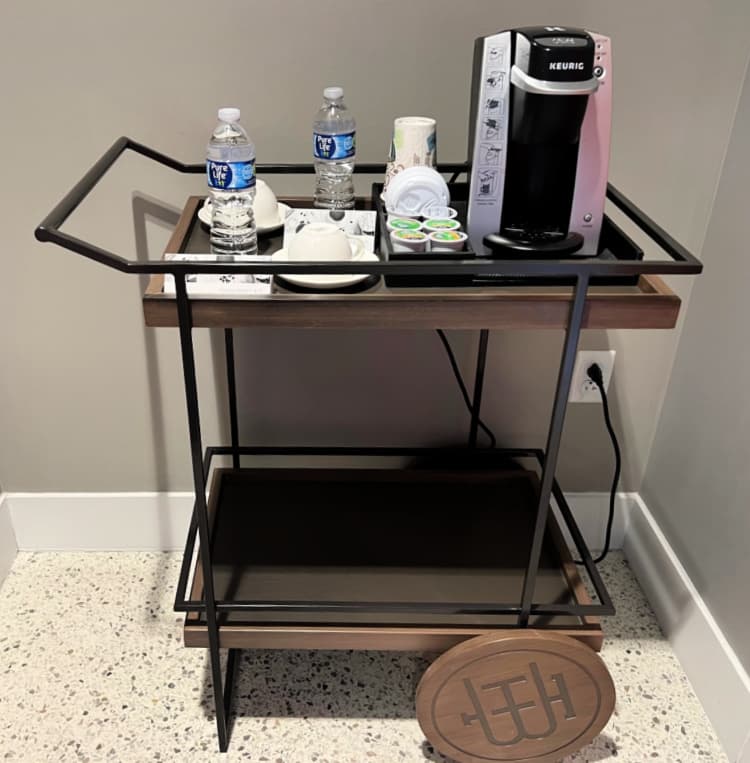 A Great View of Bristol Veterans Memorial and Park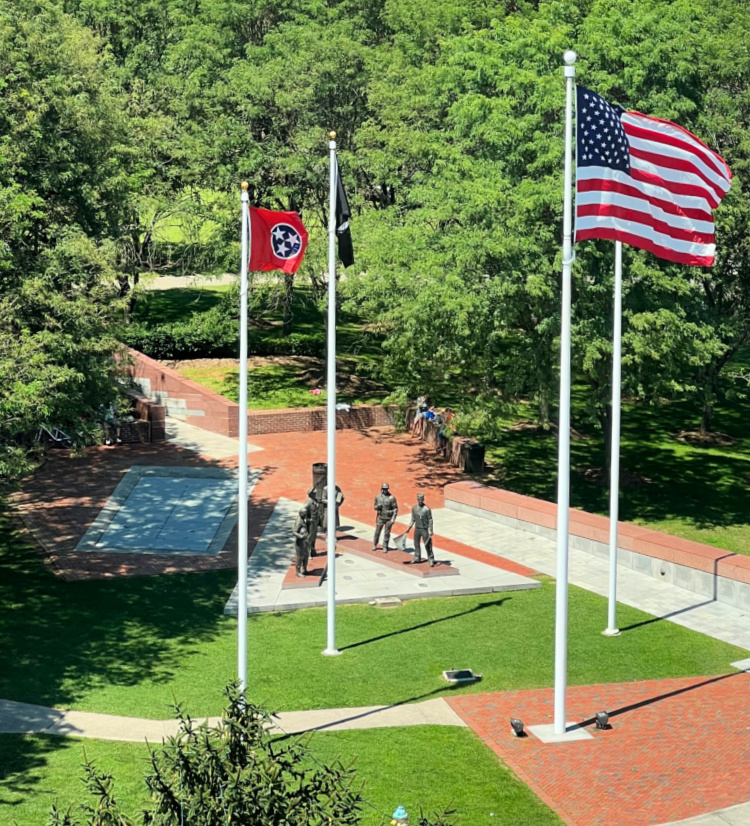 Beautiful Lobby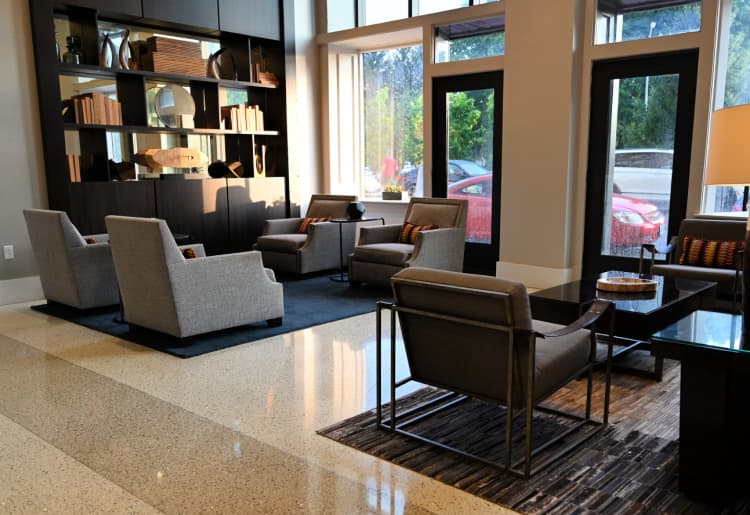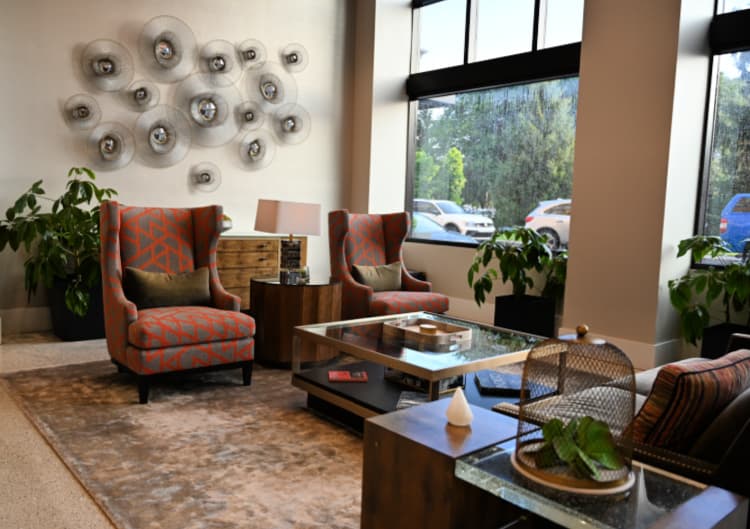 Coffee Bar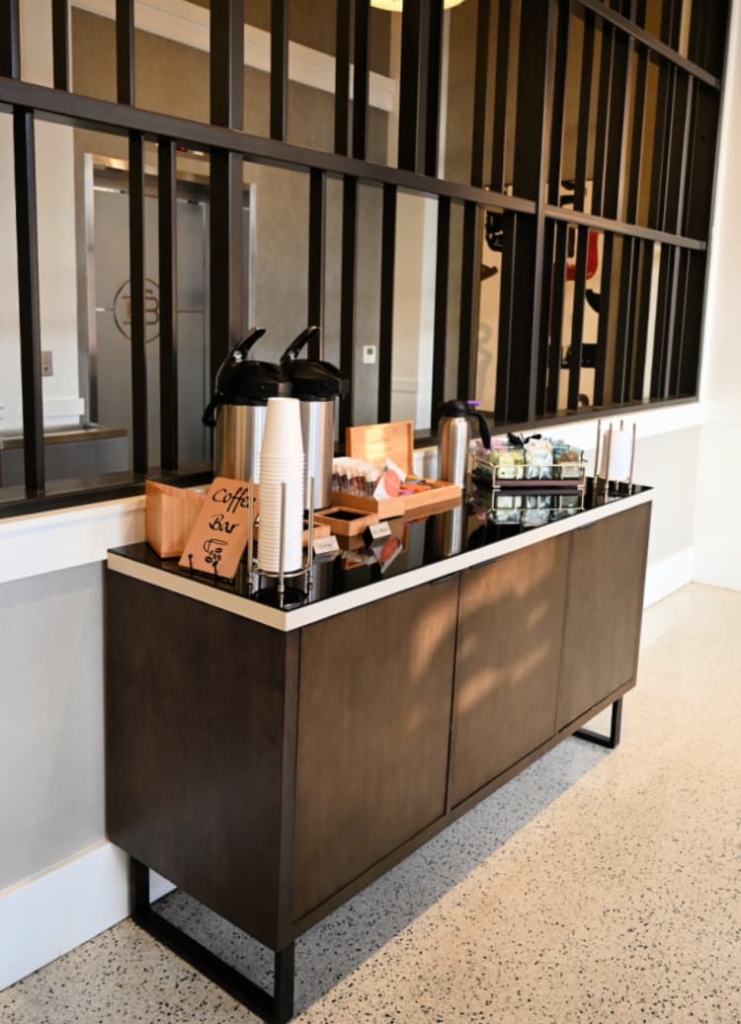 The Carpet
The names of surrounding areas are printed on the carpets. This was unusual and my first time to see this in a hotel.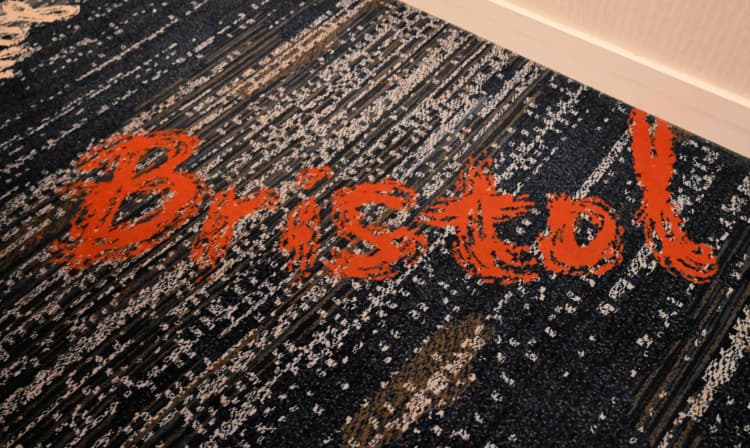 Do you get where I could live here? Don't you want to make a trip to The Bristol Hotel now?
Vivian's Table
I love how so many hotels have wonderful restaurants, offering a variety of food at reasonable prices. Sometimes you are so tired, you don't want to have to search for a place to eat. Time is sometimes an issue as well and it's great when you can stop off in the hotel for a meal or drink.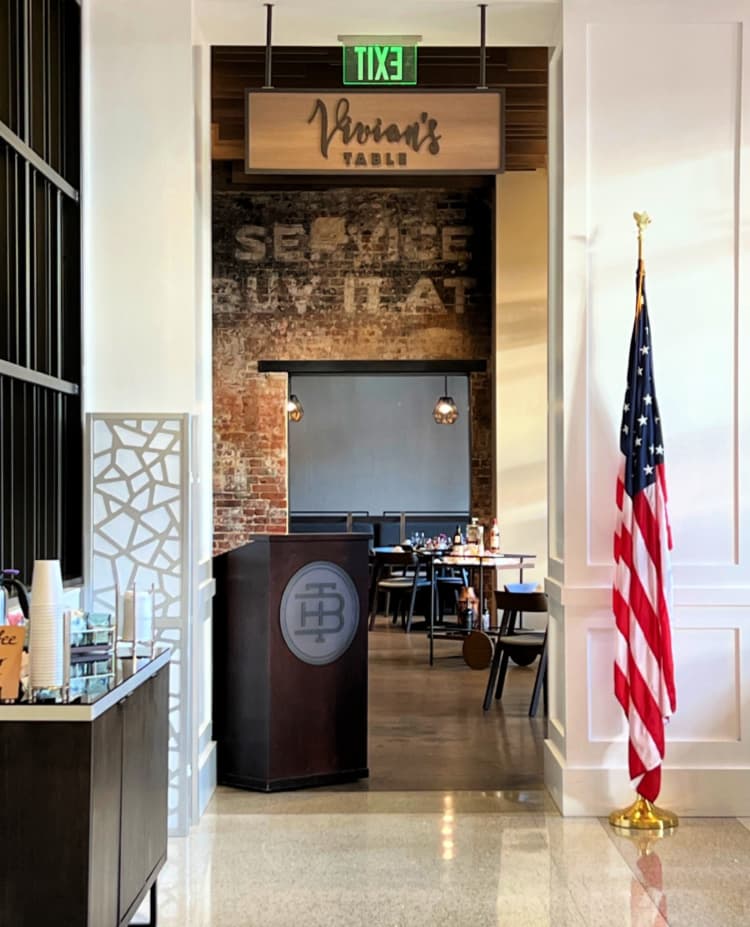 Open for breakfast, lunch, dinner, and Brunch on the weekends, Vivian's Table is not just a favorite for hotel guests, but also for the locals. That's always a good sign of how good it is.
We enjoyed breakfast one morning with the standard Southern Breakfast choices. They also offer other fares such as Huevos Rancheros and Bagel & Lox.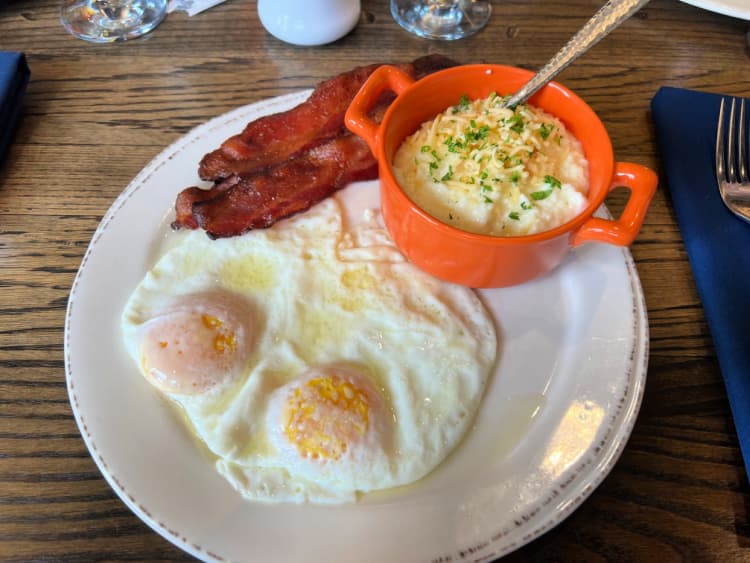 The cheese grits were very good, and I'm kind of picky about them.
A full bar and spacious dining area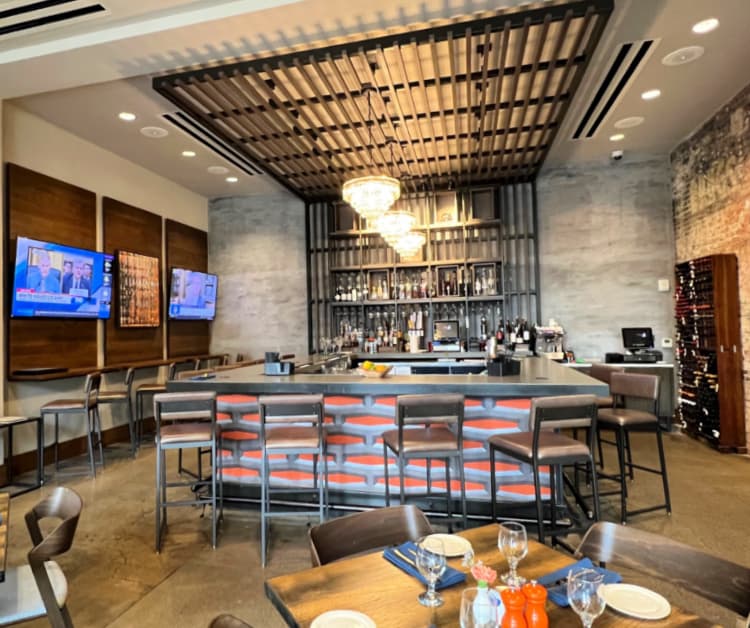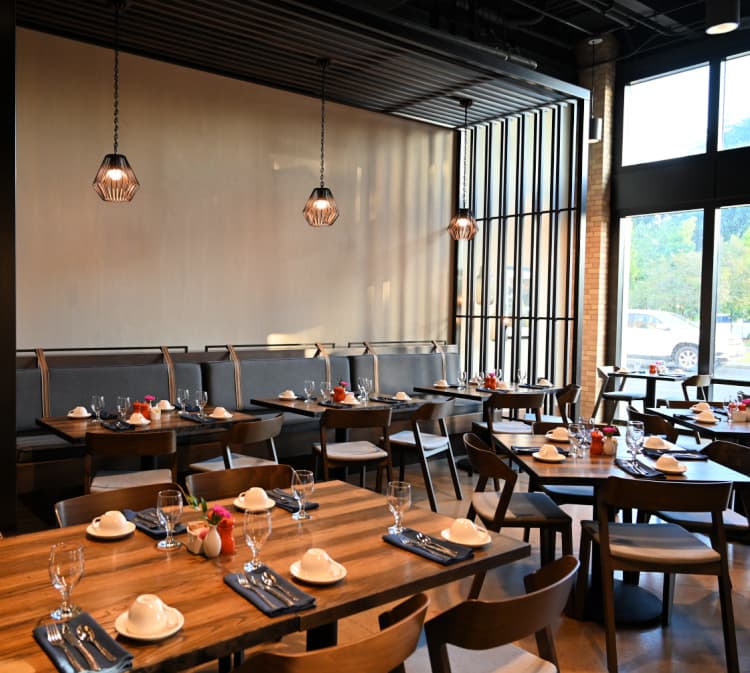 They were very busy during all meal times. I snuck in while they were closed for photos.
Find the hours and menu HERE.
LUMAC Rooftop Bar
Just like Vivian's Table, LUMAC, the only rooftop bar in Bristol, is open to the public. You do have to be 21 or older to enjoy it.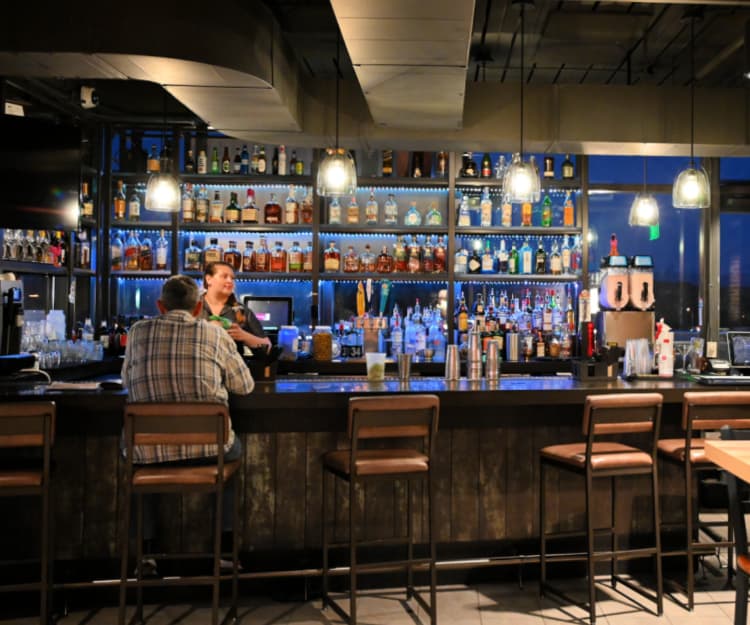 You will often find special events, including live music and themed parties. Look for a series of Country Nights which includes dance lessons and a DJ.
Order from their small plate menu. Want a s'more? A set up can be ordered from Vivian's Table for you to enjoy on the rooftop.
My favorite part – the views……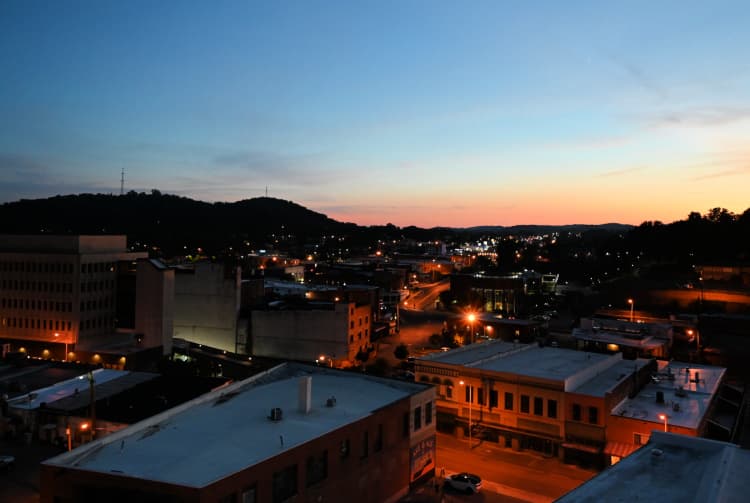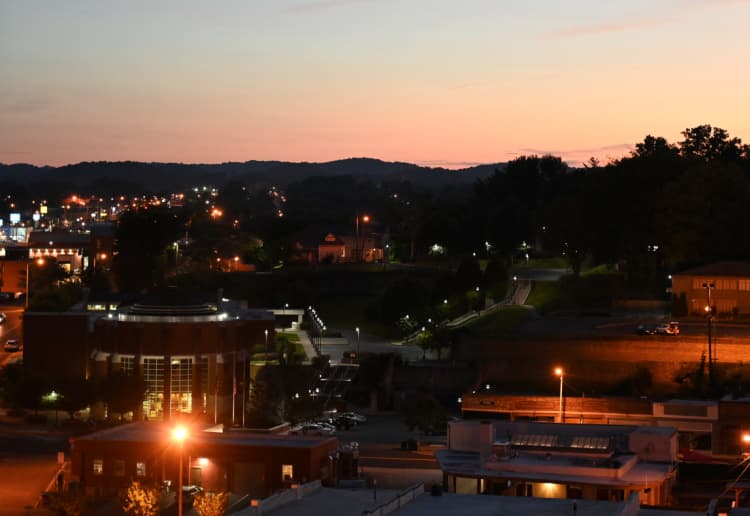 And the famous Bristol Tennessee – Virginia Sign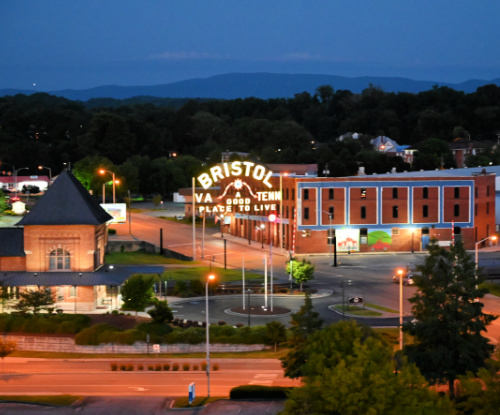 Bonus for Guests of The Bristol Hotel
With your stay, make sure you get your pass to the BIRTHPLACE OF COUNTRY MUSIC MUSEUM. There's a special exhibit now, I've Endured: Women in Old-Time Music. It's not to be missed. It's just up the street from the hotel.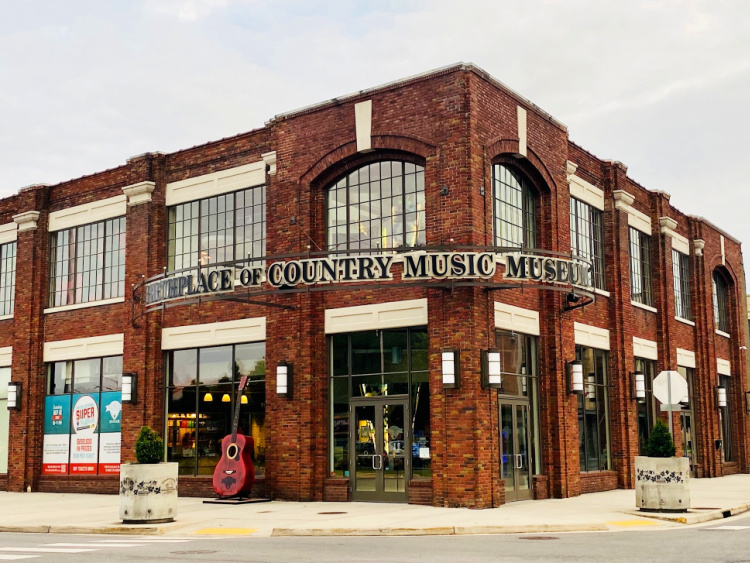 Also, if you are interested, a tour and tasting can be arranged at LOST STATE DISTILLERY
Another fun fact
Did you know the state lines of Tennessee and Virginia runs down the middle of Bristol? You can stand in both states at once – just watch the traffic. This street is just a couple blocks over from The Bristol Hotel.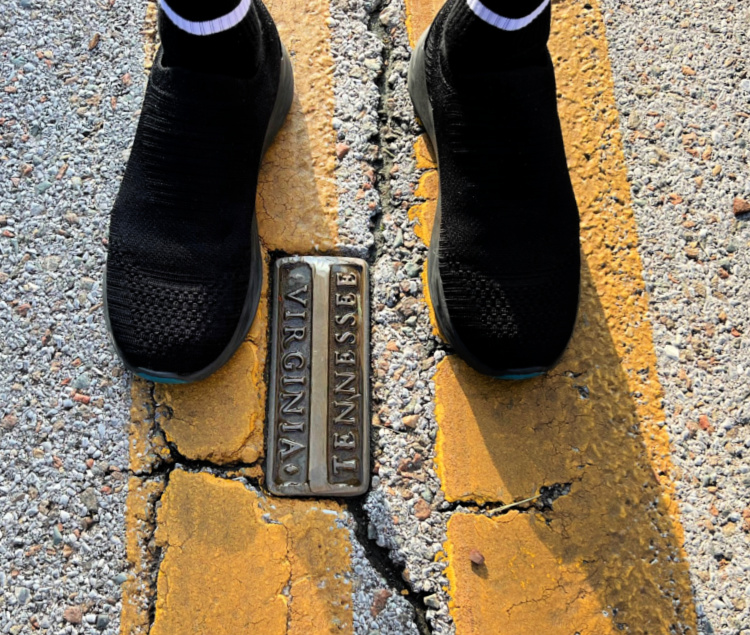 I've included affiliate links to Amazon for you to find some products easier. I may receive a small commission, but the price is the same for you. It just helps my blog out.
Happy Travels,
Rosemary