Chocolate Guinness Bundt Cake
Do you have a favorite Bundt Cake? Having a few Bundt Cake recipes in your recipe file, is always a great way for those last-minute cakes you may need. Whether it's inviting neighbors over for coffee, taking a special treat to someone, or asking to bring something for a party, this is one of those recipes which will always be a hit. This Chocolate Guinness Bundt Cake is perfect for St. Patrick's Day, or let's face it – anytime.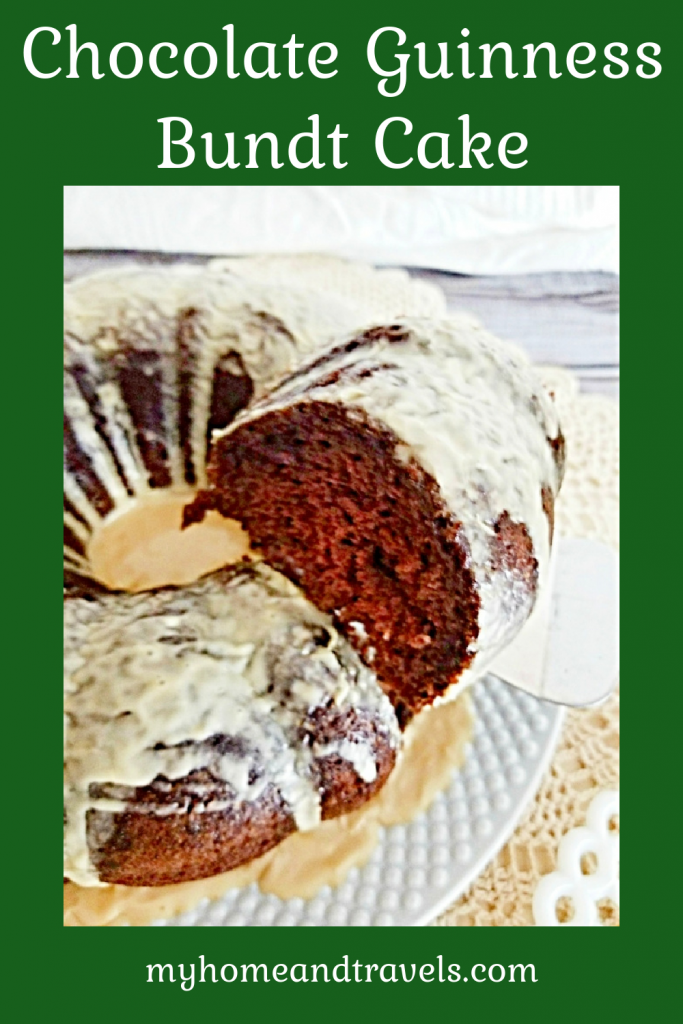 Try Alcohol In Recipes
I love using different types of alcoholic beverages in recipes as it gives it just another layer of flavor. If you have never tried beer or liquor in a recipe, I challenge you to try it. When it is cooked, the alcohol will evaporate so only the great flavor is left.
A Great Flavor Combination
For this Chocolate Guinness Bundt Cake recipe, it's combining two great flavors of chocolate and Guinness, which is a dark stout. Technically stout is a beer, but different in many ways. The first being it's dark color. And if you ever try it, a much different taste. I'm not really a beer drinker and used to think it all tasted the same. With all of the craft beer breweries, I have learned there is a huge difference and taste.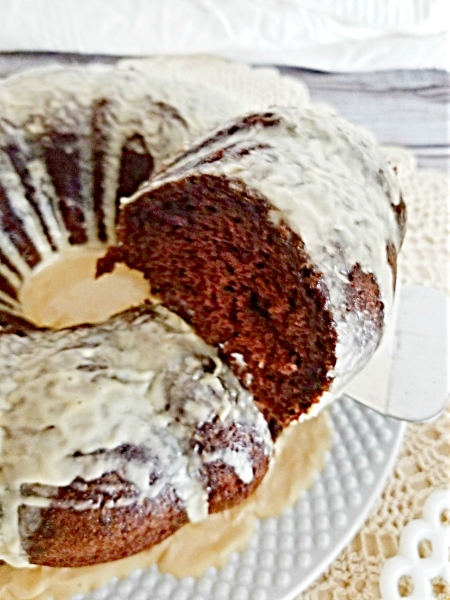 A Few Hints
This cake freezes well. DO NOT add the drizzle.
After it's completely cooled, wrap in a couple layers of plastic wrap.
To thaw, let it set on the counter for about two hours.
When it's at room temperature, add your drizzle topping and serve.
If you don't want to use Irish cream for the glaze, just substitute pure vanilla.
A Few Simple Steps
Combine all ingredients for cake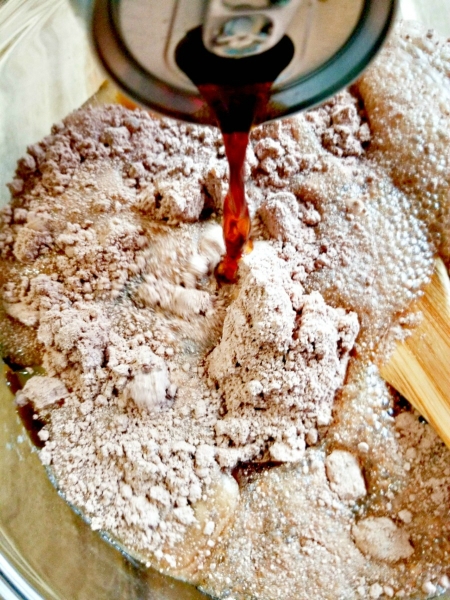 Pour into pan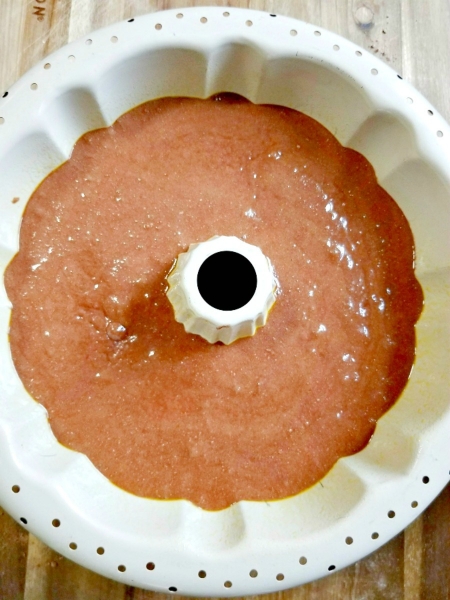 Bake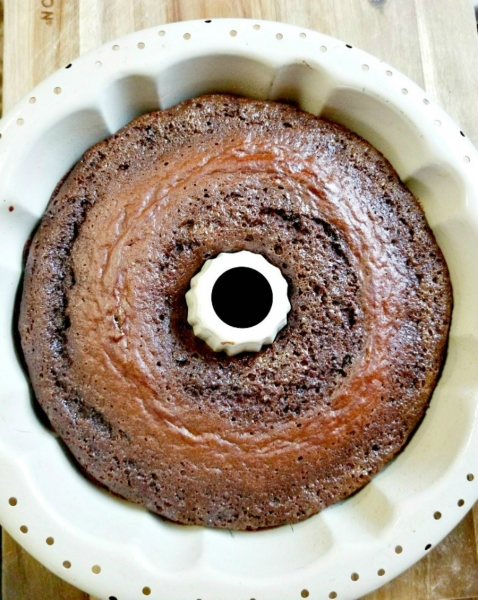 Remove from pan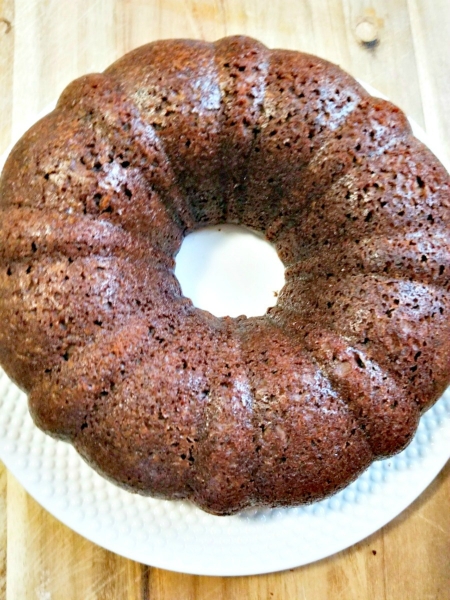 Make glaze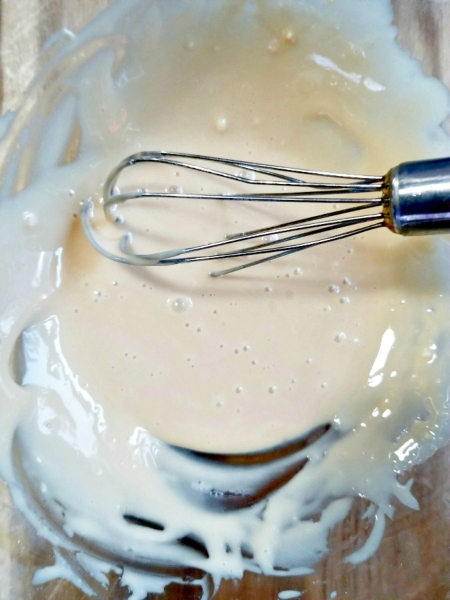 Top with glaze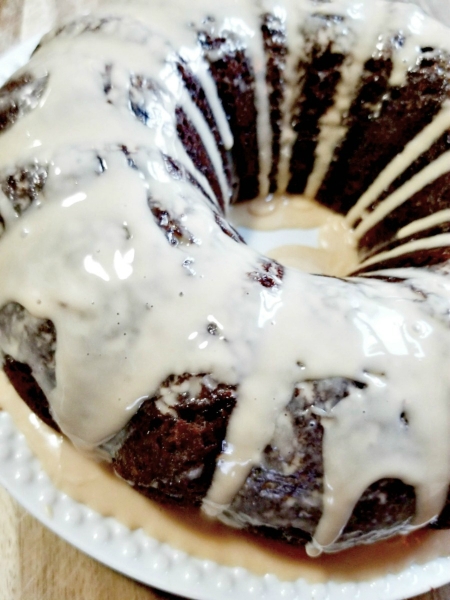 Chocolate Guinness Bundt Cake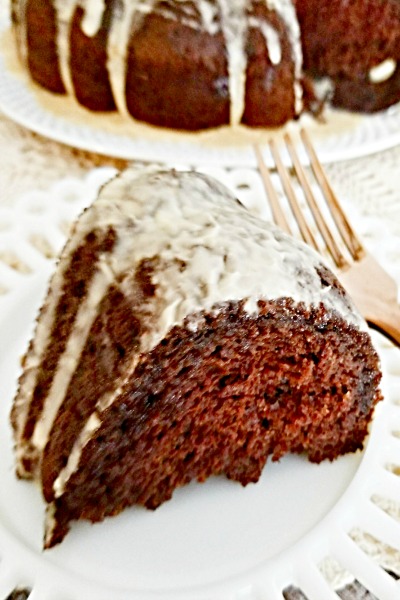 With the addition of Guiness to chocolate, you will have a flavorful Bundt Cake perfect for serving anytime.
Ingredients
Cake
1 box chocolate cake mix, devils food or a dark chocolate is recommended
3 eggs
16 oz., 2 cups Guinness Stout beer is preferred (or your favorite)
1 tsp pure vanilla
Glaze
1 cup powdered sugar
3 Tbsp Baileys Irish Cream Liquor Bailey's
Instructions
Cake
Preheat oven to 350
In a medium bowl combine the cake mix, eggs, vanilla, and Guiness.
Mix until well cobined.
Pour batter into a greased bundt pan.
Bake at 350 for about 30 minutes or until center in set and toothpick comes out clean.
Let cool 10 - 15 minutes before flipping out of pan onto plate.
Glaze
In a small bowl combine powdered sugar and Irish Cream Liquor.
Whisk until all of the powdered sugar is dissolved and no lumps
Slowly drizzle over cooled cake.
Another Great Bundt Cake Recipe
Another favorite recipe I have made using local whiskey, is this Whiskey Walnut Bundt Cake. I'm thinking I should try both again, and swapping the stout and whiskey in each. Chocolate and whiskey seem to pair well together too. Well, really chocolate does work with most anything.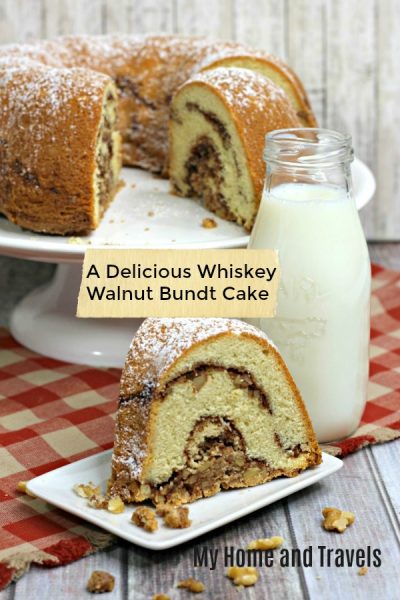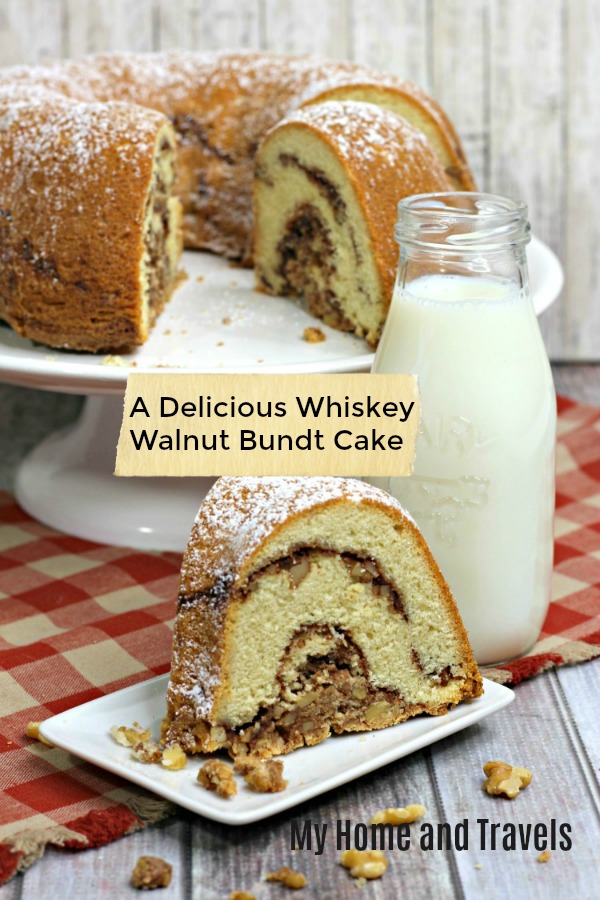 Do you have a favorite Bundt cake recipe? Let me know if you have tried either of these.
I've included affiliate links to Amazon for you to find some products easier. I may receive a small commission, but the price is the same for you. It just helps my blog out.
Happy Travels,
Rosemary