Buttery Banana Nut Bread Recipe
I have so many memories of this buttery banana nut bread. My mother baked a lot for our family of five, usually from scratch. But a boxed cake mix was a standard thing kept. Kind of the way I bake now.
Pin this for later: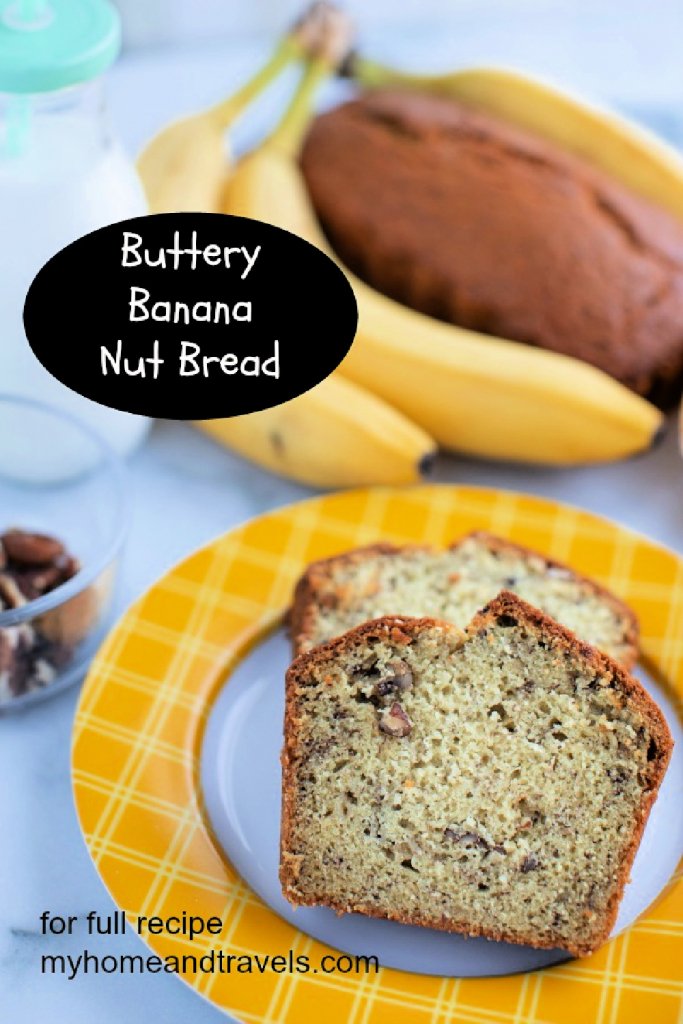 When's your favorite time for Buttery Banana Nut Bread Recipe
This was something that got baked at Christmas time, but whenever there was bananas getting too ripe it was done since we never wasted anything back then. This is the same recipe she always used, except I use butter where she always used margarine. I'm not sure why we didn't use butter, but probably because it was more expensive.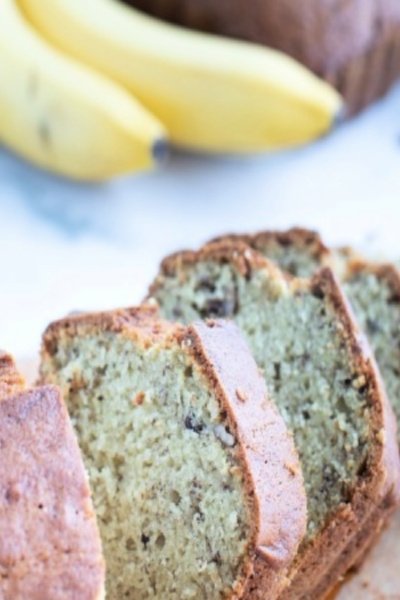 The ultimate in banana nut bread - filled with butter and black walnuts.
Ingredients
1 C butter, room temperature
1 C granulated sugar
3 large eggs
3 medium bananas, mashed
2 1/4 C all purpose flour
1 t baking soda
1/2 C chopped nuts
Instructions
Preheat oven to 350
Prepare large loaf pan with vegetable spray
Sift flour and soda together, set aside
Mix butter and sugar until creamy, approx 2 - 3 min
Add eggs, 1 at a time, mixing well after each
Slowly mix in bananas
Mix in flour mixture, just until all is incorporated
Stir in nuts.
Pour into loaf pan
Bake for 1 hour
Notes
I like to use 2 smaller loaf pans.
Smaller pans, usually about 10 min less baking time
Have one now, freeze other for later
Any nuts will work, prefer black walnuts
But pecans are good too
Cool completely before slicing.
To freeze - wrap well in plastic wrap, then in aluminum foil
To thaw - place on counter
A slice warmed in microwave for about 10 seconds, makes it taste like right out of the oven
Many people add a glaze or icing, but this is good on it's own without anything added

Pecans or Walnuts:
Black walnuts were always expensive. I remember my Mom picking them up and cracking those hard shells. I think she wore gloves because when you pick them up there was the outer shell which had to be taken off. She would always have them during Christmas time for this and fudge. Such great memories.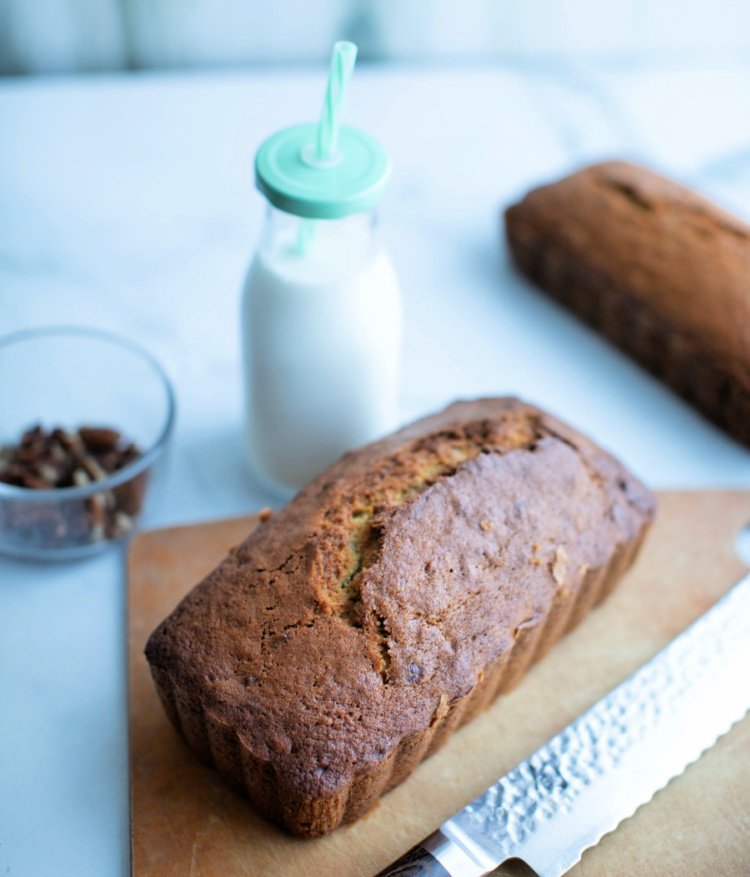 This is also a great recipe to bake for gifts. Disposable aluminum pans makes it easy, or consider buying a pretty ceramic loaf pan, then the pan becomes part of the gift. I've seen small ones at craft stores for about $2.
What is your favorite nut or quick bread to make? I have lost an old date bread recipe which I loved.
Some other great bread recipes to try.
I've included affiliate links to Amazon for you to find some products easier. I may receive a small commission, but the price is the same for you. It just helps my blog out.
Happy Travels,
Rosemary