Best On-Site Hotels At Universal Orlando Studios
Are you planning a trip to Universal Orlando Studios? Planning is key to any vacation, but more so when visiting a place like Universal Studios. A great way to start planning is by picking out the best hotel to fit your plans and budget. You will find choices here for the Best On-Site Hotels At Universal Orlando Studios.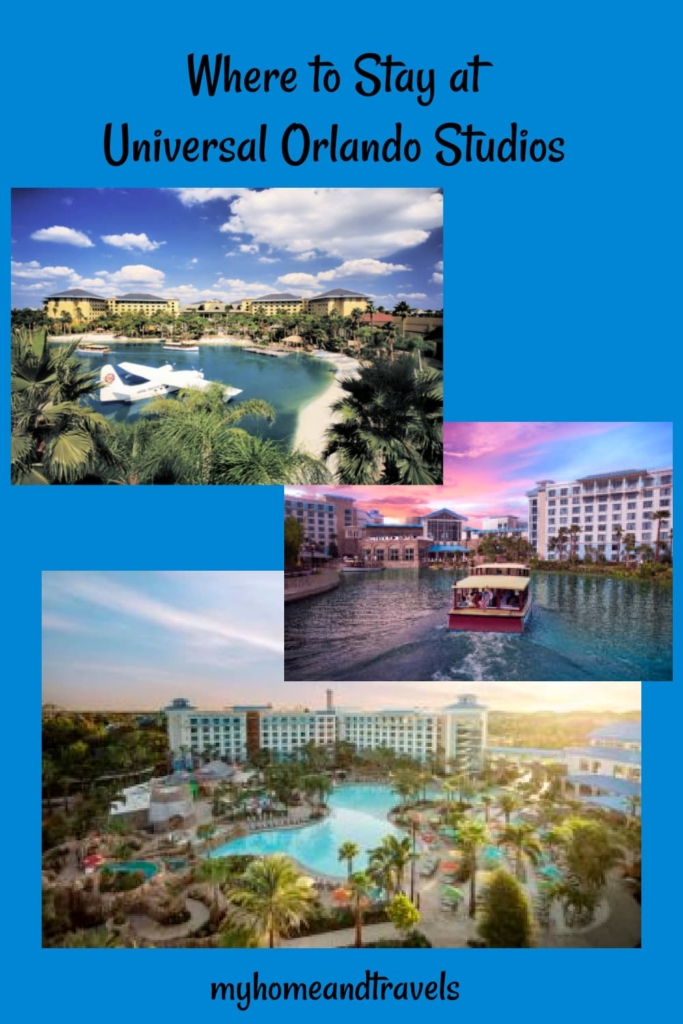 If you want to stay on-site while visiting Universal Orlando, you'll have 8 options to choose from. They will vary in terms of price and amenities and will be a range of premiere hotel options to value. Something for everyone.
For one of the best experiences at Universal, staying on-site is a great option. There are also plenty of perks that come along with it! Being able to step outside the door and start having fun is one of the top reasons!
This guide on the best hotels at Universal Orlando will help you book the perfect stay.
Why Stay on-site at Universal?
The biggest reason that most people stay on-site is that they get early park admission and convenience. This means that you'll get to enter Universal an hour before the public. Keep in mind that this isn't for all rides and attractions, but that doesn't make it any less awesome.
The hotels that are on-site also have shuttle services that can help you get to the airport and more. They will also take you to the parks, which can save the stress of trying to drive and park. If you're a guest at the hotel, most times, the shuttles are free as well.
Along with the shuttle, you'll have the option to have all your purchases sent back to your room. This means that you don't have to carry around stuff while you're at the park, which can be a lifesaver for your back. You can also charge your purchases using your room key.
Staying at some of the on-site hotels will allow you to be within a reasonable walking distance to the entry of Universal and CityWalk. Or catch a free shuttle or even catch a water taxi, but there is a charge for some hotel guests.
CityWalk is a great area full of restaurants, entertainment and shopping even without a ticket to either Universal Park.
The other big perk to keep in mind is that if you're a premier hotel guest, you have the Express Unlimited Ride access. This means that you get to skip lines and go to the front of the line on most rides! You'll also get the best seating at some eateries, too. If you have ever been, you quickly realize how quickly lines can form for the most popular rides and restaurants.
Compare the hotels at Universal
You will find a variety of amenities at each hotel along with benefits. The pricing can be quite different depending on the hotel and especially the time of year. Thinking of a Christmas vacation? It will cost a bit more but make sure to book your reservations early so you won't miss out on the hotel you want.
Here's a LINK TO A CHART so you can compare the hotels and pick the one which best fits your needs. Any questions – just contact each hotel directly for more help.
Hotels At Universal Orlando Studios
Premier Hotel Onsite Options:
Loews Portofino Bay Hotel
Loews Royal Pacific Resort
Hard Rock Hotel
Welcome to your little slice of Italy. It's like being in Italy, but without the hours of travel. There are 2 bars on-site, 5 restaurants, and musical performances to enjoy nightly.
Sitting at one of the outdoor cafes, you will swear you are at a seaside village in Portofino, Italy.
You can also relax at the spa, swim in one of the three pools, or just relax in the oversized rooms.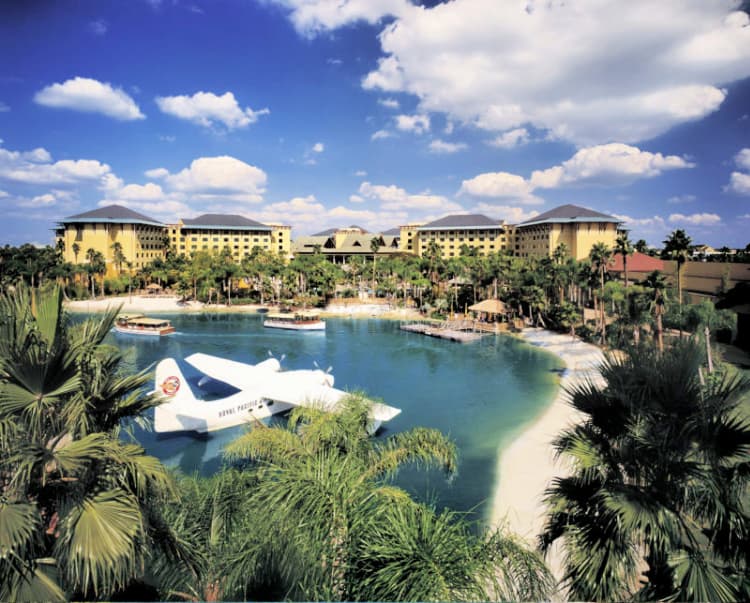 Everyone loves the pool here, and you'll love the white sand beaches as well! There's a fantastic gym on-site to work out in, and don't forget about the sauna. If you're a golfer, bring your clubs!
You will imagine what being at a Polynesian retreat would be like in the middle of Florida.
All the rooms have amazing views as well.
With 5 different restaurants, no one in the family will go hungry.
Hard Rock Hotel At Universal Orlando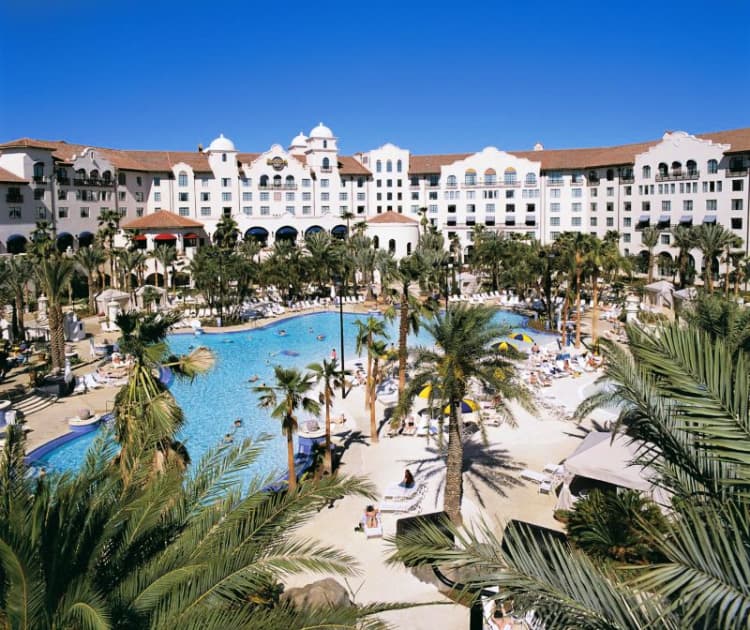 It's always a party here! It's walking distance to CityWalk, and there are so many fun food and drink options here! You can even order poolside drinks – which is never a bad idea.
Let your inner self live like a rock star – and be on the lookout, famous ones are always staying here.
This location offers 4 eateries, and it's true that the party never stops.
You will find that Hard Rock Hotel is the closest to Universal Studios Florida and the Loews Royal Pacific Resort is closest to Universal's Islands of Adventure. This is just one reason these two can be some of the most popular hotels for your visit. They are also the most popular for adults traveling without kids.
Preferred Hotel Onsite Options:
Loews Sapphire Falls Resort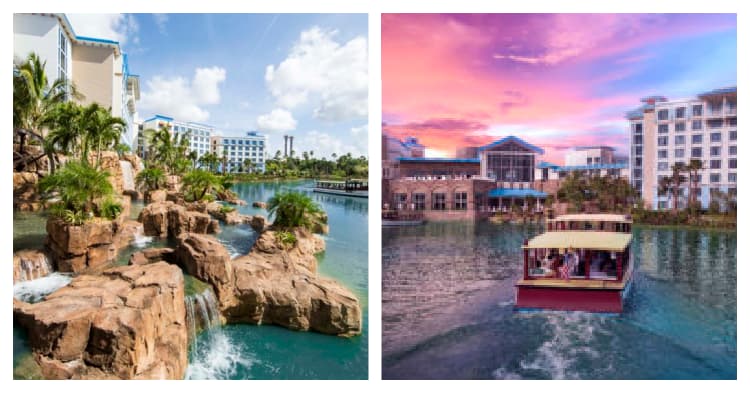 This is the only preferred hotel at Universal, and you'll love the ambiance. It's truly an oasis with a waterfall and fun tropical-themed rooms that offer amazing views.
You'll also have the option of 4 restaurants while you'll hear or be able to relax at the tavern, gym, or pool. There is even an arcade.
Prime Value Onsite Options:
Cabana Bay Beach Resort
Aventura Hotel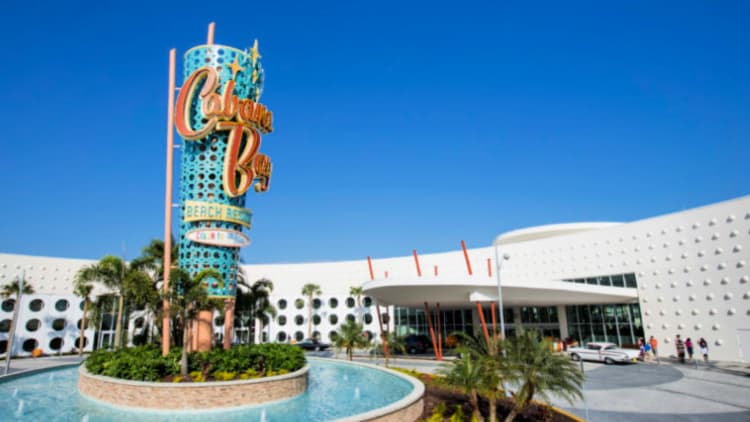 You're going to love the two huge swimming pools here. And don't miss out on the bowling alley! Everything here is retro and totally cool, and you'll love having 7 different eateries to choose from. You will even find vintage cars to admire in the parking lot.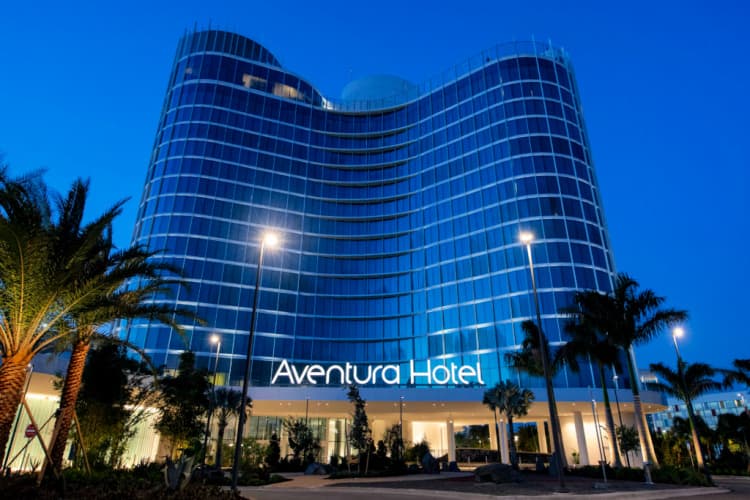 Are you looking for a more sleek and stylish lodging option? This is a great choice. There's a walking path to Volcano Bay, and you'll love all the space in the rooms.
With 5 different restaurants to choose from, everyone will have a delicious time.
Value Onsite Options:
Universal's Endless Summer Resort – Surfside Inn and Suites
Universal's Endless Summer Resort – Dockside Inn and Suites
Many larger families and group find this as a great option.
Talk about a value! While there may not be a water taxi, you can take advantage of the free shuttle. It's a relaxed vibe and affordable – which is awesome!
There are 4 differing dining options that everyone can choose from, and you can even have homemade pizza delivered right to your room!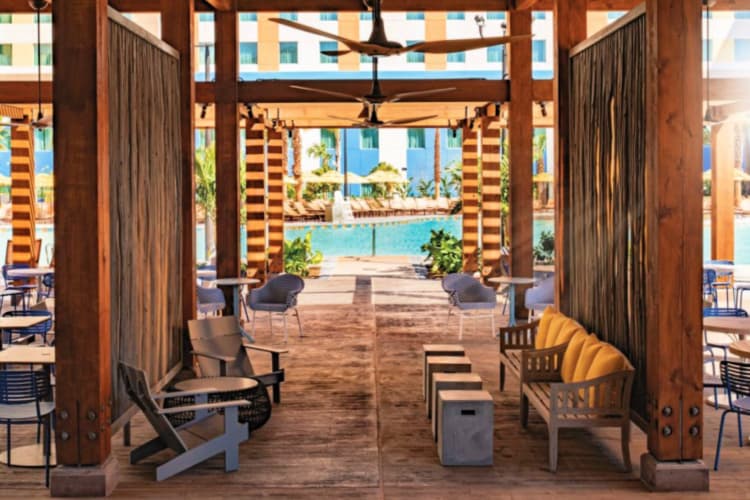 Staying here means that you'll be staying at the newest part of the Universal lodging lineup. This is a budget hotel, but it's nice and clean, and welcoming.
You have 6 restaurants on-site and will love hanging out at the large pool. The kids will have a blast playing on the beaches!
Many families find staying at one of the budget hotels allows them to visit Universal more often and even extend their stay for more fun-filled days at the parks.
As you can see, there are plenty of lodging options to stay at when you're planning a trip to Universal!
No matter which one you are staying at, I encourage you to catch a shuttle and check out all locations especially at Christmas. Each one will be uniquely decorated and it's free to do. It might also give you ideas for planning your next trip to Universal Resorts.
With any vacation planning, always keep up on their websites for any current changes to schedules, amenities, and hours of operation. You will also find many ideas on special events happening throughout the year. This might affect pricing but at least you will know and can plan.
Some photos courtesy of Universal Orlando Studios
Another option is choosing a Universal Partner Hotel such as DRURY INN & SUITES.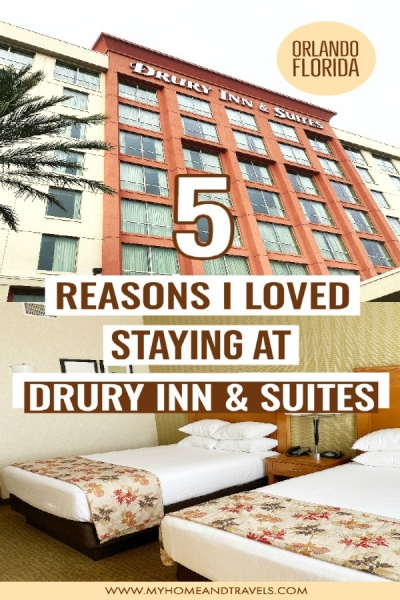 I've included affiliate links to Amazon for you to find some products easier. I may receive a small commission, but the price is the same for you. It just helps my blog out.
Happy Travels,
Rosemary