I recently got to tour the HGTV Dream Home 2020, which could be yours if you enter. Located on Hilton Head Island, South Carolina, that is enough said to make you want to enter. But when you see the gorgeous setting, the furnishings, then add in the back yard and pool, call the moving truck, you'll be ready to move in. *** PLEASE NOTE *** The contest is now over, but I hope you enjoy the tour for decorating ideas.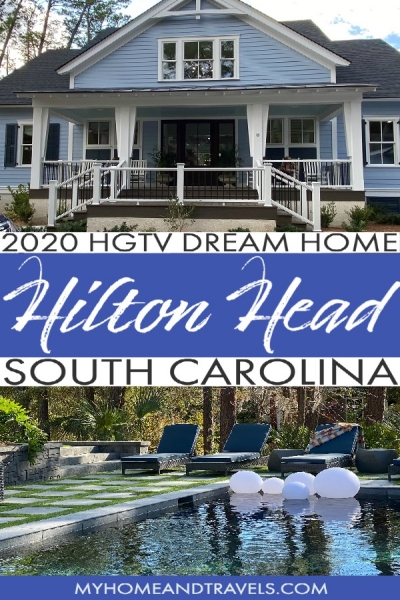 But you wouldn't even need a large truck – the house comes completely furnished, along with a Honda Passport, and a check for $250,000. Where do you sign up? Right here HGTV DREAM HOME GIVEAWAY
Remember to enter twice a day until 5 pm ET on February 19,2020. The winner will be announced in early April. Wouldn't you love to have this 3 bedroom, 3 1/2 bathroom home with a prize package of over 2 MILLION dollars!!
As you pull into the drive way, the calming blue of the home lowers your blood pressure a few points. Then step inside and you will feel like you are home. Maybe you will be pulling up in the new Honda Passport.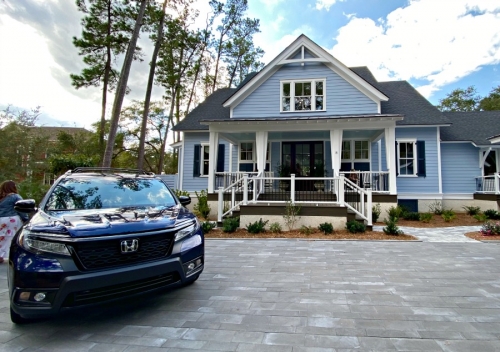 Brian Patrick Flynn, the designer for this home, has brought his skills then upped his game even more with the thought behind every detail.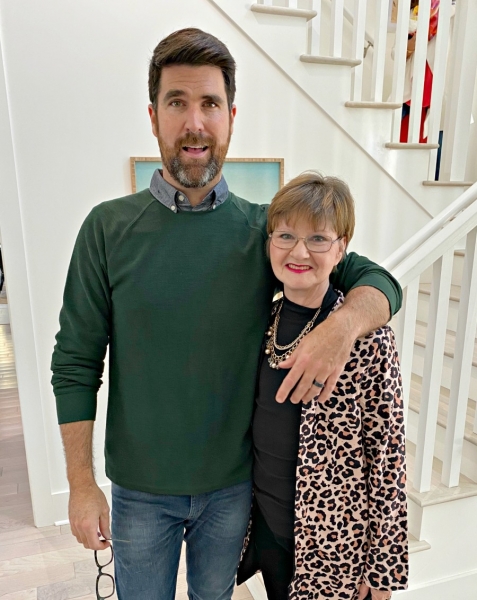 From the colors to the textures, to all the sitting areas, to the canoe hanging above the front door. Who thinks of things like that?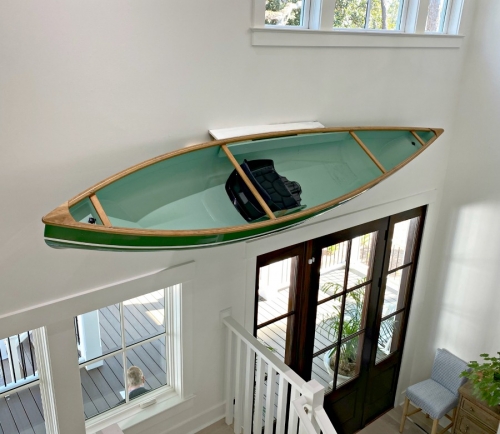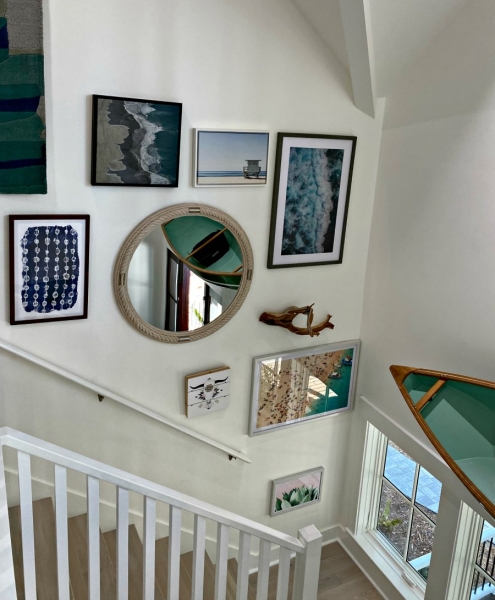 After entering, you could see all the way into the family area and the porch.
Art doesn't always have to be hung on the walls.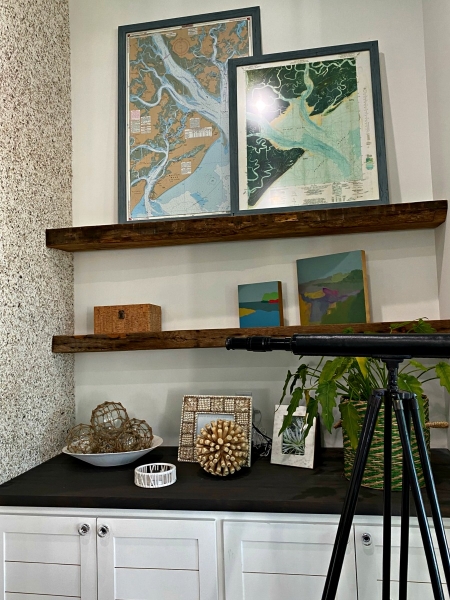 It's always fun to be invited to events like this when you can catch up with blogging friends you've made over the years but one of my favorites is being able to get new ideas to use in my own home. If you can just take away a couple of ideas, it's worth it. But, I promise you there are many.
And sometimes you meet someone in person you've followed on social media like Claudia.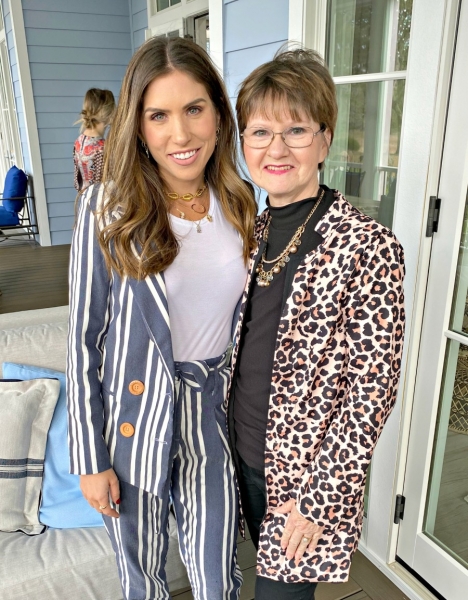 It's hard to pick favorites but maybe the master bedroom suite for so many reasons. The large spaces, the three individual spaces, and the colors. They were a bit bolder in these rooms. Notice one of the porches just off it. Who wants to have their early morning coffee there?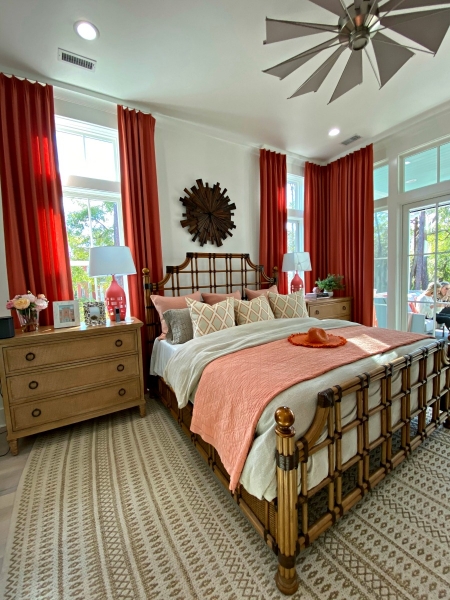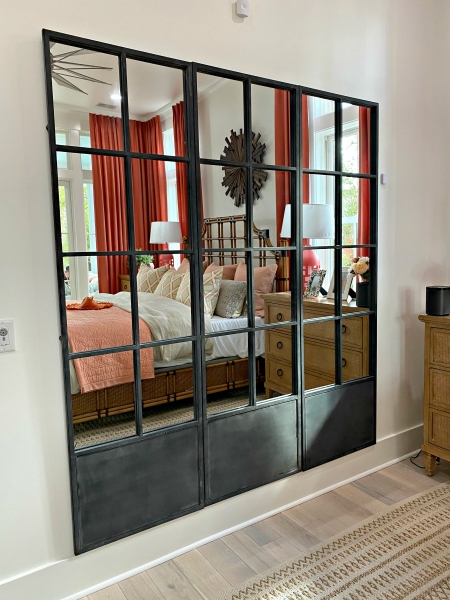 Can we say we love this closet?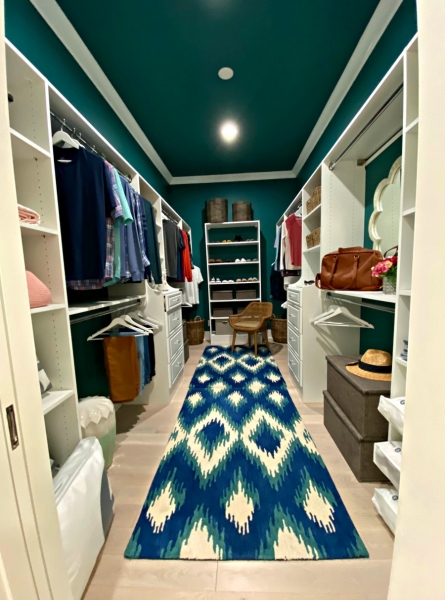 How about this huge shower?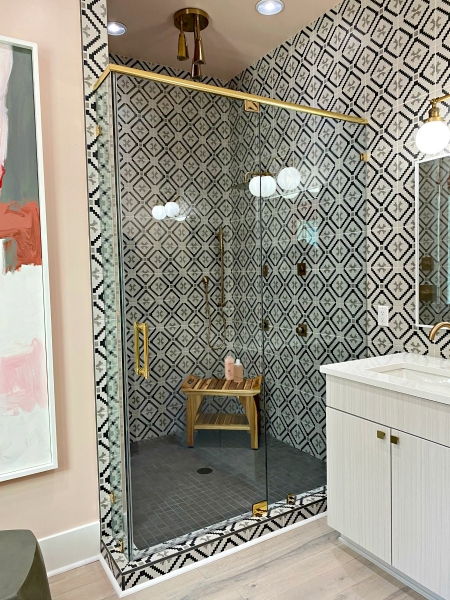 And tub?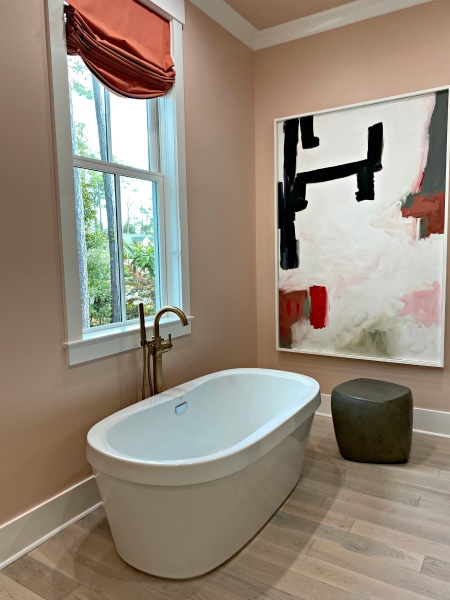 With a view of the inlet marsh, the backyard and pool area offers a view for those relaxing times, but think of the entertaining you could do here.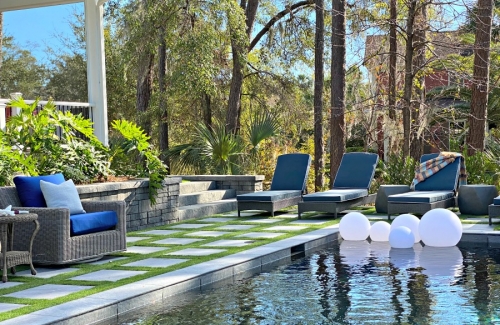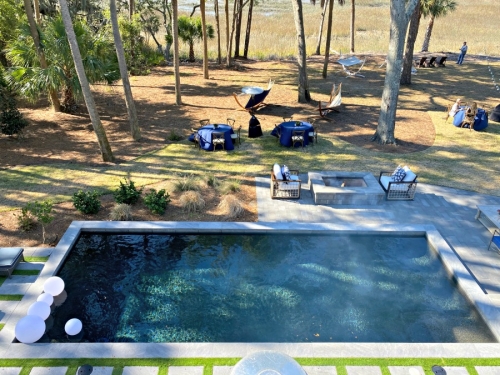 With several porch areas, you can relax with a glass of sweet tea, early morning coffee, or have a few friends over for an intimate dinner.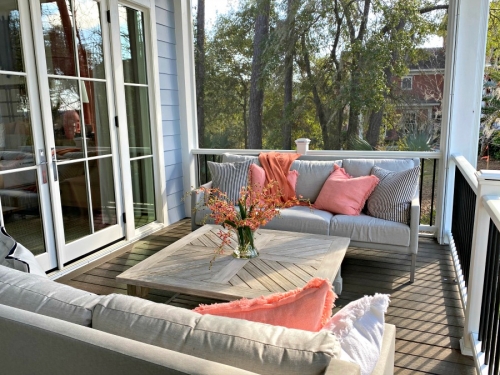 Do you have a dog? This giant dog crate in the laundry room will make you want one if you don't.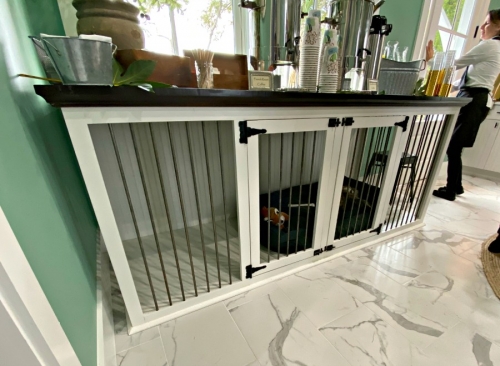 I loved the neutral look of the cabinets with the Navy back splash. The white grout made it modern in the coastal home.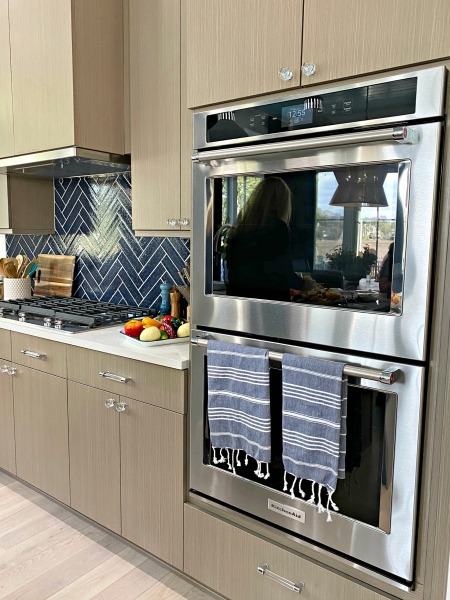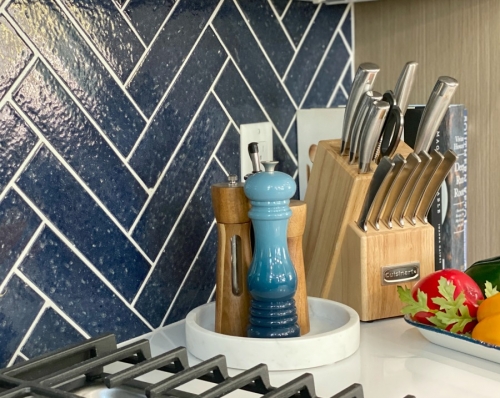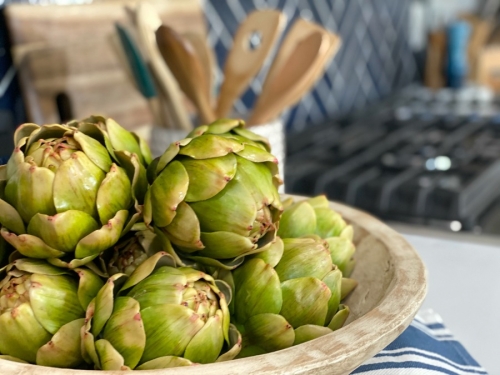 There's always so many little details which you can replicate in your own home.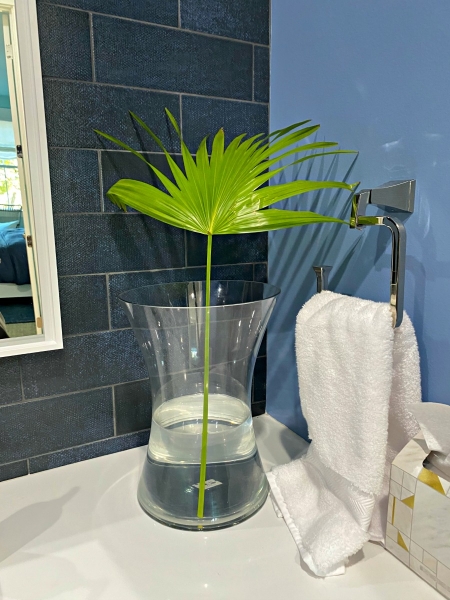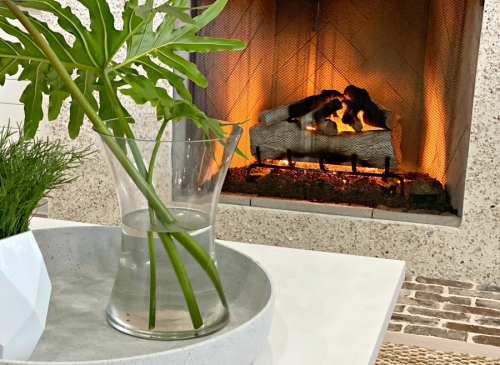 Who doesn't need a wall of oars in their coastal home?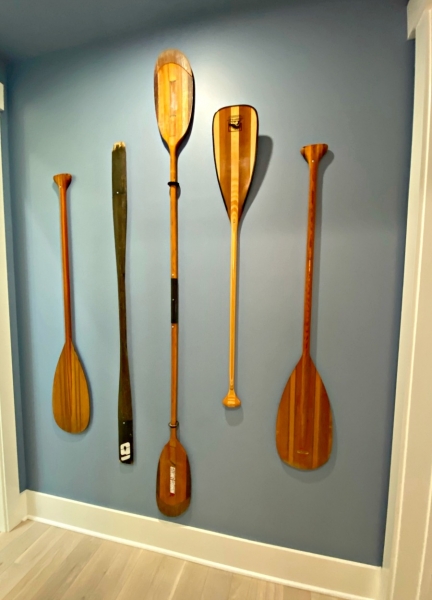 A little whimsy with a colorful llama.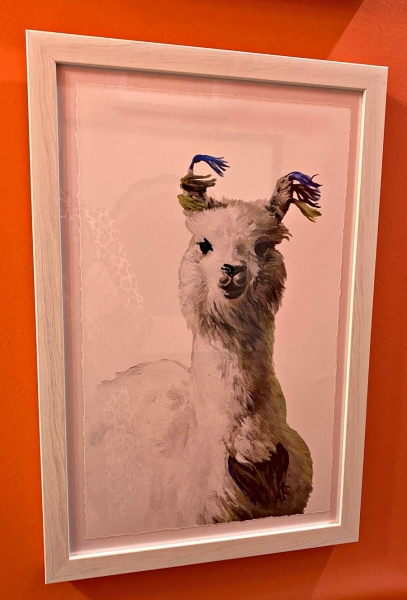 The other bedrooms weren't forgotten either. I love not using typical artwork above the bed.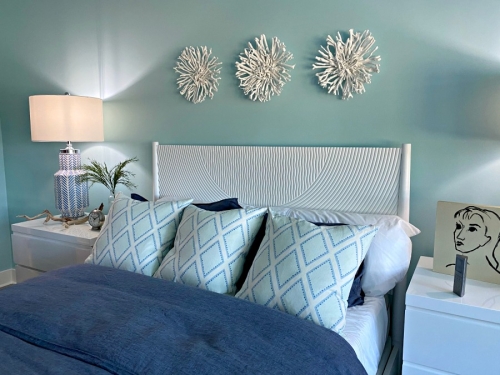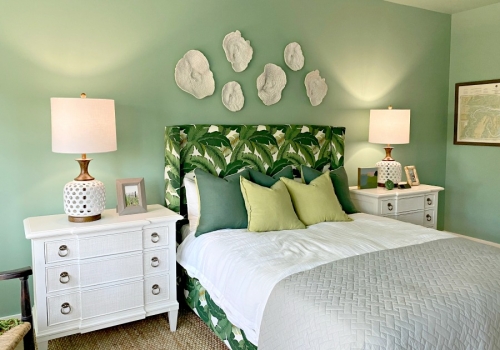 You may remember a couple years ago the HGTV Urban Oasis Home I toured in Knoxville, he was the mastermind behind it as well.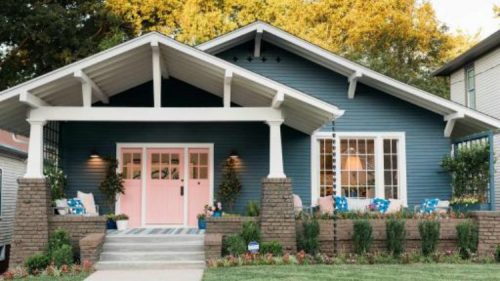 Now remember to enter daily at HGTV DREAM HOME then go to DIY network link provided for your second chance. And if you win, remember to invite me over.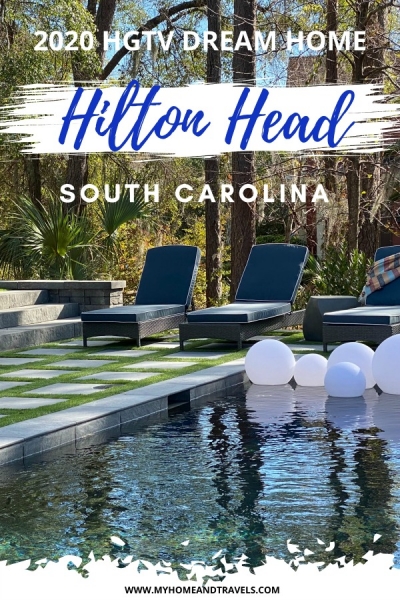 I was invited for the preview and brunch, but wrote this review as my own opinion.