As you are making your final Thanksgiving plans, you had to realize that Christmas is less than 40 days away.  Although I choose not to put up my tree until after Thanksgiving, that doesn't mean that I haven't been thinking of Christmas plans since last Christmas.
I want you to join in on my first Blog Tour with a few awesome blogger friends as we bring you "It's A Wonderful Week of Christmas".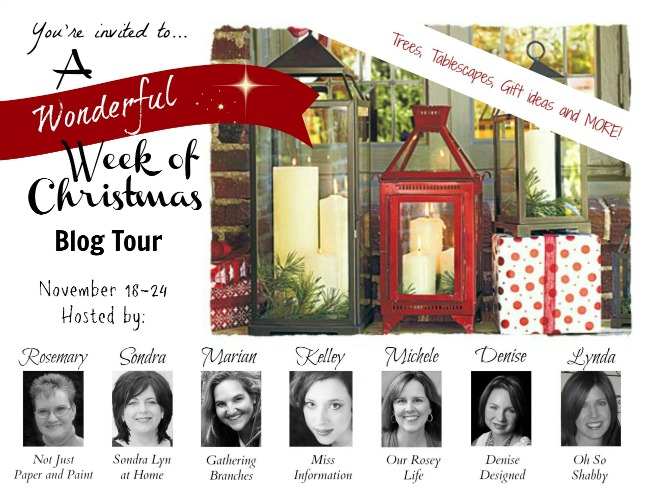 Monday will get started with a themed tree then I will be featuring my Holiday Hostess Gift on Tuesday.  Each day, another "WONDERFUL" idea will be featured on their blogs.  I will have all the links right here, so check back every day this week to get your Christmas plans started.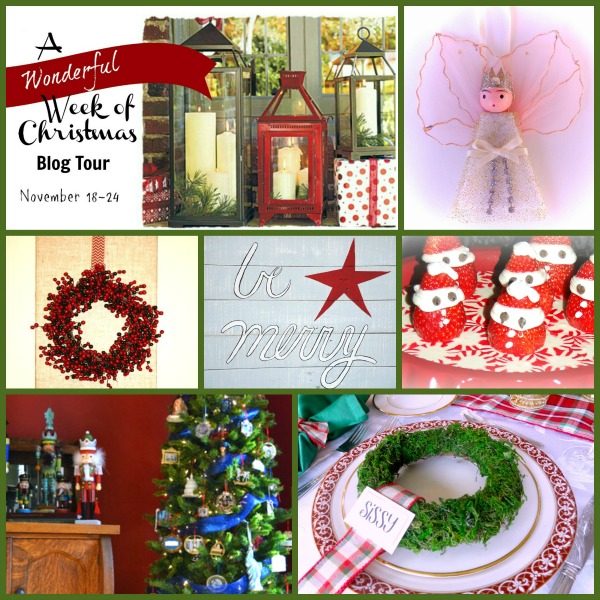 What is a great Blog Tour without a "WONDERFUL" Giveaway?  Marian of Gathering Branches will not only show you how to make one of her "WONDERFUL" signs, but you can win the one she made for "It's A Wonderful Week of Christmas" Blog Tour.