Day Twenty of Twenty Five Days of Christmas. Peppermints never go out of style. Not only does everyone love the scent they have but red and white are just good go to colors for this time of year. Peppermints and candy canes oh my. Lots of possibilities for them. Why not try this cupcake stand with them?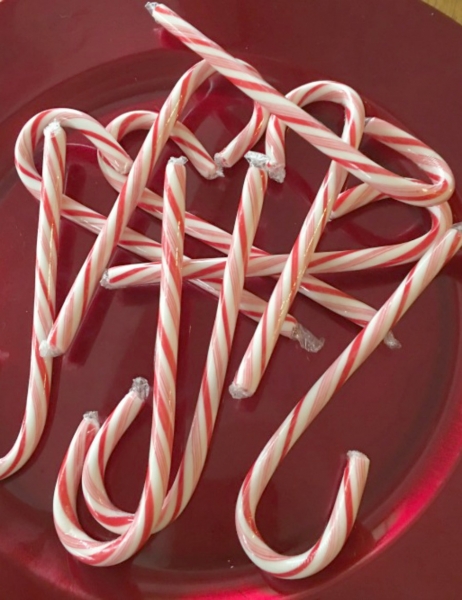 You see as many recipes with peppermints or peppermint flavoring now as you do pumpkin in the fall.
One of the most popular items on Pinterest and Facebook has been the cupcake stand made with candy canes and peppermints. I have seen several take credit for being the original creator so I'm not sure who to give credit to for this idea. Please let me know if you know and I am always glad to give kudos to someone for an original idea.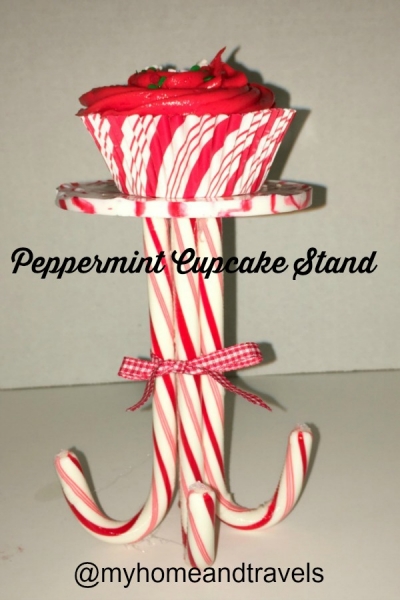 You may have seen a "plate" and hostess gift I made with mints a couple years ago.The plate can be made most any size. Mark a circle on parchment paper, then turn it over. Fill with peppermint pieces. This is basically made like the small one in the ring, but without the ring.
The multi-color peppermints do melt a bit differently, so watch it very carefully.
These are great for serving, but if you use it for anything moist, such as fruit, it will start to dissolve, so place a clear plate on top.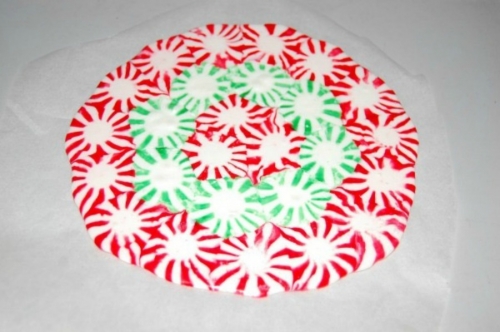 CUPCAKE or CANDY STAND
This is a fairly simple project to make but it does take just a little time and patience. Plus candy canes can be pretty fragile so just take a little time. And, be like me, always have a few extra on hand to allow for what I break or those that are already broken in the box.
What you need:
4 candy canes – check for approximate same size
Low temp glue gun
4″ round metal ring or cookie cutter
Peppermints – I used 9 but you just need to fill the ring
Vegetable spray
Parchment Paper
Baking tray
Ribbon
Part One – Top of stand
Preheat oven to 300.
Place parchment paper on baking sheet.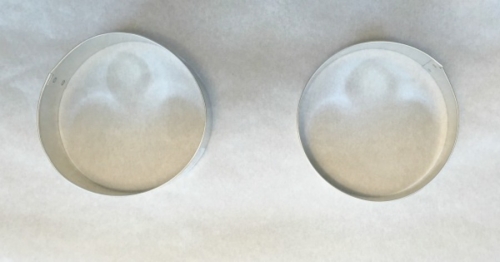 Spray inside of ring with vegetable spray and place on parchment paper.Unwrap candy and place pieces inside ring.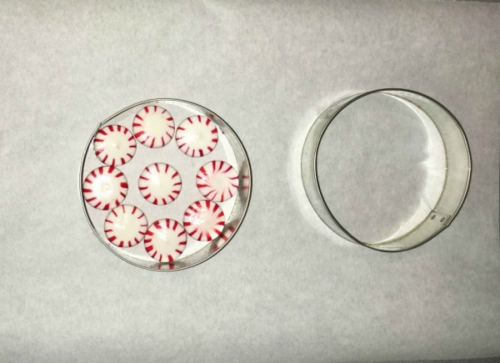 Bake in preheated oven for approximately 6 – 8 minutes.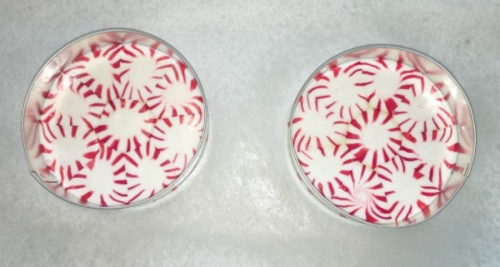 Times can vary by your own oven.Check after 6 minutes for pieces to be completely melted.
If they are still holding their shape, check every 45 seconds to 1 minute.
As these begin to melt, they do so quickly and can burn easily.
When pieces have melted, remove from oven and transfer onto another baking sheet to cool.
After a couple of minutes, carefully push the piece out of the ring. Let this finish cooling on the sheet.
If you don't have rings, make circles as I describe in making the plate.
To make the stand legs.
Pick out 4 candy canes which are similar in size and coloring.
Place 2 down side by side and attach together with a few drops of hot glue.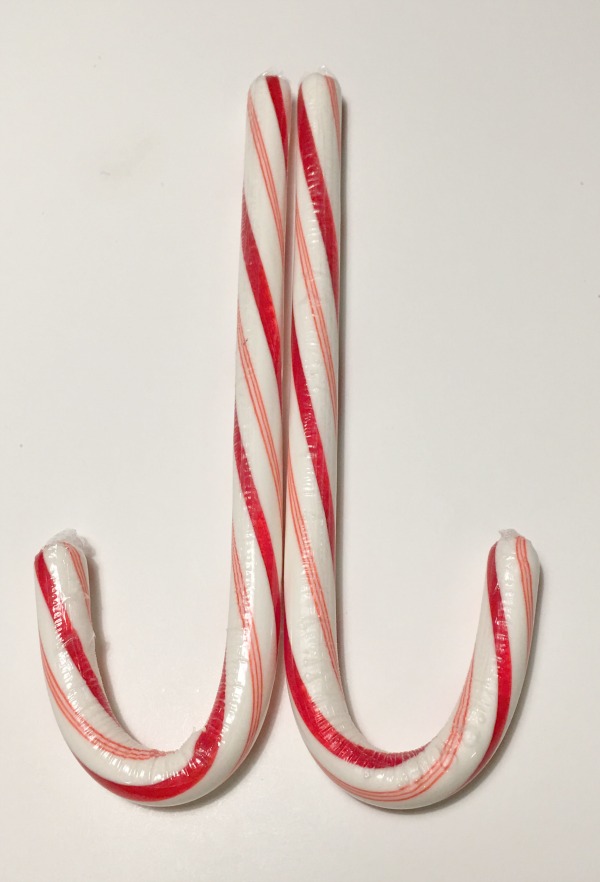 Stand this up, holding it in place, and attach the other 2 sides with a few drops of hot glue.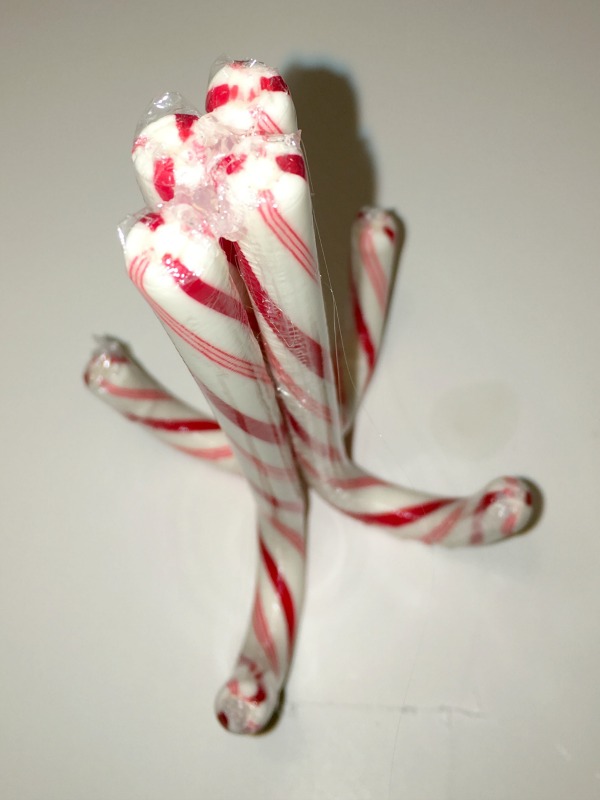 Check for it to be level as you are putting it together. Be careful not to press to hard as it can break.
Attach the top with a little hot glue.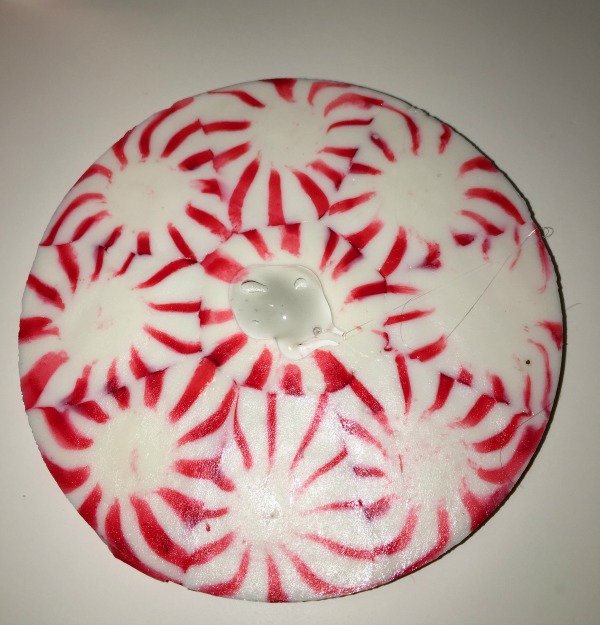 Tie a ribbon around the middle to finish.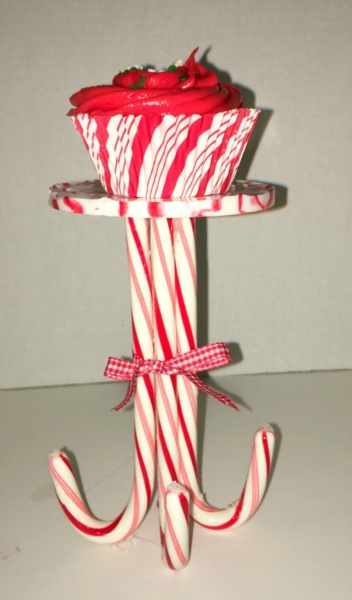 Add your favorite cupcake, or even a paper cup filled with a brownie or fudge.
Word of advice – any moisture will dissolve the candy so anything you set on top, place on a small piece of parchment paper or in a paper baking cup.
Note – I left the wrapping on the candy canes as with the current weather, they were getting sticky as I was making it. This would make the legs a bit more secure also.